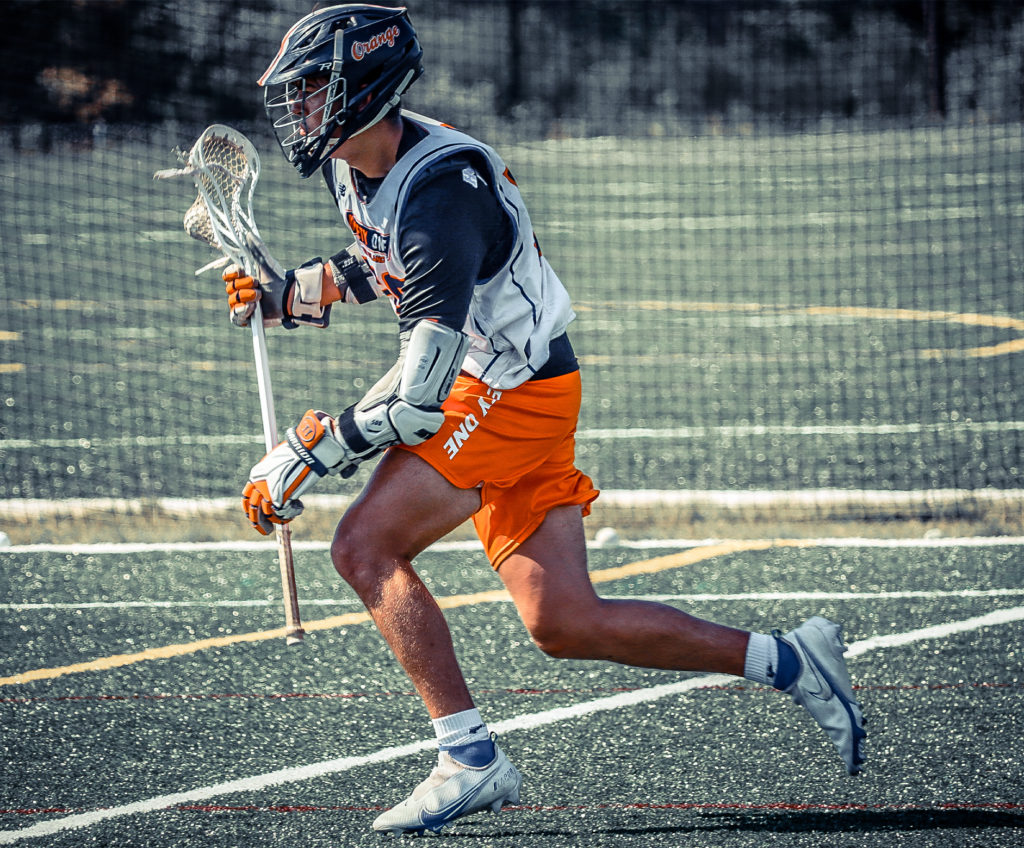 Follow Team 91 on Instagram, Twitter and Facebook.
Cory Capri thought he had his future locked up.
He was committed to one of the top academic and athletic programs in Division III, one where he felt secure and comfortable, but he started having second thoughts.
The Team 91 2020 Orange and 2021 Blaze attackman, a Glenn graduate who will do a post-graduate year at The Hill School in Pennsylvania, knew it was an abrupt change. That being said, he knew he'd made the right decision when his second recruitment opened in style.
"Coach (Andy) Shay reached out to me and Yale was the first school to call me after my decommitment," Capri said. "It was surreal for me to get that opportunity. I realized that it was where I wanted to go and I wasn't going to pass it up."
Capri didn't wait much longer to choose the Bulldogs, where he'll join Blaze teammate Machado Rodriguez (Chaminade), as well as fellow Team 91 and West Islip products in '19 Orange Mikey Alexander and '19 White Jared Paquette, as well as '20 Crush Nick Caccamo (Harborfields) and '18 Extreme Sean Kuttin (Chaminade). Capri is the 21st Team 91 '21 to commit and the 16th to commit to a Division I school.
You'd be hard-pressed to find a team with Yale's combination of elite academics and its recent performance, with a national championship in 2018 and a berth in the title game in 2019. The Bulldogs were off to a 3-1 start and were expected by many to make another deep run, so, yeah, it's pretty tough to beat that duo.
"Academically and athletically, it was an opportunity I couldn't pass up," Capri said. "I'm so incredibly excited for the opportunity to go to one of the best institutions in the world. When I decided to decommit, my parents wanted me to go to a school at the same level or above, and all of the schools I was talking to were great academically, but Yale sets itself apart. That, plus the opportunity to play for Coach Shay, is what I wanted."
An explosive attackman with elite change-of-direction ability and the IQ and vision to be the Bulldogs' next great X attackman, Capri pocketed 50 goals and added 34 assists in his final season at Glenn. He'll make a pit stop in Pottstown at The Hill School, where he'll play for former Colgate coach Mike Murphy, who just won his second straight Premier Lacrosse League championship with the Whipsnakes. He's hopeful that the extra year and his time with Team 91 will help him blossom in New Haven.
"I'm really excited about Hill. I think it'll prepare me academically, and another year of lifting and lacrosse will also be really beneficial to me," Capri said. "I'm also grateful for my time with 91. I've been with 91 since fifth grade and I've loved every minute of it. It's shaped me into the player that I am today, but it's also that the 91 family is so tight. I've made so many memories at tournaments and in hotels and winning games on the field. Everyone in the 91 community is awesome and I love it."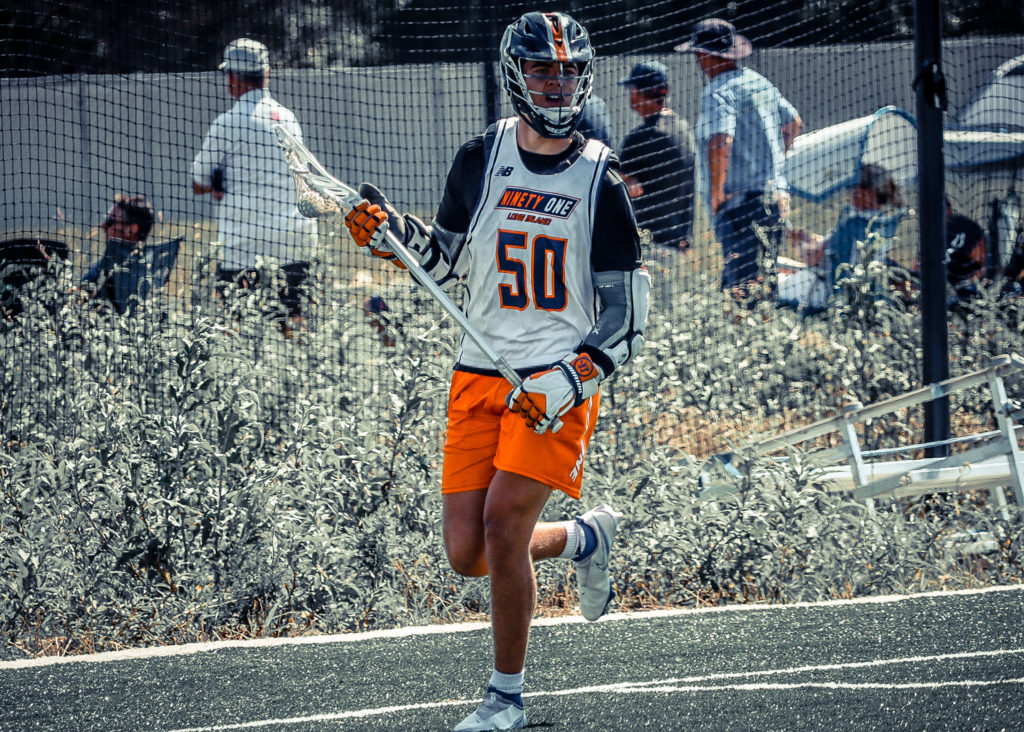 After that, it'll be time to go make an impact in the Ivy League. One of the reasons that Yale has been so successful of late is that it's embraced Shay's rugged, blue-collar attitude and culture, and those are definitely two traits that helped convince Capri that the Bulldogs were the right fit.
"I really love the blue-collar mentality that Yale lacrosse has," Capri said. "They want to come in and beat the crap out of everybody. Coach Shay has stressed how much they're intense in the weight room. There's definitely a misconception that the Ivy League is soft, at least with Yale, and I'm going to love being a part of that at Yale."
Team 91 founder Brian Spallina has coached a lot of good ones, and he thinks that Capri can emerge as a big-time player despite Yale's loaded depth chart. More importantly, he knows that Capri has found the perfect fit for himself.
"Cory has always been an incredibly hard worker who has been driven to improve," Spallina said. "He's expanded his offensive skillset and he's an extremely dangerous attackman with the ability to be a setup guy or a scorer. Defenders who have to go against him at X have learned time and time again the hard way that he can blow past you in the blink of an eye. Cory's an even better kid than he is a player and he's a leader who gets the best of those around him. Coach Shay knows talent, and it wasn't surprising that he and his staff were so high on Cory. I think that Cory found the perfect school for him, and he's going to do amazing things as a Bulldog."
Team 91 2021 Commitments
Aidan Bonn, defense, Huntington – Fairleigh Dickinson
Trey Berry, attack, Chaminade – RPI
Danny Caddigan, attack, Smithtown West – Cornell
Chris Cappelmann, faceoff midfield, Smithtown East – Cornell
Cory Capri, attack, Glenn / Hill School (Pa.) – Yale
Tyler Gatz, midfield, Mount Sinai – Utah
Gavin Lacy, defense, North Shore – Arcadia
Andrew McAdorey, midfield, St. Anthony's – Duke
Aiden McCaffrey, defense, Comsewogue – Delaware
Mason Oak, goalie, Comsewogue – Quinnipiac
Kyle O'Donoghue, midfield, St. John The Baptist – Navy
Mac Rodriguez, faceoff midfield, Chaminade – Yale
Logan Schanars, defense, Half Hollow Hills East – Colorado Mesa
Johnny Schwarz, midfield, Shoreham-Wading River – North Carolina
Tyler Schwarz, LSM, Shoreham-Wading River – North Carolina
Chris Simonton, attack, Ward Melville – Providence
Drew Sumner, defense, Patchogue-Medford – North Greenville
Brandon Ventarola, midfield, Mount Sinai – Colgate
AJ Volkmann, defense, Mount Sinai – LIU
Jake Wilson, defense, Shoreham-Wading River – Duke
Chris Zara, defense, St. Anthony's – Stony Brook