ONLINE REGISTRATION IS NOW CLOSED.
Players are welcome to register onsite as a walk up. Please go to the WALK UP line of the check in at Candlewood Middle School. Check in beings at 8:00AM.
Tryout + evaluation camp 2023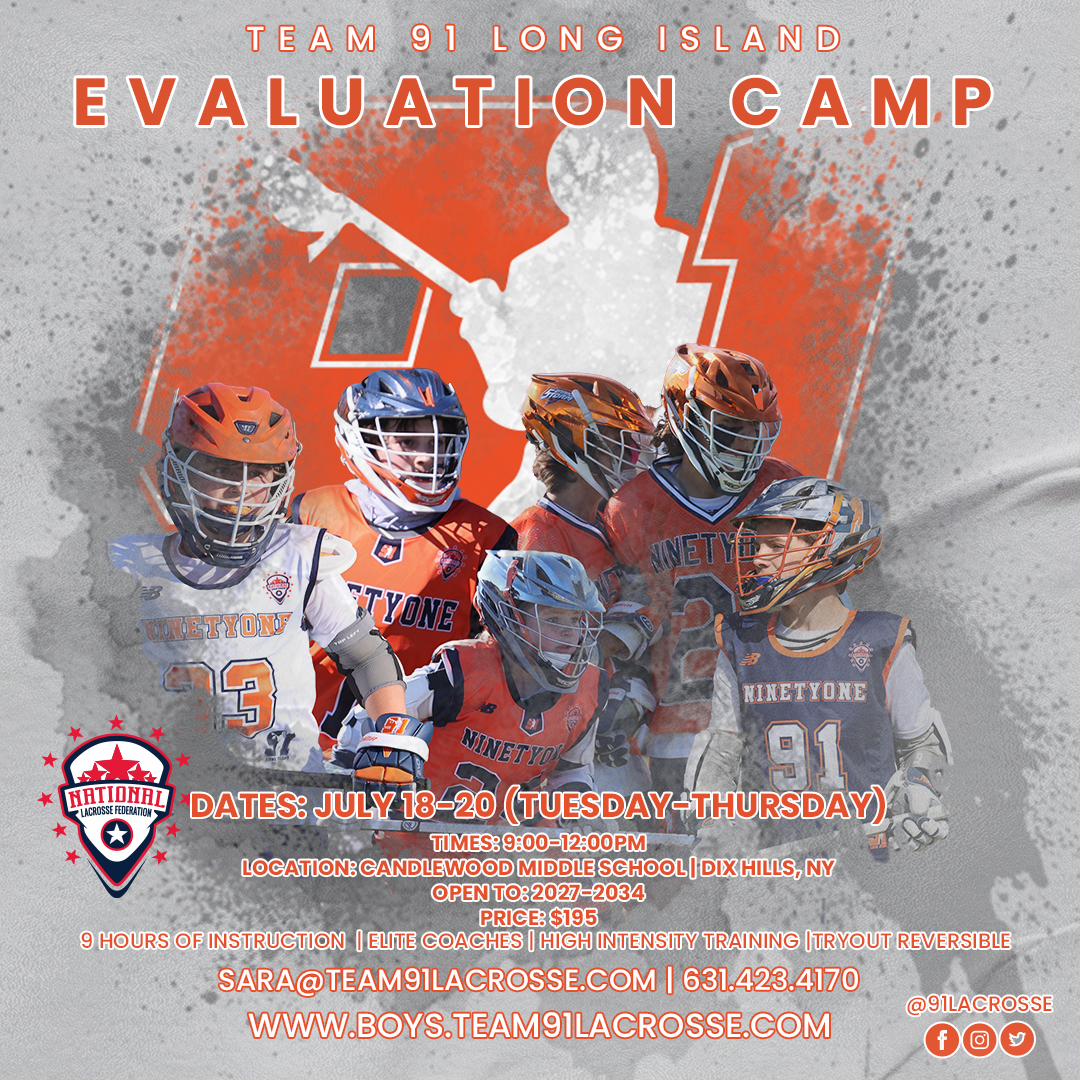 There's nothing like the Team 91 Evaluation Camp.
We're not just rolling the ball out and having everybody duke it out for spots in a free-for-all. We want every player, whether they make the team or not, to get markedly better by learning from our incredible coaching staff and playing with and against the best talent on Long Island.
Team 91's Evaluation Camp is BACK July 18-20 at Candlewood Middle School in Dix Hills, NY. Open to players in the 2027 through 2035 graduation years, the camp features high-level training, a ton of quality reps and a chance to work with the best coaches in the game. You'll see firsthand what the secret to Team 91's success has been, and it's pretty simple. Dedicated, hard-working athletes who are ready to outwork everyone to get to the top.
Ready? We're waiting. See you there!
Date:
July 18-20 2023
Time:
9:00-12:00PM 
Location:
Candlewood Middle School | Dix Hills, NY
Price:
$195