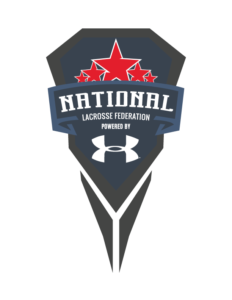 Team 91 is proud to be a founding member of the National Lacrosse Federation, which brings together the country's top clubs and players together for intense, competitive, and fun tournaments and showcases at exceptional venues to compete in front of the best college coaches in the country.
The NLF has consistently proven that it attracts the most college coaches to its events, and the tournaments' level of play is the reason why. The NLF's motto of, "Iron Sharpens Iron," rings true because there's never an easy game at an NLF event. Players, coaches and teams are pushed to the limit, and the end result is a level of outstanding play that is unmatched in the club lacrosse landscape. Team 91's 2020 Crush team won the 2020AA division of the inaugural NLF national championships last summer.
"We want to play the best," Team 91's Brian Spallina said. "From everywhere and anywhere, whenever we play. It's a huge honor for Team 91 to be one of only two Long Island clubs in the NLF , meaning that all of our players and teams are afforded an opportunity that only a select few can get."
NLF team events will always consist of a small number of elite teams with talented players, such that every game is extremely competitive. Founded in 2015, the NLF brings together six of the leading lacrosse clubs in the country who all share the same values, professionalism and love of the game. Working with likeminded organizations from around the U.S. and Canada, the NLF also seeks to run elite events for elite players and club teams.
CLICK HERE to learn more about the NLF.