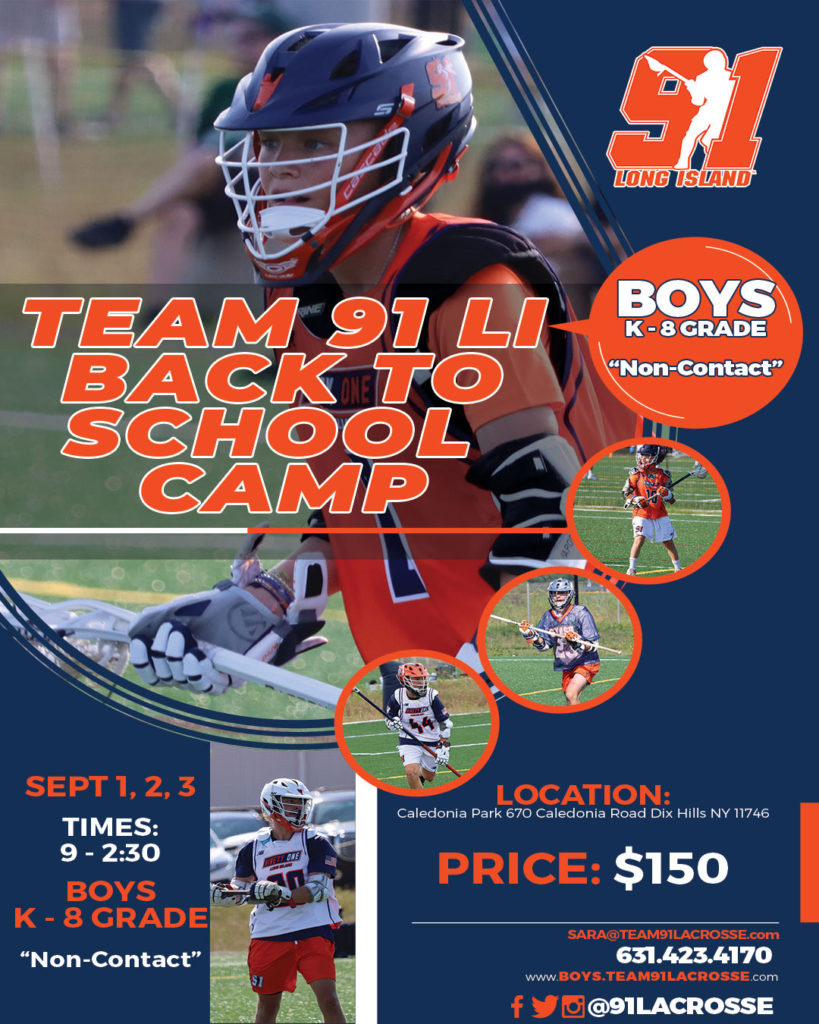 Time to go back to school and time to get back on the field.
Team 91 is excited to announce the launch of the Team 91 Back to School Camp, scheduled for Sept. 1-3 from 9 a.m. to 2:30 p.m. at Caledonia Park in Dix Hills.
Boys in grades K-8 will learn from Team's 91 elite coaching staff by getting plenty of high-quality reps in a non-contact learning environment. The cost is $150 per player.
"We're excited to get out there and work with some awesome players for three days," Team 91 founder Brian Spallina said. "This is a great opportunity for players to take in some knowledge from our awesome coaches, and it's a fun, fast-paced atmosphere where they'll get better over those three days."
Ready to join in on the fun? CLICK HERE to register.