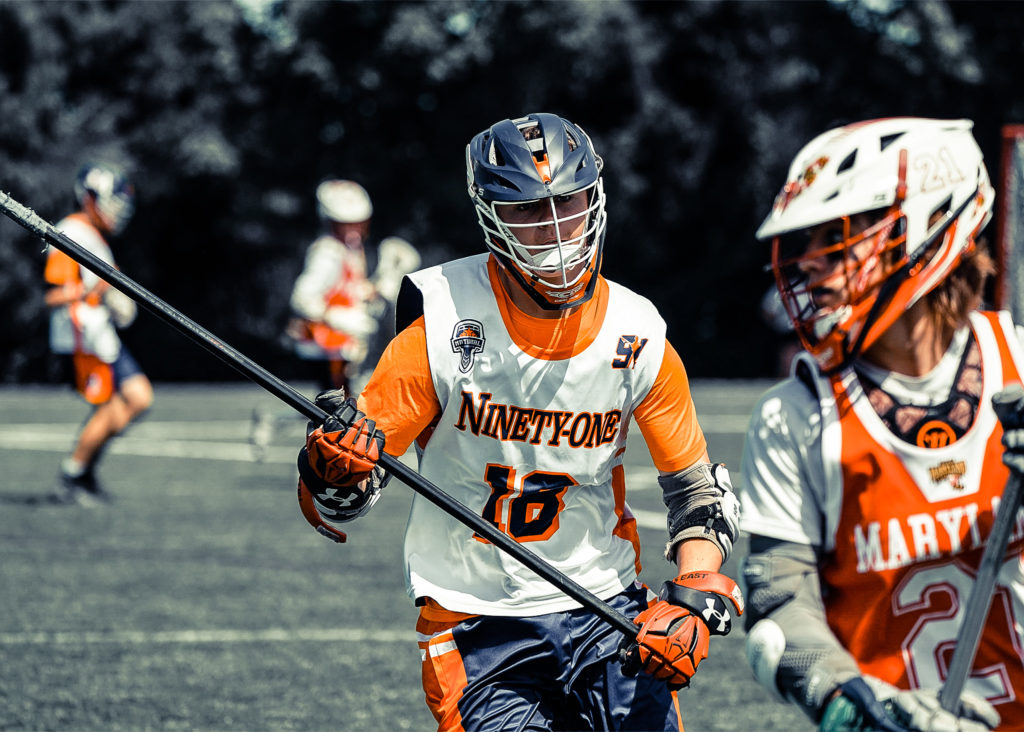 Follow Team 91 on Instagram, Twitter and Facebook. 
Staying close to home was never in the cards for Logan Schanars.
The Team 91 2021 Ambush and Half Hollow Hills East defenseman always knew that he wanted to get away from home for college. He never really narrowed things down to an area of the country, a certain school or a level of lacrosse, but getting out and exploring what the rest of the country had to offer outside of Long Island was a priority for him.
"I never wanted to stay close to home," Schanars said. "I kind of wanted to get out and meet new people, and I looked at a lot of schools from all over the country."
Unsurprisingly, the one that stood out the most to him was three quarters of the way across the country without a direct flight to get there. The defenseman connected with the coaching staff at Division II Colorado Mesa, and once he made it out to Grand Junction, he knew that he'd found the right place far enough away from home.
"I first visited there in January, and being there, I just loved the mountains," Schanars said. "I used to snowboard and I'd like to snowboard again in college. It's a small college town surrounded by mountains, and I always knew that I wanted a smaller college."
After taking his time to filter through his options, Schanars made the call to commit to the Mavericks, becoming the first player from the '21 Ambush to commit and the first player in Team 91 Long Island history to choose the school. He's the 15th overall commit from Team 91's 2021 class and the first to choose a Division II program.
"I've always wanted to be a teacher because I want to coach as well, and it's one of the best education programs in Colorado," Schanars said. "I want to be a high school social studies teacher. As far as the lacrosse goes, it just felt right when I visited their practice. Everyone was really close with each other and (CMU assistant coach) Coach (Austin) Divitcos was really kind of the one who convinced me to go there. He always has so much energy and it was really cool to see."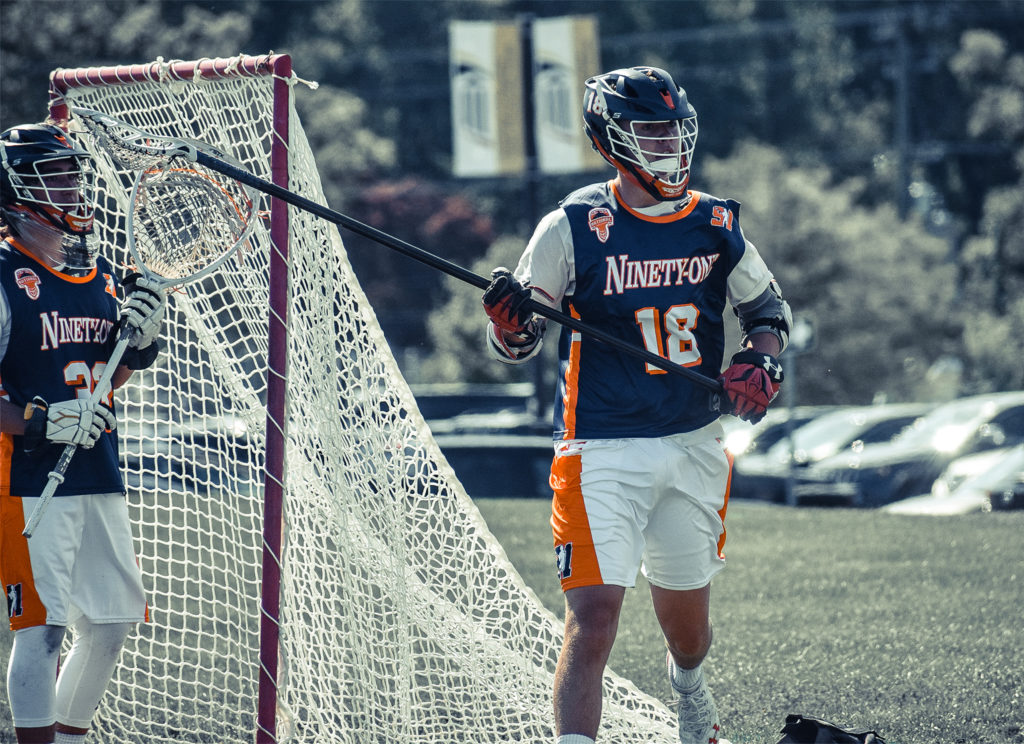 Schanars admitted to being a little bit anxious when so many of his fellow 2021s started flying off the board and landing at some of the best schools in the country, but he reminded himself to be patient throughout the process with the understanding that the right opportunity would present itself. That was doubly true after he spent time with Team 91 playing against the best teams in the country.
"I got a little bit nervous because I felt like everyone was going somewhere and I felt like I had to do something soon, but you can't compare it to anyone else. You have to find the best fit for you and do what's best for you."
The Mavericks are getting a 6-1, 185-pound defenseman who has continually improved as he's gotten bigger and stronger. Schanars is a quiet, stay-at-home type who can erase top attackmen without throwing flashy checks, and his grit, toughness and tenacity make him a problem for opposing teams and a perfect fit for Colorado Mesa, which is off to a 7-0 start after a win over No. 11 Rockhurst this weekend.
"Logan has been the defensive backbone of our team for quite a few years," Ambush coach Shane Craig said. "He's a very good, tough defenseman with a good stick, and he does a great job of playing under control without going for any crazy checks that will get him beat. More importantly, he's shown a high-level work ethic to get to this point as he's continually put in the time off the field to improve, and it's paying off. Colorado Mesa is getting a good one, and we're excited to see him make an impact out West."
Team 91 2021 Commitments
(Click here for all Team 91 commitments)
Danny Caddigan, attack, Smithtown West / Colgate (Commitment story)
Chris Cappelmann, faceoff midfield, St. Anthony's / Navy (Commitment story)
Tyler Gatz, midfield, Mount Sinai / Utah (Commitment story)
Andrew McAdorey, midfield, St. Anthony's / Duke (Commitment story)
Aiden McCaffrey, defense, Comsewogue / Delaware (Commitment story)
Kyle O'Donoghue, midfield, St. John The Baptist / Navy (Commitment story)
Mac Rodriguez, faceoff midfield, Chaminade / Yale (Commitment story)
Logan Schanars, defense, Half Hollow Hills East / Colorado Mesa
Johnny Schwarz, midfield, Shoreham-Wading River (N.Y.) / North Carolina (Commitment story)
Tyler Schwarz, LSM, Shoreham-Wading River (N.Y.) / North Carolina (Commitment story)
Chris Simonton, attack, Ward Melville / Providence (Commitment story)
Brandon Ventarola, midfield, Mount Sinai / Colgate (Commitment story)
AJ Volkmann, defense/LSM, Mount Sinai / LIU (Commitment story)
Jake Wilson, defense, Shoreham-Wading River / Duke (Commitment story)
Chris Zara, defense, St. Anthony's / Stony Brook (Commitment story