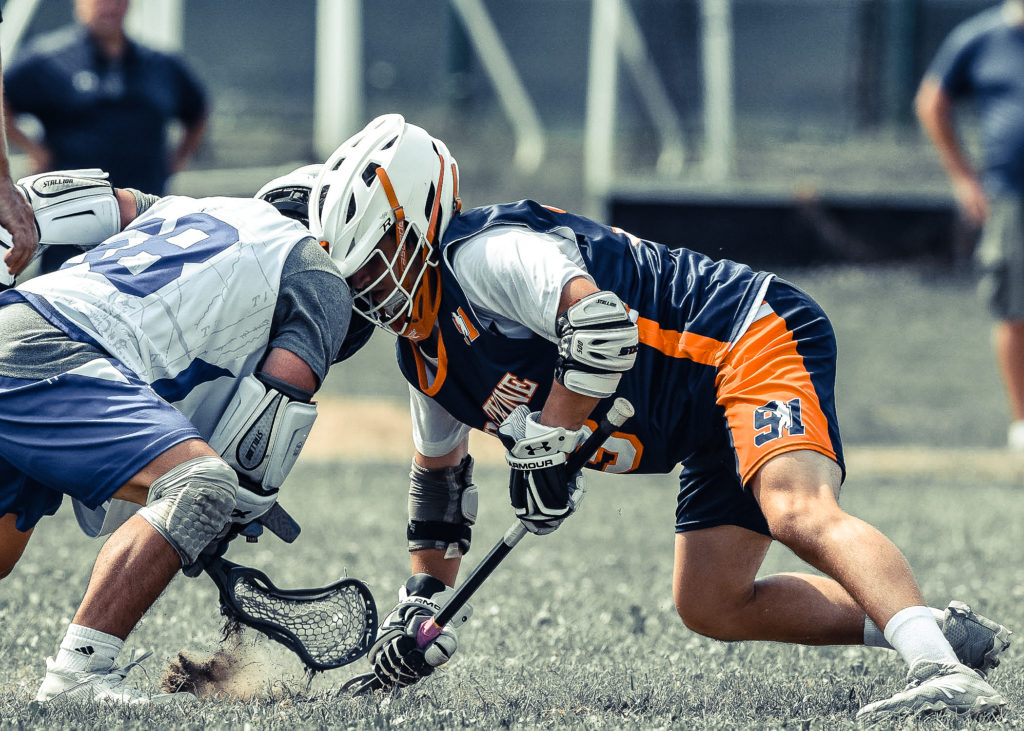 Follow Team 91 on Instagram, Twitter and Facebook.
Ever since Mac Rodriguez first started playing lacrosse, he envisioned a goal, and he never allowed himself to stray from that vision.
"I've always wanted to play in the Ivy League because of the academics and the high level of lacrosse," Rodriguez said. "I also had family members who went to Ivy schools and loved it. My grandfather, Francisco Perez, went to Harvard, and my dad, Lou, went to Columbia."
The Team 91 Blaze and Chaminade faceoff midfielder didn't necessarily expect to move so quickly, but once Yale coach Andy Shay called him on Sept. 1, the first day that non-service academy Division I schools could reach out to 2021 prospects, Rodriguez knew right away that this was the opportunity that he'd been waiting for. Today, he headed to New Haven for a visit and committed to the Bulldogs' admissions process, becoming the first Blaze player to commit to a school. He'll join Team 91 products Nick Caccamo ('20 Crush/Harborfields), Mikey Alexander ('19 Orange/West Islip), Jared Paquette ('19 White/West Islip) and Sean Kuttin ('18 Extreme/Chaminade) at Yale. '16 alum Lucas Cotler (Syosset) was the first Team 91 product to pick the Bulldogs and won a national championship two years ago.
"When he called, I knew right away that it's where I wanted to go," Rodriguez said. "I visited the school with my dad about two months ago and really enjoyed it, and Yale's academics, paired with how they're able to contend for a national championship year after year, separated them from everyone else. I want to study finance, computer science and economics because I've always had a passion for statistics and I really enjoy coding. I've done some basic-level coding on some apps, and I enjoy statistics, particularly from other sports like baseball. I like probability, why some players are better than others, what their projected stats and how some players might be considered lucky or unlucky based off of their exit velocity when they hit the ball. Things like that."
The Bulldogs are projected to be very lucky to have earned Rodriguez's commitment. Perhaps the fastest-rising faceoff man in the class over the past year, Rodriguez has established himself as one of the class of 2021's elite faceoff men and is ranked the No. 43 player in the country for the class of 2021 in the inaugural National Lacrosse Federation rankings, as well as No. 66 by Inside Lacrosse. He has exceptional hand speed, toughness and smarts – obviously – but it's his ability to play all over the field that endeared him to so many schools. When Blaze teammate Chris Cappelmann slots into the faceoff X, you'll often see Rodriguez take the wing. Rare are the faceoff men who track down ground balls the way that Rodriguez does, and he exudes toughness, grit and intangibles, all perfect characteristics to bring to a program that won a national championship in 2018 and played for another in 2019.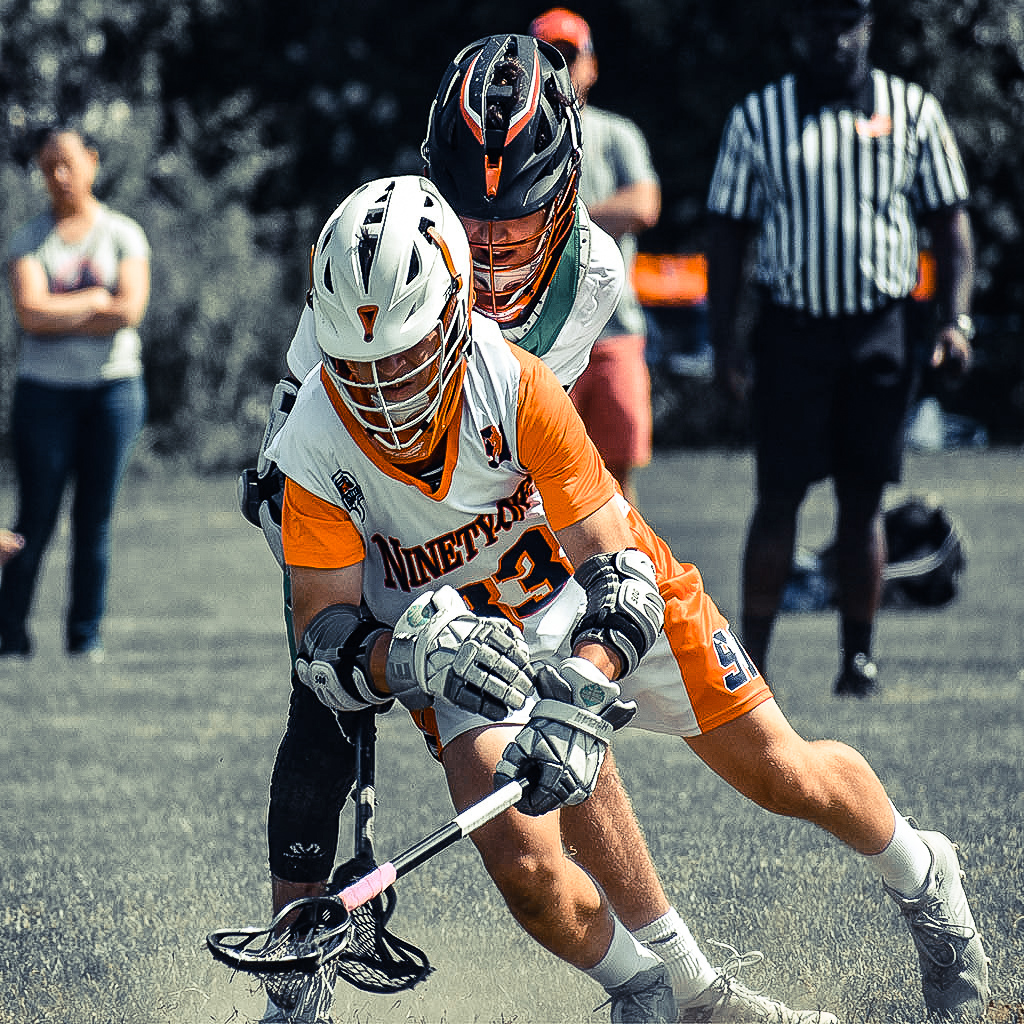 "I definitely worked on becoming a better player in the field," Rodriguez said. "I developed my shot more and I'm able to see the field better. I've become a better defender, and taking wings when Cap faces off helps me for when I face off because of how I communicate with my wings. It gives me a different perspective of where they should be and what they're looking at. If they're three yards away and on top of you, it's not helping at all, because I don't want them too close to me. I want them five to 10 yards away so that they can get the ground ball when I throw it out or I don't want to run into guys when I win and get out."
"(Blaze head coach and Team 91 founder) Coach (Brian) Spallina definitely helped me a lot, too, especially with my defense," said Rodriguez, who credited Fogolax founder Matt Schomburg and his team for their major role in his development at the X. "I've gotten so much better, particularly at positioning and team defense. A lot of the time, I wasn't communicating as the 2-man or the 3-man, and I also used to square up and try to take the ball away every time. Now, I take a side and just try to push them around, stay with my guy and do my job. Playing with the Blaze has helped me so much, too, just because we're always playing the best kids in the country at our age."
Rodriguez's maturity and desire to get better manifests itself on a daily basis, and for Spallina, it's been incredibly enjoyable to watch Rodriguez's meteoric ascension into a future Bulldog.
"Mac is an absolute machine. He never gets tired, he's always going 100 percent and he does so much on the field," Spallina said. "He has put in so much time and effort into his game and he's gone from a good faceoff guy to a great one who can thrive in any situation after the faceoff. He's incredibly smart and cerebral and I wish every kid were like him. I'm so excited that he was able to reach his Ivy League goal through his hard work and dedication and he'll fit in perfectly with the culture that Coach Shay has instilled at Yale. I can't wait to see what Mac has in store for us and we're so proud of him."
A true Bulldog.