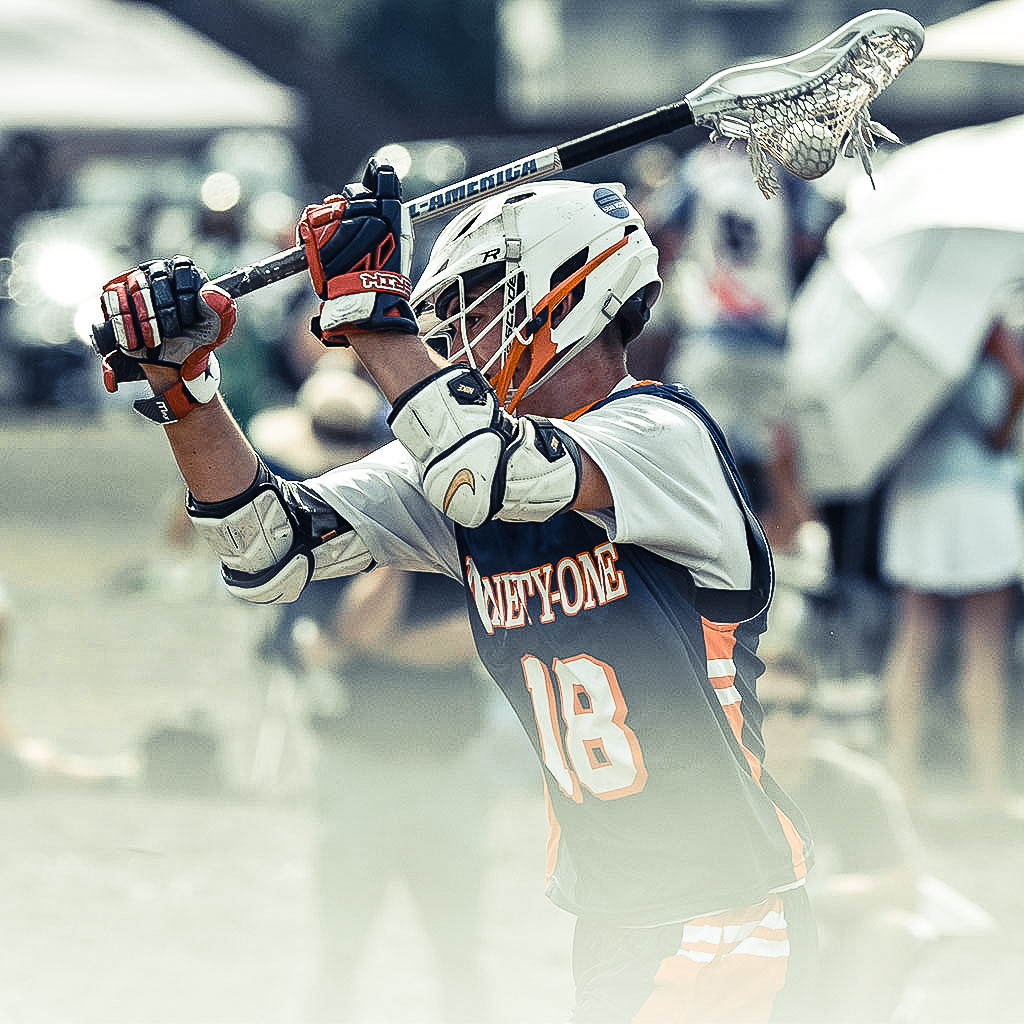 Follow Team 91 on Instagram, Twitter and Facebook.
Chris Cappelmann admitted that he wasn't 100 percent sure of what to expect when he went out to dinner with his grandfather with the thought of telling him where he had just committed to play Division I lacrosse.
The elder Cappelmann, John Sr., served in the Army, as did his son and Chris' father, John. The younger Cappelmann had just had a weight taken off his shoulders with his commitment to the United States Naval Academy, and while they're on the same side after college, Army and Navy have a small rivalry that you may have heard of.
Luckily for Cappelmann, his grandfather couldn't have taken the news any better.
"He was very, very proud," said the Team 91 Blaze and St. Anthony's faceoff midfielder. "He just said, 'don't even worry about the Army-Navy thing. The choice is going to pay off for you in so many ways."
Cappelmann is the seventh '21 Blaze player to commit, all to Division I schools, after Mac Rodriguez (Chaminade/Yale), Chris Simonton (Ward Melville/Providence), Tyler Gatz (Mount Sinai/Utah), Kyle O'Donoghue (St. John The Baptist/Navy), Brandon Ventarola (Mount Sinai/Colgate) and Chris Zara (St. Anthony's/Stony Brook). Cappelmann and O'Donoghue will join the Team 91 '20 Crush duo of Nick LiCalzi (South Side) and Tyler Cordes (Connetquot) in Annapolis.
"The brotherhood and the bond that they have on the team at Navy is something unique and you can't find it at any other program in the country," Cappelmann said. "You just get a different feeling at Navy and the Naval Academy is just so distinguished. The team culture and everything at Navy stood out to me."
The military academies get a one-month head start on the rest of Division I when it comes to recruiting, and the Midshipmen showed Cappelmann right away that he was a priority by reaching out to him on Aug. 1. Cappelmann had met Navy coach Joe Amplo at a few events before and had a cordial relationship with him, and Cappelmann started thinking about playing at Navy when the former Marquette coach took the job.
"I really loved the coaching staff and I thought everything was a really good fit," said Cappelmann, who wants to study quantitative economics to get into the business field. "I knew that Coach Amplo liked my game and I liked him as a coach, and when he called me, I just thought that he could definitely be a coach that I could see myself playing for. Plus, the networking that Navy is unmatched with the great alumni system that they have."
Cappelmann was the No. 2 faceoff man for St. Anthony's last spring, and he won more than 70 percent of 100 or so faceoffs for one of the top high school teams in the country. He parlayed that into an outstanding summer, helping the Blaze win the NLF Opening Weekend and put forth strong showings in every tournament. He's a technician with a good stick who has also shown the ability to dabble as a legitimate lefty attackman. It was no surprise, then, that Cappelmann, a Blaze lifer, was such a highly sought-after recruit.
"Chris has been one of the class of 2021's top faceoff guys for so long, and it's a testament to his work ethic and desire to continually get better and evolve as a player," Blaze coach and Team 91 founder Brian Spallina said. "You won't find many faceoff guys who can also score goals at attack, and Chris' size, hand speed and stick work give him a significant edge over a lot of the guys that he goes up against. He's a polished faceoff man who's been crucial to our team success, and I'm so fired up for him to end up at the United States Naval Academy. He's a great kid, an outstanding student and a terrific lacrosse player, and I have no doubt that Coach Amplo will be thrilled with what he has coming in with Chris."
That should make his grandfather smile, too.
Team 91 2021 Blaze Commitments
(Click here for all Team 91 commitments)
Chris Cappelmann, faceoff midfield, St. Anthony's / Navy
Tyler Gatz, midfield, Mount Sinai / Utah (Commitment story)
Kyle O'Donoghue, midfield, St. John The Baptist / Navy (Commitment story)
Mac Rodriguez, faceoff midfield, Chaminade / Yale (Commitment story)
Chris Simonton, attack, Ward Melville / Providence (Commitment story)
Brandon Ventarola, midfield, Mount Sinai / Colgate (Commitment story)
Chris Zara, defense, St. Anthony's / Stony Brook (Commitment story)