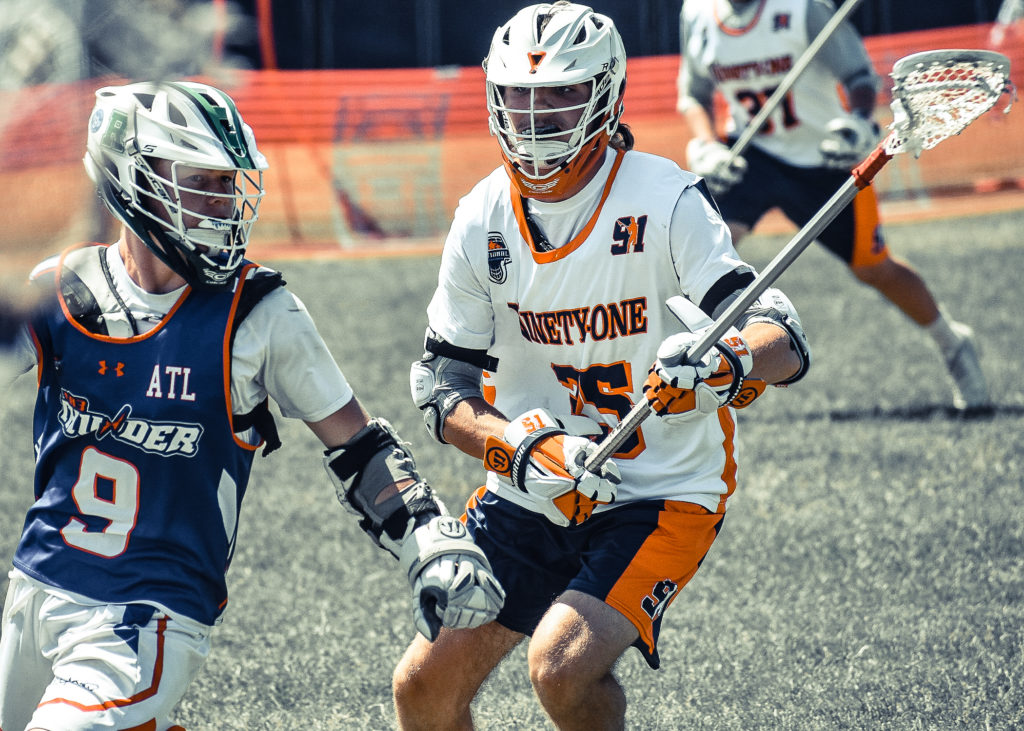 Follow Team 91 on Instagram, Twitter and Facebook.
Tyler Schwarz had had enough of playing lacrosse.
He'd been playing the sport for a year or two, and by the end of it, he was ready to move on to another sport.
"I wasn't very good, and I just wasn't having fun," Schwarz said of his early years. "I decided to try out for Team 91 going into third grade, though, and I kind of just stuck with it."
Schwarz's twin brother, Johnny, was already on the team, and he was more than happy to have Tyler join. A couple of years later, Johnny was the one who found himself with questions after he broke his ankle in a fall game, an injury that had a lingering effect into the next season.
"I was going backward and not playing well, and I was kind of second-guessing myself," Johnny said. "At one point, everything just turned around. I started going to physical therapy, I got better mentally and I just focused on being the best player and person that I can be."
Looking at the twins from Team 91 2021 Blaze and Shoreham-Wading River now paints a different picture. Both are considered elite talents not just at their position, but in the 2021 class nationally. Tyler was tabbed as the No. 1 LSM in the country and the No. 10 overall player in the inaugural NLF rankings, while Johnny was a spot behind him overall and the No. 3 midfielder. Tyler is the No. 11 player in the class according to Inside Lacrosse, which ranks Johnny No. 13 overall.
It's safe to say that their decisions to stick with lacrosse have paid off, and the pair were as sought-after as anyone else in the country. It made all the sense in the world that they'd be a package deal when it came to recruiting, too, and this weekend, they knew right away that they'd found their home at national powerhouse North Carolina.
"I knew that it was going to be the school for us right when we got on campus," Tyler said. "I just felt like no other school could top how it felt and it felt like it was at home. We met (legendary UNC basketball coach) Coach (Roy) Williams, and he told us that, 'home will always be where you grew up, but Carolina will always be your second home.'"
The twins didn't need much convincing after that to opt to join the Tar Heels' class. They're the 11th and 12th Blaze players to commit, all to Division I schools, and they'll join Shoreham-Wading River teammate and '20 Crush alum Xavier Arline in Chapel Hill. '18 Extreme alum Chris Nicholas (Chaminade) also plays for UNC.
"Coach (Joe) Breschi was all hyped up and excited for us to be there, and I just loved the atmosphere of the school," Johnny said. "Everyone's waving and smiling and everyone's friendly. We got to hang out with (Shoreham-Wading River alum and Boston University All-American transfer) Chris Gray and met a bunch of the guys. They didn't just say their names, either. They were telling us what's so good about UNC and why they love the school. We also got to meet (UNC football coach and national champion at Texas) Coach (Mack) Brown and (UNC basketball freshman sensation) Cole Anthony, which was awesome. Coach Williams just talked to us about every team on campus cares about each other and supports each other."
Both are blessed with prototypical size and athleticism, and both played significant roles in helping Shoreham-Wading River to a state title this spring before putting forth a great summer with the Blaze. Johnny is a scoring threat from just about anywhere on the field, and he's very sound defensively and runs by guys in the open field with ease. Tyler is an offensively-minded LSM who gobbles up ground balls and constantly disrupts the middle of the field. Getting one would be a coup for any school in the country. Getting both of them makes them the cornerstones of the class.
"Both Johnny and Tyler are absolute freaks athletically and with their sticks. They have all of the physical attributes and mindset to be dominant players in the ACC and in the country," Team 91 founder and Blaze coach Brian Spallina said. "More importantly, though, they're awesome people and they've worked so hard to get to where they are. It's been incredible to watch them flourish and blossom into some of the very best players in the country and they earned their way to UNC. I can't wait to see what Coach Breschi can do with them and I know that they'll do great things as Tar Heels."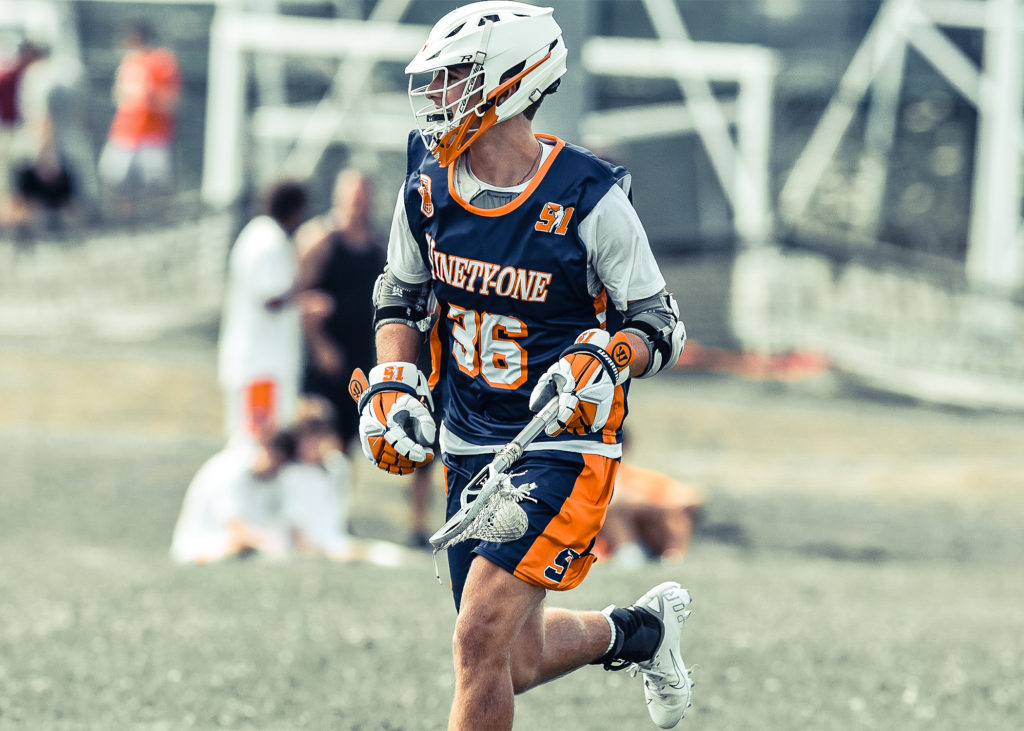 Not bad for a couple of guys who weren't sure how far they could go in lacrosse.
"I've been with Team 91 since second grade, and Coach Brian, Coach Chris Rogler and Coach Mike Baudo made us way better players and more of a team," Johnny said. "If it weren't for them, none of us would be in this place."
Sounds like North Carolina is a pretty great place to be.
Team 91 2021 Commitments
(Click here for all Team 91 commitments)
Chris Cappelmann, faceoff midfield, St. Anthony's / Navy (Commitment story)
Tyler Gatz, midfield, Mount Sinai / Utah (Commitment story)
Andrew McAdorey, midfield, St. Anthony's / Duke (Commitment story)
Aiden McCaffrey, defense, Comsewogue / Delaware (Commitment story)
Kyle O'Donoghue, midfield, St. John The Baptist / Navy (Commitment story)
Mac Rodriguez, faceoff midfield, Chaminade / Yale (Commitment story)
Johnny Schwarz, midfield, Shoreham-Wading River (N.Y.) / North Carolina
Tyler Schwarz, LSM, Shoreham-Wading River (N.Y.) / North Carolina
Chris Simonton, attack, Ward Melville / Providence (Commitment story)
Brandon Ventarola, midfield, Mount Sinai / Colgate (Commitment story)
Jake Wilson, defense, Shoreham-Wading River / Duke (Commitment story)
Chris Zara, defense, St. Anthony's / Stony Brook (Commitment story