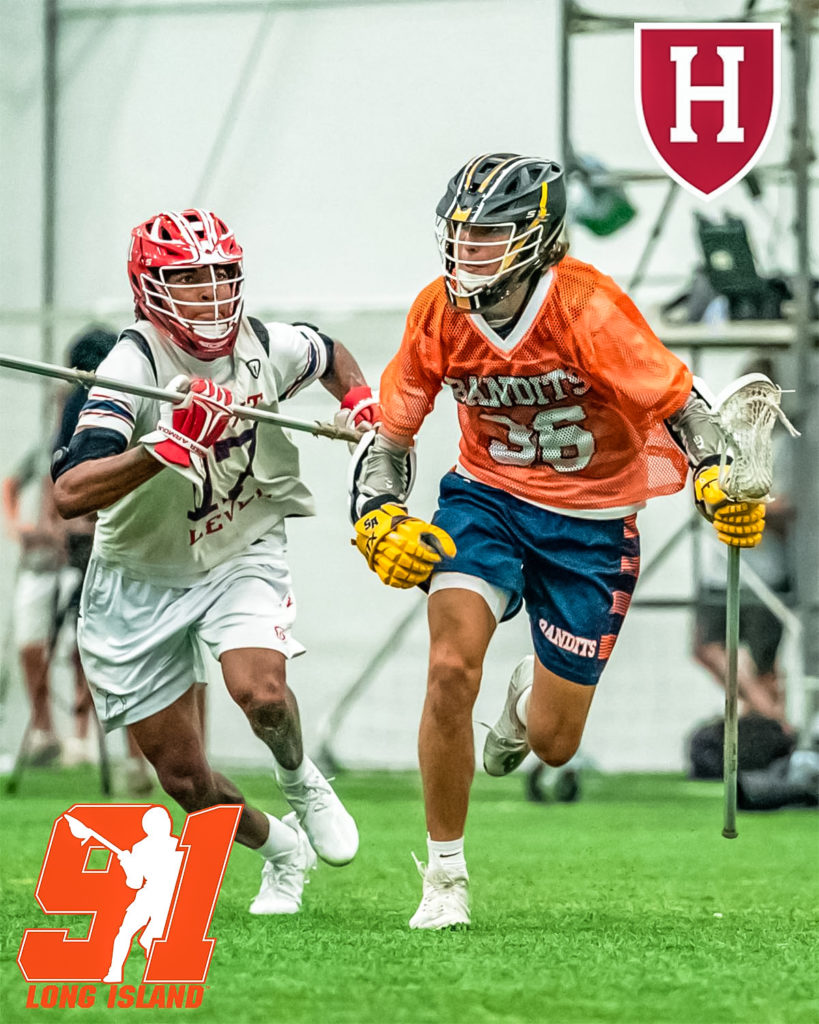 Follow Team 91 on Instagram, Twitter and Facebook.
Jack Speidell had his choice of a handful of some of the best schools in the country. Those schools combined elite academics and great lacrosse programs, so Speidell couldn't really go wrong with his final list of colleges.
Ultimately, though, the Team 91 2023 Bandits and St. Anthony's attackman kept coming back to Harvard. It's hard to blame him, after all. It's Harvard, and that'll always speak for itself, but Speidell also saw something different when he talked to the Crimson coaching staff. Due to COVID wiping out a pair of Ivy League seasons, coach Gerry Byrne and his staff have only coached four games since taking over. Despite that, there's a new energy and a sense of excitement around the program as the former longtime Notre Dame defensive coordinator seeks to leave his imprint in Cambridge.
"Coach Byrne wanted me to a part of the revolution, and that left an impact on me," Speidell said. "I kept thinking about it, and talking to him really made me believe that I wanted to be a part of it."
Going Crimson
Speidell didn't need anymore prodding as he committed to the Crimson's admissions process. He's the second Bandit and St. Anthony's standout to choose Harvard after midfielder Jackson Greene, and he was the sixth Bandit to commit. That number has since ballooned to nine. Speidell is only the third Team 91 player to choose Harvard after Greene and '19 Orange LSM Greg Campisi (St. Anthony's).
"I chose Harvard because the academics were incredible and Coach Byrne, Coach (Neil) Hutchinson and Coach Will Corrigan are putting together something that I wanted to be a part of," Speidell said. "They all came from Notre Dame, which is a great program, and I knew they'd built it up at Harvard."
"I thought that Coach Byrne did a great job of recruiting," Speidell continued. "I trust Coach Byrne's recruiting and how he coaches and I just love that. I also felt like Harvard had an incredible campus. The living situation in the houses is insanely cool, and the fact that it's on a river is insanely cool."
Bandits Lifer
Speidell has been a lifelong force for the Bandits, arguably the best '23 team in the country. He joined the team in third grade and has been a crucial part of its ascent to the top, so it's no surprise to see him end up at one of the best schools in the country. Playing at a high level with a ridiculously-talented group against the best competition in the country has done wonders for him, and it's something that should help him see the field early and often in Cambridge.
"I feel like we're surrounded with great talent and it's incredible to be surrounded by amazing talent like that," Speidell said. "I really owe it all to (Bandits head coach) Coach Joe (Spallina). He's helped me since Day 1 and he really believed in me. He's had trust in me to do a lot of things."
Speidell was a force for the St. Anthony's JV team as a sophomore, racking up 33 goals and 31 assists as he expanded his role from a finisher to being the quarterback of the offense. You can find him on the Friars' loaded varsity this spring, but he found that time on JV, leading into a massive summer with the Bandits, to be very beneficial to his development.
"Coach Byrne said that he loved that I'm versatile," Speidell explained. "Playing JV for St. Anthony's helped me a ton with dodging and keeping my head up for guys cutting. It definitely made me more of a threat and I'm way more comfortable playing any position now.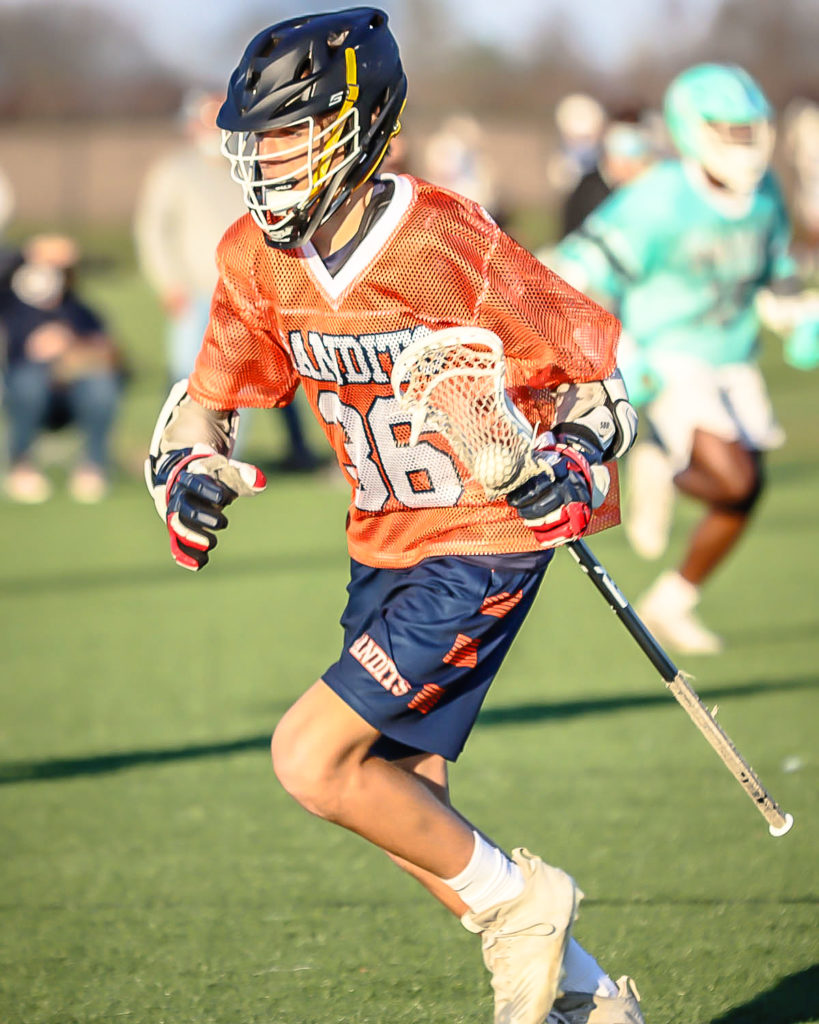 Harvard's Getting a Special Prospect
That was obvious as the summer progressed and Speidell filled a number of roles for the Bandits, especially when some of his teammates missed time. His versatility, intelligence on and off the field and big-game ability made Speidell the ideal recruit for Harvard. The Crimson got themselves a good one.
"Jack's been one of the premier goal-scoring threats in the 2023 class for a long time, but he's also proven that he's a balanced attackman that can thrive in a bunch of different roles," Spallina said. "He can orchestrate an offense from X or he can be a deadly off-ball guy with the way that he sees the game unfold a step before everybody else. Jack's worked very hard to diversify his game and become an all-around threat. It's incredibly exciting to see him a choose a school of Harvard's caliber, and I'm confident that he's going to do great things on the field for Coach Byrne and off the field, too. I'm pumped to see him link back up with fellow Bandit Jackson Greene and I can't wait to see what he does for the Crimson."
Welcome to the revolution.
Jordan Faison, midfield, Pine Crest (Fla.) – Notre Dame
Ronan Fitzpatrick, attack, Sayville – Towson
Jackson Greene, midfield, St. Anthony's – Harvard
Leo Hoffman, midfield, Brunswick (Conn.) – Penn
Luke Martin, defense, St. Anthony's – Johns Hopkins
Tyler McCarthy, midfield, Connetquot – Syracuse
Jack Ponzio, attack, St. Anthony's – Navy
Jake Spallina, faceoff / midfield / SSDM, Mount Sinai – Syracuse
Jack Speidell, attack, St. Anthony's – Harvard