Follow Team 91 on Instagram, Twitter and Facebook.
The thought of serving his country always had a spot in the back of Jack Ponzio's mind. It wasn't always at the forefront of Ponzio's thought process, but it was something to which he'd given serious thought.
"Serving's been on my mind ever since I was little," Ponzio said. "I always thought about it, but I could never push myself to seeing me go there. When I met some people who went that route, though, I realized that they were just normal people, not robots. They were normal people who wanted to do something bigger."
When July 1 rolled around and service academies were first allowed to reach out to the class of 2023, though, things got more serious. Once the United States Naval Academy showed the Team 91 Bandits and St. Anthony's attackman that he was a priority for them, Ponzio realized that finally serving was a legitimate possibility. When he looked into it, Navy was the place for him.
"I kind of felt it throughout the whole process," Ponzio said. "I don't think that anything compares to the Academy. It just felt special to me. I just don't think anywhere could match the opportunities after college that I could foresee at the Naval Academy. You come out with a good-paying job and I was looking for the total package in the future more than I was looking just for lacrosse."
Big Commitment
Ponzio committed to the Midshipmen, becoming the fourth Bandit to commit, all to Division I schools. He'll join '20 Crush defenseman Nick LiCalzi (South Side) at Navy. Even though he knows that it'll be harder than anything he's had to do before, Ponzio is incredibly excited to head to Annapolis to become a Midshipman.
"It'll definitely be tough and it won't be a cakewalk, but the academic support is so great that you can't fail," Ponzio said. "When I went on my official visit, I actually shadowed Nick and we talked a bit. He's a cybersecurity major and I definitely want to do some research on it. I'm also interested in economics. I'll have time to decide my major and the research I did on my own has me looking at economics, too. I'll feel it out, though."
A Bandits lifer, Ponzio has been in the middle of all of the team's success as it climbed through the ranks. A staple at lefty attack, he's always found a way to be extremely productive. He's also diversified his game by running out of the midfield at times, and that versatility made him a top target for Navy coach Joe Amplo and his staff.
"Coach Joe has definitely trusted me a lot throughout the years, and he's surrounded me with a bunch of other elite players on an incredible team," Ponzio said. "We're just one well-oiled machine. If one of us isn't having the greatest of games, another person can step up. We move the ball so well and we play so well as a team. I'm grateful for Coach Joe, Coach (Bill) Duffy, Coach (Andy) Martin and Coach (Jeff) Aiello, as well as my St. Anthony's coaches. They've all been super supportive. They push you to be the best.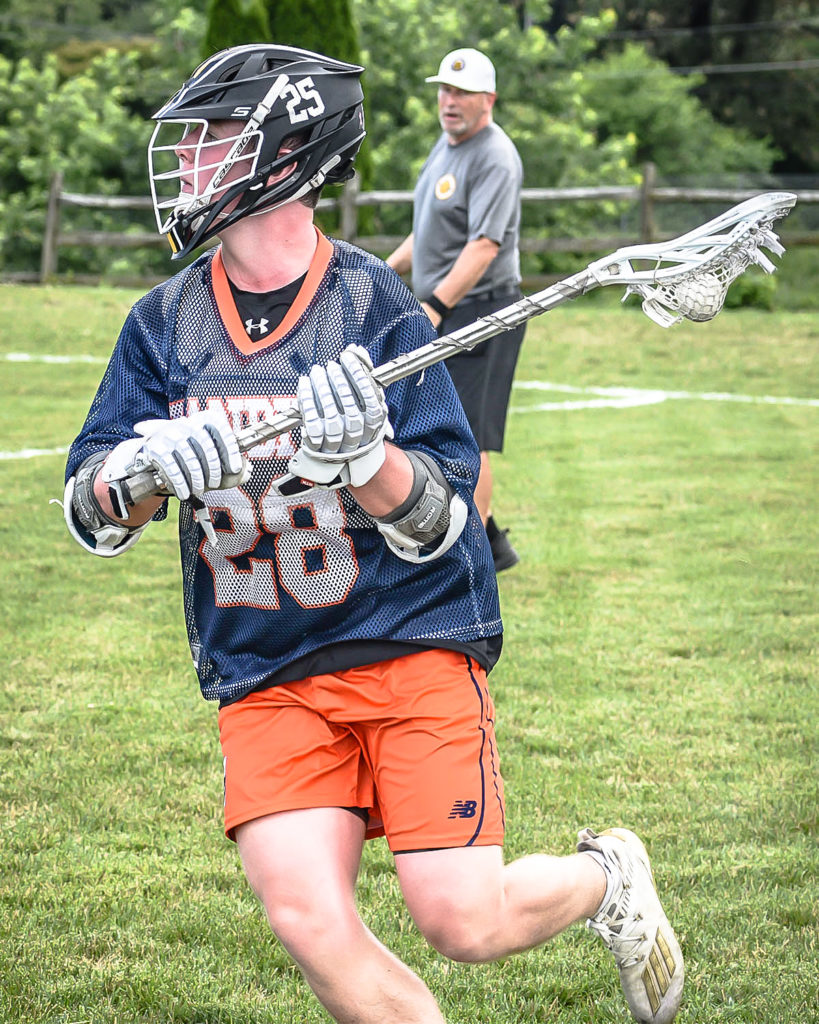 Goals Galore
Spallina has had a front-row seat to Ponzio's evolution over the past decade, and in that time, he's seen him blossom into a fearsome sniper. He expects Ponzio to continue that elite play for the Mids, too.
"Jack has been a lifelong Bandit and in that time, he's proven himself to be one of the best attack men in the '23 class," Spallina said. "He's incredibly talented, particularly with his ability to finish around the cage, and he's been a major driving force behind the success that we've had as a team throughout the years. Navy is getting an awesome player and great kid and I couldn't be more thrilled that he found an amazing home and will be serving our country. We're so excited to see what he does in Annapolis."
If Ponzio's track record is any indicator, that'll be scoring a whole lot of goals in a Navy uniform.