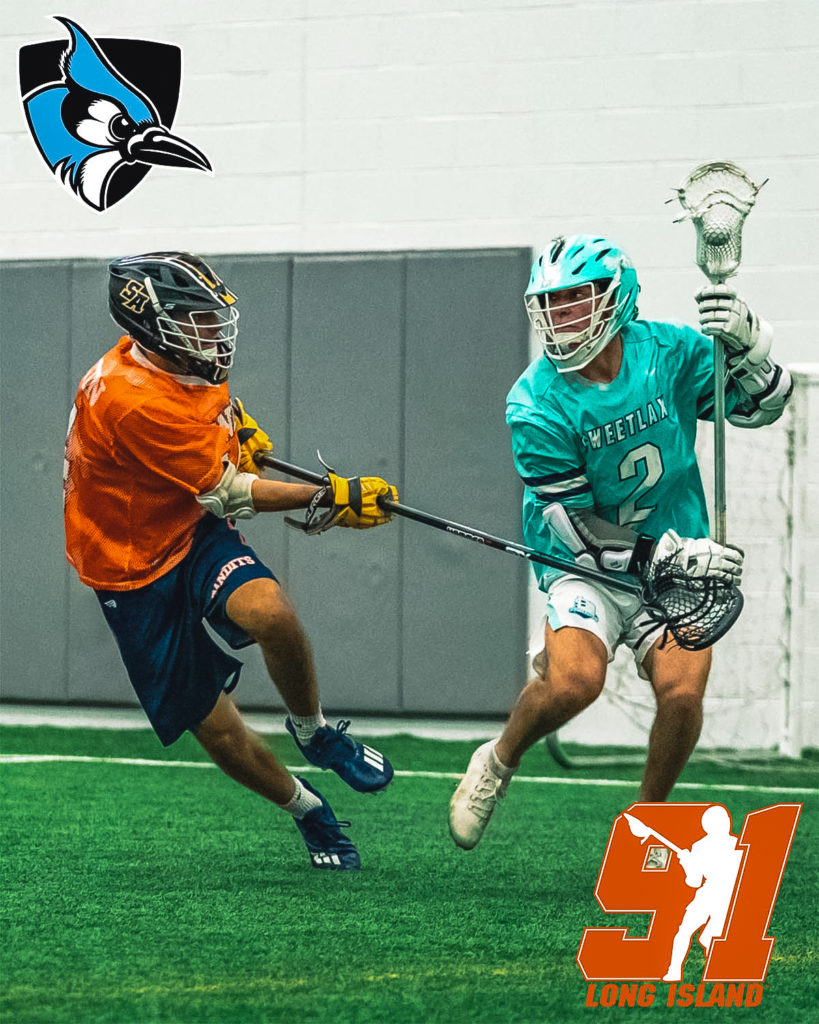 Follow Team 91 on Instagram, Twitter and Facebook.
From the start of his recruiting process, Luke Martin knew that he wanted to find a place where he could set himself up for success for much longer than his college lacrosse career will last.
Different players target different things in their recruitments. Martin, though, had the good fortune to have had two older brothers who went through the process. The eldest, Drew, played for the Team 91 2018 Extreme team and committed to Air Force before transferring to Towson. The middle Martin, Brett, played for the Team 91 2020 Crush team and committed to Johns Hopkins, where he was a standout at short-stick defensive midfield as a freshman.
Because he saw them go through it, the youngest Martin, a Team 91 2023 Bandits and St. Anthony's defenseman, identified the future as his top priority. Luckily for him, he didn't have to venture too far out of his comfort zone to find a school that could best do that for him. It just so happened that it was a program that he knew well: the Blue Jays.
"The thing I really liked was that (Hopkins head coach) Coach (Peter) Milliman had a program where all of the alumni help the players and talk to us along the way," Martin said. "They help us get jobs and internships, and that backing that helps graduates was really important to me. Johns Hopkins is exactly what I wanted in a school."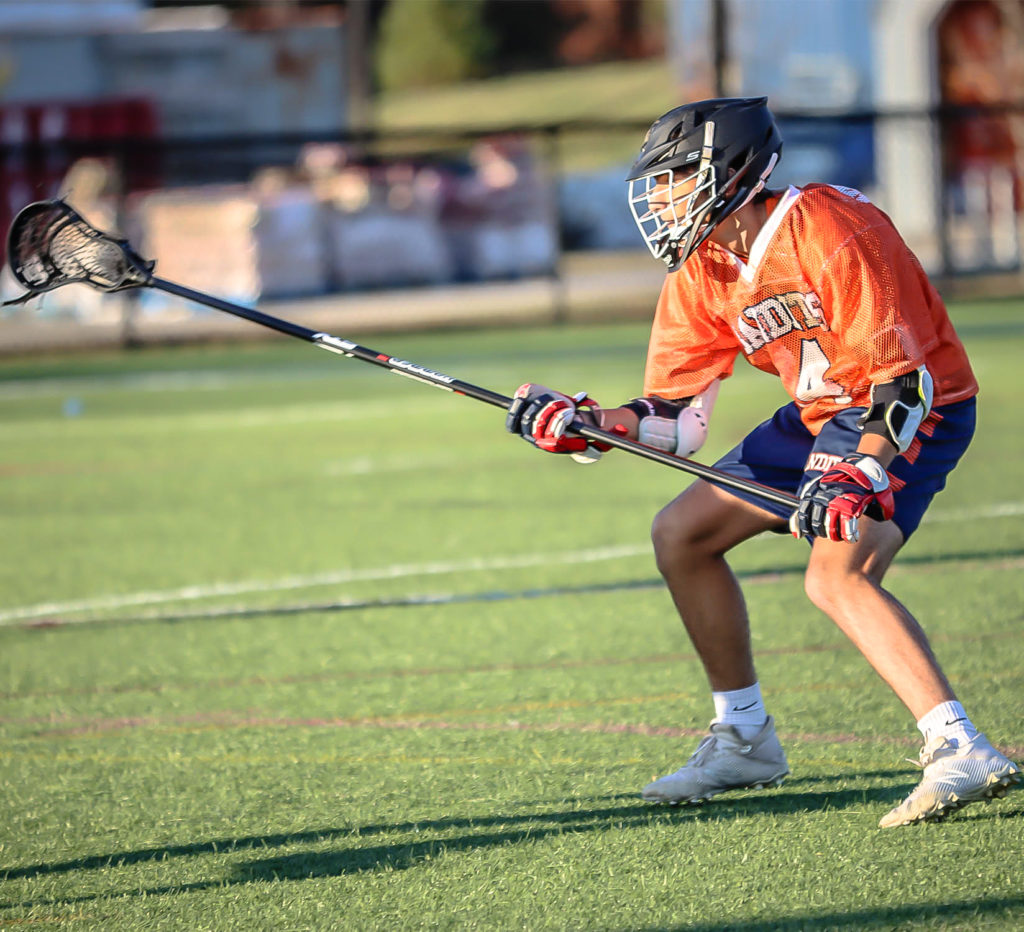 Johns Hopkins-Bound
Martin didn't need much more prodding to officially become a Blue Jay. He became the fifth Bandit to commit – the number has since ballooned to eight – and the first to choose a Big Ten school. He joins his brother Brett and '22 Smash defenseman Michael Trepeta (Mount Sinai) as the three Team 91 products to become Blue Jays.
"They reached out to me in the first half an hour on Sept. 1 and it was special to me that they made it clear that they weren't just recruiting me because my brother was there," Martin said. "They were recruiting me for how I play, how I carry myself and how I work. They didn't want me because I had a brother on the team. They wanted me for me, and that was very reassuring to me."
Of course, Brett wasn't very subtle about voicing his opinion as to which school Luke should choose. It worked out perfectly for the youngest Martin, though, because he'd made it a point to ask players on the team what the school and lacrosse program were like. That it came within the confines of his own home was an added bonus.
"He gave me tons of feedback and was a big help along the way," Martin said. "It was my decision to make, but he provided me with a ton of information. My parents encouraged me to ask players on the teams what they thought of players, coaches and the school. I also really liked Hopkins because even though I'm not sure of what I want to go into yet, one of my requirements was that the school I chose had an engineering program. It's always been a passion of mine because I like creating and building things with my hands, so I needed that option."
Adding Toughness and Physicality
The Blue Jays are getting a defenseman that pairs a gritty, in-your-face, physical style of play with a smooth stick. That combination helped him start at St. Anthony's as a sophomore and it's why he's been a mainstay on the back end for the Bandits for so long.
"I definitely play with a chip on my shoulder," Martin said. "I constantly play pedal to the metal. It's been so great to play with the Bandits for so long, too. Some of my best friends are on the team and I love playing with them. It's a great feeling to not just play with good players, but to also be friends with them off the field."
Bandits head coach Joe Spallina has seen Martin prove himself as one of the best defensemen in the class for years now. Spallina's of the belief that Hopkins is in good hands with Martin manning the back end, and the Blue Jays should be looking forward to getting him in a Hopkins jersey.
"Luke has been a mainstay on the Bandits for the past decade and he's been a consistent presence on our defensive end throughout that time," Spallina said. "Getting to watch him develop and help him blossom into a top-flight Division I commit has been an absolute joy. He plays a tough, aggressive style to go along with a very good stick, and that combination is a perfect fit for what Johns Hopkins was looking for in its defensemen. I'm excited to see what he can do as a Blue Jay, and it's clear to me that Coach Milliman landed a future defensive leader."