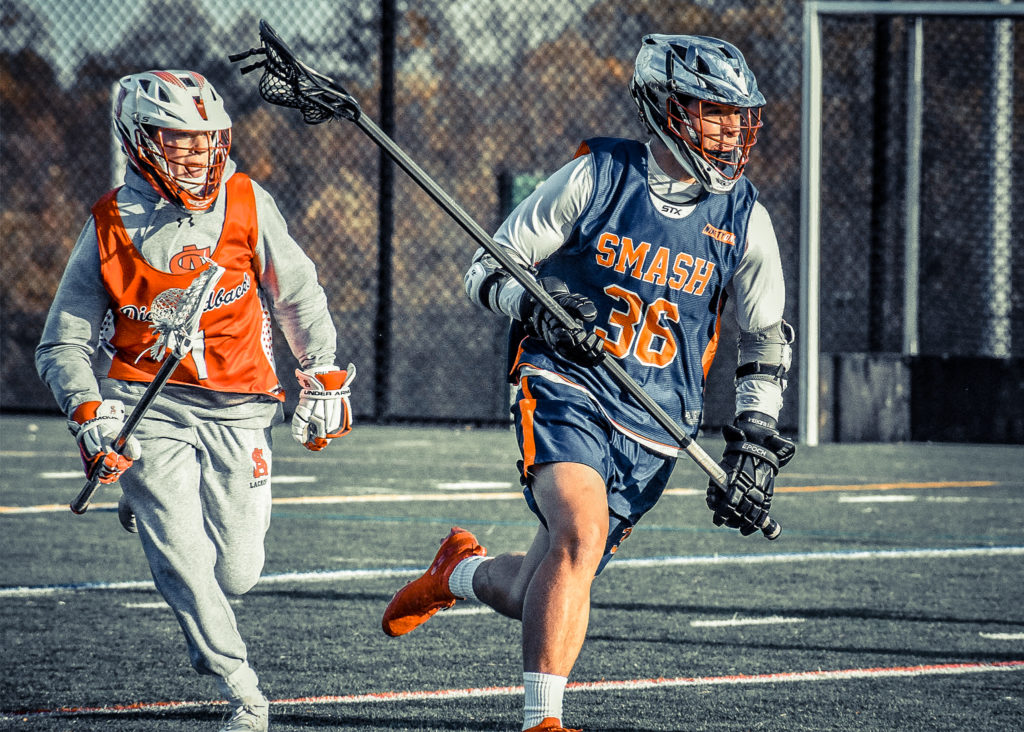 Follow Team 91 on Instagram, Twitter and Facebook.
Michael Trepeta knew he'd be in high demand on Sept. 1. He just didn't know how much of a hot commodity he'd be.
When 12:01 a.m. came a couple of Tuesdays ago, Trepeta's phone went crazy as text messages, emails and phone calls started rolling in to express interest in the Team 91 2022 Smash and Mount Sinai defenseman. It wasn't a surprise that the No. 18 prospect in the country according to the NLF rankings and a four-star recruit per Inside Lacrosse was in high demand. Still, Trepeta never expected the sheer volume.
"I was definitely swamped and things got even more hectic in the morning," Trepeta said. "It was stressful at first, but I took a step back and realized that you have to fun and can't worry about the process."
One of those schools stood out more than most, though. Johns Hopkins, one of the sport's blue blood programs and one of the best academic schools in Division I lacrosse, caught the academically-minded Trepeta's eye right off the bat. When he got to campus, he got that feeling where he knew it was probably going to be the place where he'd end up.
"When I stepped on campus, I just felt it right away," Trepeta said. "The campus was beautiful, and I was looking for academics along with lacrosse. It's a top-10 academic school and Hopkins is the original great program. When I saw Homewood Field, I knew that I wanted to be a part of their tradition."
After thinking about it and fielding interest from some of the sport's other elite programs, Trepeta decided he'd seen enough and verballed to the Blue Jays. He's the fourth Smash player to commit after Brock Behrman (Niskayuna / Notre Dame), Dominic Senft (Chaminade / Air Force) and Joey Spallina (Mount Sinai / Syracuse) and he's the third player in Team 91 history to choose Hopkins, where he'll join '20 Crush midfielder Brett Martin (Half Hollow Hills West).
"I looked for the perfect blend between a top academic school and a program that can compete for a national championship," Trepeta said. "Johns Hopkins obviously fits both criteria. They have a very strong alumni network that can get you places and set you up for success. After speaking with (new Hopkins defensive coordinator) Coach K (Jamison Koesterer) and (new head coach) Coach (Peter) Milliman countless times throughout the past two weeks, it became clear that we all had the same philosophies and vision. Coach K told me exactly where I'd fit into his defensive scheme and that he felt like I could make an immediate impact. We're looking for that national championship."
Switching to Smash
Trepeta transitioned to the Smash a couple of years ago and seamlessly slotted into the best '22 team in the nation. An excellent cover man with a high lacrosse IQ and a terrific stick, he's the type of defenseman that can be trusted to shut down the opponent's top offensive threat without much fanfare.
"I'm so happy for Michael and Johns Hopkins is getting an incredible defenseman that is elite in all aspects," Smash coach Joe Spallina said. "He can defend on ball, is a great team defender and makes plays off-ball. Another thing I like about him is his off-the-field work ethic. He's worked really hard to put himself in this position and I'm glad that Hopkins' staff recognized that and made him a priority. Mikey's going to be awesome for the Blue Jays."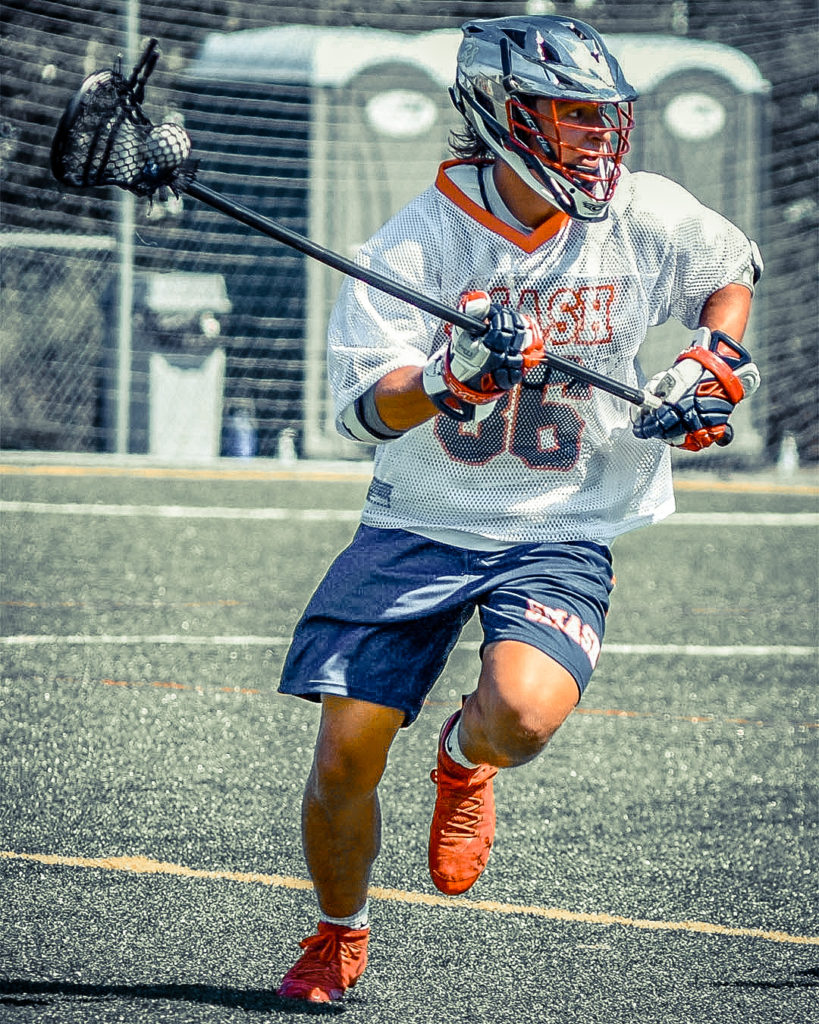 Coming over to Smash made Trepeta have to elevate his play to compete against the best teams in the country. Of course, it helps when you have elite attackmen to go up against every practice in the likes of Mount Sinai teammate Joey Spallina, as well as Behrman. That was when Trepeta realized that he had the potential to play Division I lacrosse, but those thoughts were confirmed when the top schools in the country hounded him for a commitment.
"Switching over to Smash made me realize that I had the potential to make it happen," Trepeta said. "Getting my first ranking (in the NLF rankings) was a confidence booster and it was really flattering to have schools from the Big Ten, Ivy League and ACC  – schools that you dream of playing for – calling you and battling it out over you. That was pretty surreal. I also love the tough love from the Smash coaches because it helps you grow as a player and a person. It's developed me into the player I am and the beginnings of a great young man. My family and coaches have had such a major impact on my life and I feel comfortable that this will continue through my college years. This is just the beginning for me."
One that hopefully ends with a Blue Jay national championship.
Brock Behrman, attack, Niskayuna – Notre Dame (Commitment story)
Dominic Senft, defense, Chaminade – Air Force (Commitment story)
Joey Spallina, attack, Mount Sinai – Syracuse (C0mmitment story)
Michael Trepeta, defense, Mount Sinai – Johns Hopkins