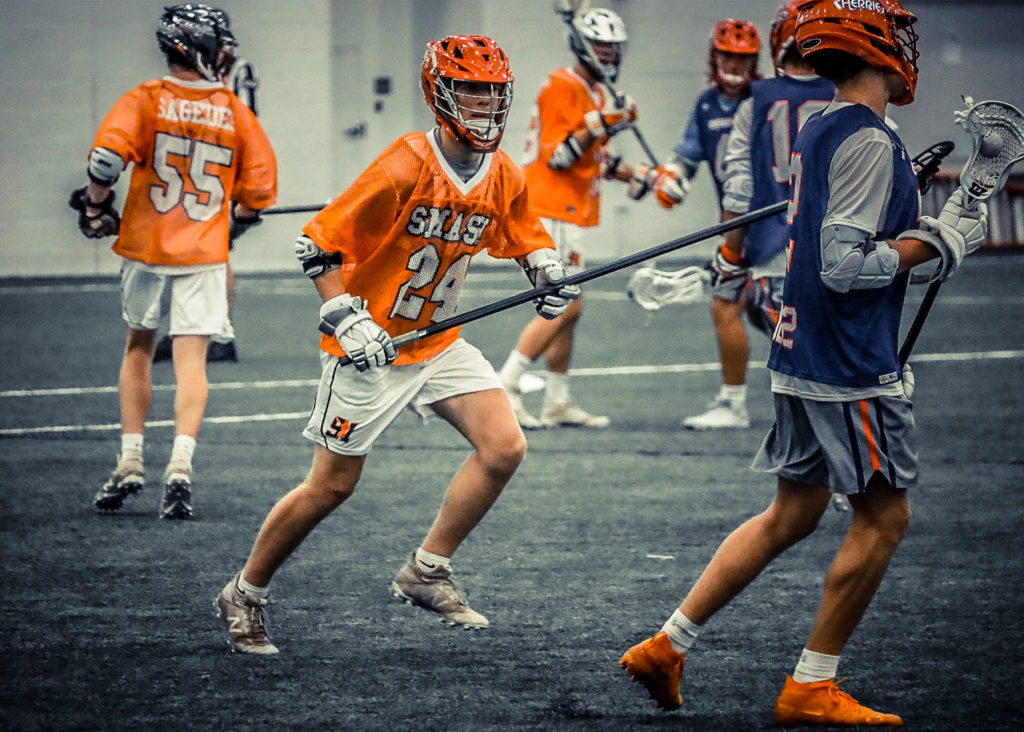 Follow Team 91 on Instagram, Twitter and Facebook.
For Dominic Senft, it was never much of a debate as to whether or not he'd end up serving in the military.
"I've always been interested in the military," said the Team 91 2022 Smash and Chaminade defenseman. "My dad, Anthony, was in the Army, and with the values he instilled in me, it was always a consideration. I've always wanted to serve. My brother, Anthony, is doing ROTC before he goes to the Navy, too."
Senft didn't have to wait very long to get the call that would change everything. Air Force was his first call, and he realized right away that it could be the place for him. He decided that he wanted to major in engineering, and combining that with the military aspect immediately became a strong possibility. Shortly thereafter, he committed to the Falcons, becoming the second Smash commitment after attackman Brock Behrman (Niskayuna) chose Notre Dame. Senft will join the Team 91 '20 Crush tandem of Chris Bardak (St. Anthony's) and Jack Stewart (Moorestown, N.J.) in Colorado Springs.
"Once I figured out which schools were good for engineering, it was pretty clear that Air Force was at the top of the list," Senft said. "It's a good spot with a competitive program and I felt that a leadership role would be best for my future. I wanted a school that could challenge me academically and that would force me to be a better leader on and off the field."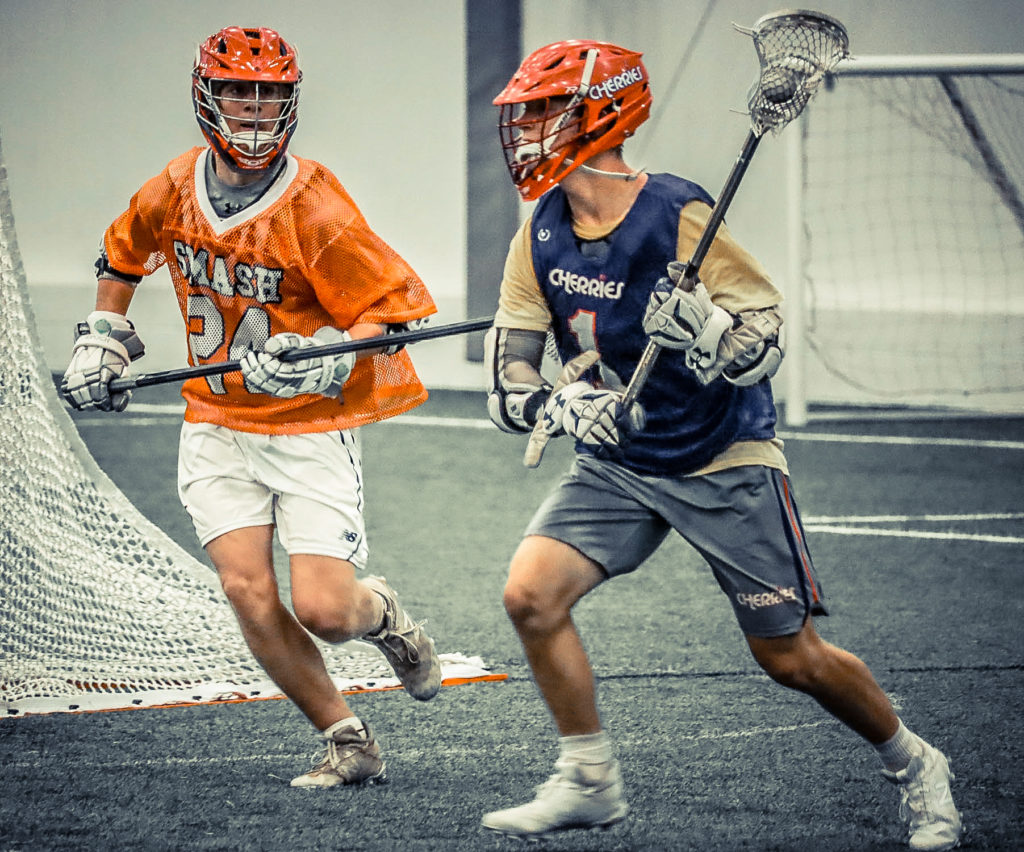 Flying to The Falcons
A quiet lefty cover man who makes his bones off of good footwork, quickness and speed to stay in attackmen's hip pockets, Senft has been a lifelong member of the Smash. He's been on the team since second grade and has been through it all with the squad, and he credited that with playing a major role in his development.
"Constantly working and practicing all the time with these guys gave me a good foundation," Senft said. "When you're going up against guys like Joey (Spallina) and Brock in practice, it's a real confidence booster when you get to a game and you're taking the ball away. Since he's been a constant the entire time, coach Sal (LoCascio) has probably had the most impact on me. It helps that he was a (Hall of Fame) goalie. He has a good defensive background, which gave us the right direction."
He also knew that with everything going the way it did this summer, he had to take advantage of every opportunity sent his way with the best team in the country.
"It was disheartening when I found out a lot of the events got cancelled, but I realized that when there were events, I had to take advantage of the opportunities to show myself and get seen by coaches."
A Perfect Fit
To hear LoCascio say it, the Falcons are getting a perfect fit both on and off the field. Senft is the type that fits in seamlessly into a team's defensive system and he makes a ton of under-the-radar plays.
"Dominic is a tough lefty hammer on the back end who plays a physical style to go with his good footwork," LoCascio said. "It's been an absolute pleasure watching him develop in nearly a decade on Smash, and it's surreal to watch a kid that you've coached for so long end up at an unbelievable place like Air Force. He has always bought in to everything and been a massive part of Smash's success over the years. It's awesome to see him follow his family's lineage in the military and I have no doubt that he's going to do great things as a Falcon."
There's no doubt that it was the right mix for both Senft and Air Force.
"I think that Air Force was the best fit of any school that I could have gotten into," Senft said. "I really saw no better fit."
Army, Navy and now Air Force. The Senft family continues to check off the military boxes.
Team 91 '22 Smash Commitments
(Click here for all commitments)
Brock Behrman, attack, Niskayuna – Notre Dame (Commitment story)
Dominic Senft, defense, Chaminade – Air Force