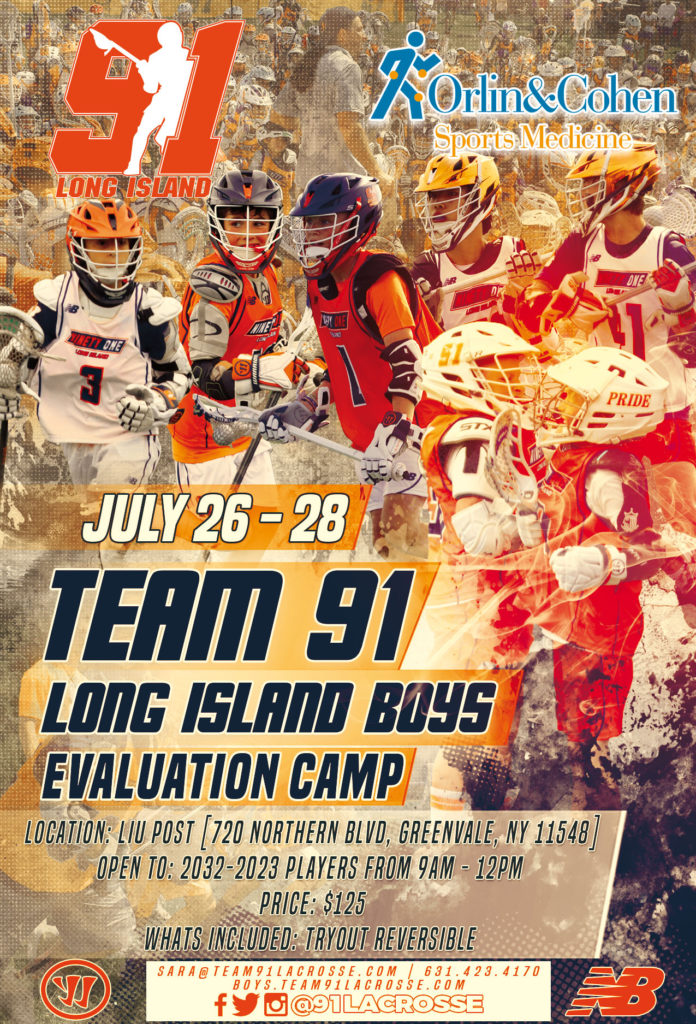 Follow Team 91 on Instagram, Twitter and Facebook.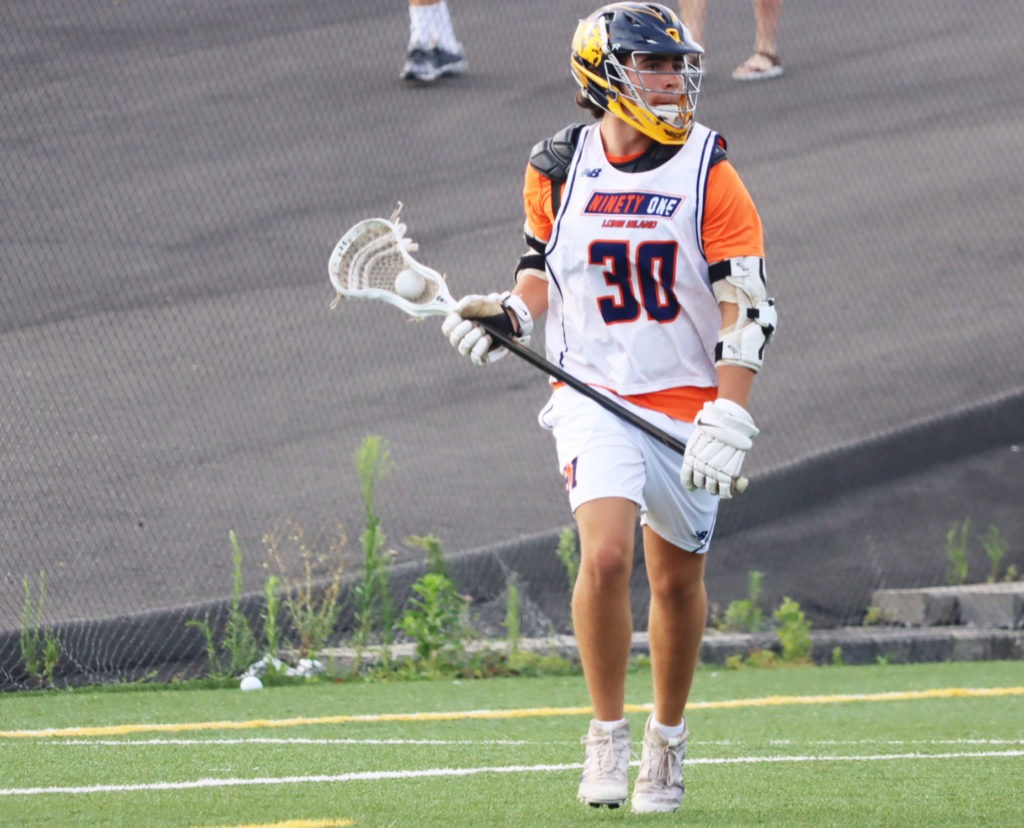 Ryan McCarthy has been keeping defenses off-balance throughout his entire senior year.
The Team 91 2021 Ambush's stat line is split almost right down the middle with goals and assists, a nod to his ability to impact the game and attack defenses in so many ways.
Wednesday, the Siena commit was back at it again. This time, he put up a pair of goals and set up another to lead Northport to a 10-9 win over Sachem North. McCarthy has been a constant scoring presence for Northport, and he's up to 26 goals and 23 assists.
'21 Ambush Andrew Tittmann (Nassau) stopped four shots to secure the win and '21 Casey Fortunato (Geneseo) tossed out an assist.
'21 Blaze Matt Keegan (Binghamton) scored three times to eclipse the 40-goal plateau for the season for Sachem North. He also doled out three assists, while '22 Smash Alex Pfeiffer (Albany) pocketed a hat trick and an assist.
'21 Blaze Chris Simonton (Providence) pocketed a pair of goals and '23 Bandits Nik Barbero set up a pair of goals as the Patriots fended off Huntington in a battle of two of Suffolk I's finest.
'24 Wolfpack Luke Breslin fired home four goals and added an assist for Commack.
'21 Ambush Anthony Senecal paired a goal with an assist for Pat-Med.
'21 Johnny Schwarz (North Carolina) led a Wildcat blowout with a goal and an assist, '21 Blaze defenseman Jake Wilson (Duke) set up a goal and '21 Blaze Robbie Troyano stopped nine shots for SWR.
'21 Blaze Danny Caddigan (Cornell) snapped home five goals to lead the Bulls' win.
'21 Ambush Jack Neiland supplied a pair of assists as Whitman cruised.
'21 Blaze Chris Cappelmann (Cornell) led Smithtown East with four goals and '22 Smash Marcus Wertheim (Brown) added three of his own.
'21 Ambush Sam Rothman (Cortland) fired home a hat trick for Hills East.