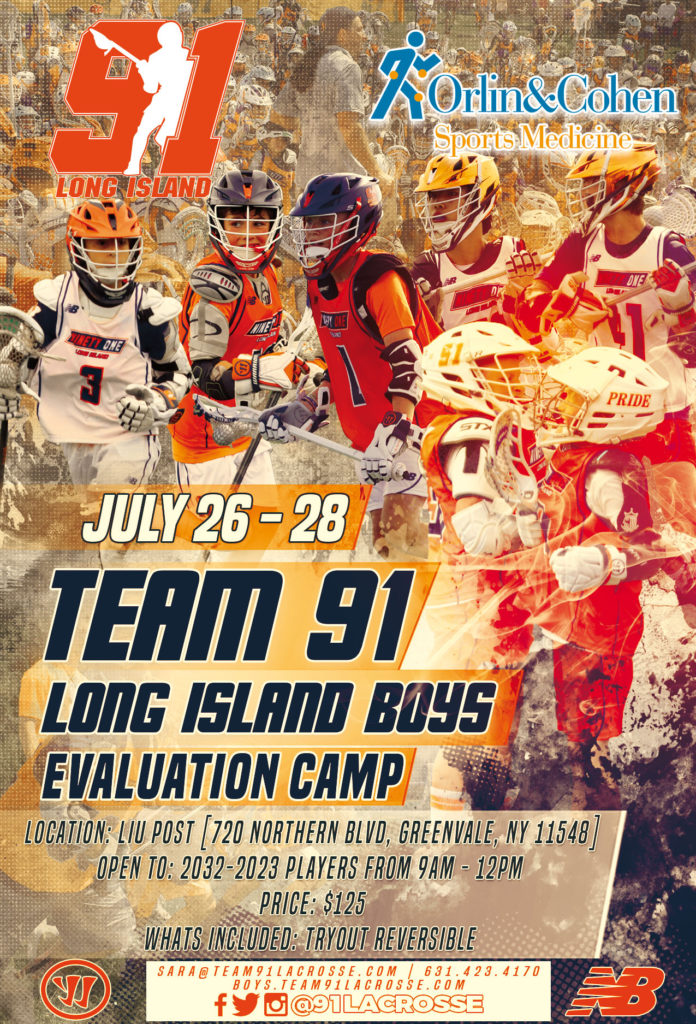 Follow Team 91 on Instagram, Twitter and Facebook.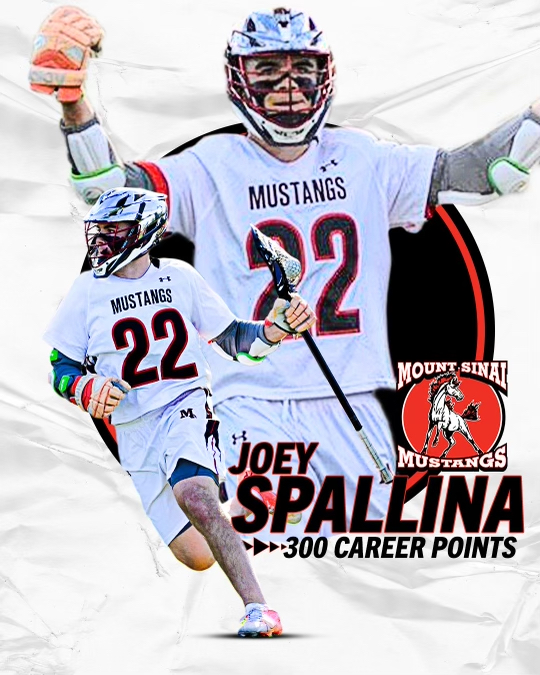 It's rare to find a high school player with 300 career points. It's even more rare to find a player with 300 career points midway through his junior year after his sophomore year was taken away.
Joey Spallina still isn't like everyone else, though. The Team 91 2022 Smash standout was up to his old tricks again Tuesday, setting up five goals and scoring once to lead Mount Sinai to a 15-1 romp of Eastport-South Manor.
Spallina came into the game with 81 points this year, needing four points to eclipse the 300-point mark for his career after posting 84 points as an eighth grader and 131 as a freshman. His day pushed his season totals to 29 goals and a ridiculous 58 assists for a Long Island-best 87 points… and counting.
"The biggest thing to me is how important my teammates are to hitting these milestones," Spallina said. "It would be impossible to do this without them finishing off passes or setting me up for goals. We're also just focused on winning the LIC. Losing two years ago was really tough and it's driven us this year. Individual stats are nice, but team championships are what it's all about."
'23 Warriors Cole Marsala dished out three assists and scored once for the Mustangs. '24 Wolfpack Lucas LaForge buried four goals and '23 Jake Spallina handed out a career-high three assists. '22 Smash James Carretta (Georgetown) and '22 Smash Gavin Takacs (Stony Brook) scored once.
'23 Bandits LSM Brett Spallina tossed out an assist for his first career point and '22 Smash defenseman Mikey Trepeta (Johns Hopkins) also handed out a dime. '23 Warriors Brayden Wilcken stopped five shots in split duty.
It's been a long road back from injury for '21 Blaze Tyler Schwarz (North Carolina), and the super-talented pole highlighted his recent return with his first goal of the season in the Wildcats' romp.
'21 Blaze Johnny Schwarz (North Carolina) led the SWR offense with three goals and two helpers.
'23 Warriors PJ Shanahan fired home his first career hat trick – and added one more and an assist for good measure – and '22 Smash Jameson Smith (Johns Hopkins) netted a hat trick and an assist as the Phantoms cruised.
'22 Smash Gavin Locascio (UMass) paired a goal with an assist and '24 Wolfpack Danny Aiello ripped home his first career goal. '24 Wolfpack Maclin Keyser also scored once, while '23 Bandits Eric Grahn denied four shots in split duty.
'23 Warriors Ronan Fitzpatrick ripped home four goals to hit the 40-goal plateau for the season.
'21 Mason Oak (Quinnipiac) denied seven shots sent his way to lead Comsewogue.
'22 Smash Anthony Mollica (Hofstra) scored once for the Chiefs.
'25 Shock Matt Triolo scored Glenn's lone marker.