Follow Team 91 on Instagram, Twitter and Facebook.
Long Island has produced some incredible athletes in the past decade and, to nobody's surprise, many of the very best are Team 91 alums.
Newsday recently published its list of the top 100 Long Island high school boys' athletes of the 2010s, and six Team 91 products landed spots on the list, with two players from the 2017, 2019 Orange and 2020 Crush teams securing slots. '17 alums midfielder Jack Coan (Sayville/Wisconsin football) and attackman Ian Laviano (Cold Spring Harbor/Virginia) have started at quarterback in a Rose Bowl game and won a national championship, respectively, in their collegiate careers, and there's plenty more to come from the younger players as they hit the college level.
Jimmy Mulé's '19 Orange team saw two-sport standout LSM Greg Campisi (St. Anthony's/Harvard) and attackman Christian Mulé (Half Hollow Hills West/Lehigh) pick up spots on the list, while Joe Spallina's '20 Crush team is represented by standout attackmen Brennan O'Neill (St. Anthony's/Duke) and Xavier Arline (Shoreham-Wading River), the latter of whom has been a two-sport dynamo for the Wildcats, shining as a dual-threat quarterback in the fall.
"It's incredible to see how these six guys were able to cement their place on a list of Long Island's elite athletes from the past decade," said Mulé, who also coached the '17 team. "They've all been dominant lacrosse players, but it's also cool to see some of them be acknowledged for their work in other sports. It's a testament to their hard work and dedication that they were recognized as being the best of the best."
Here's what Newsday had to say about all six players. CLICK HERE to see the full story.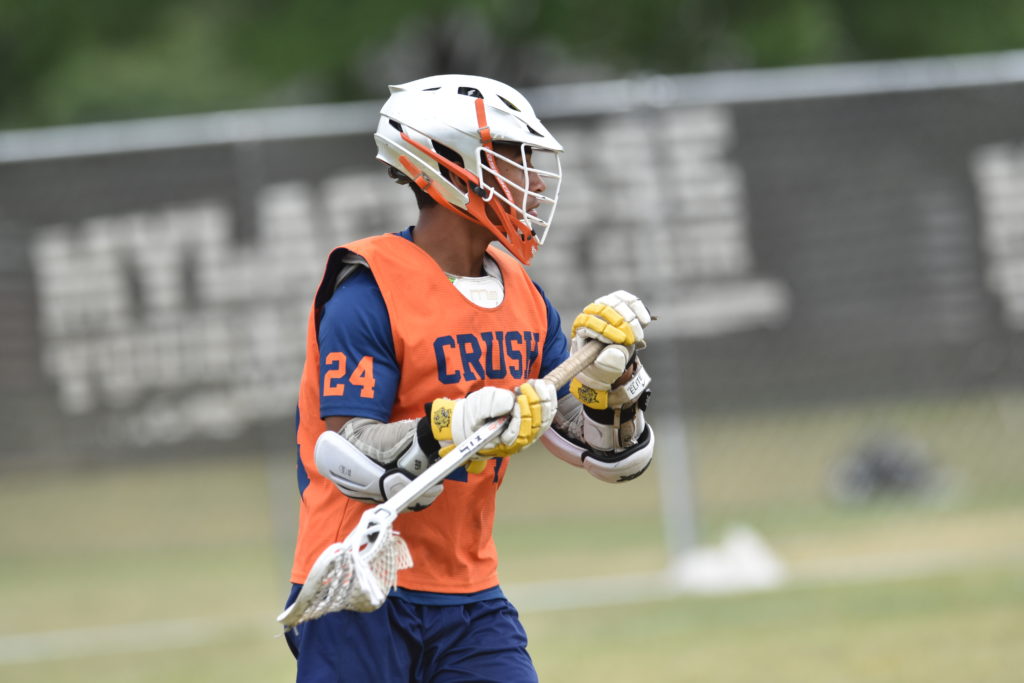 Xavier Arline, '20 Crush, attack/quarterback, Shoreham-Wading River
The Hansen Award finalist led the Wildcats to the Long Island Class IV title as a dual threat from the quarterback position in 2019. He rushed for 2,319 yards and 41 touchdowns on 229 carries for an average of 10 yards per carry. He also passed for 11 scores and 1,237 yards, completing 58 percent of his passes. Most teams did not dare throw his way – and when they did, he had three interceptions. His lacrosse career also is exceptional in that he is a two-time All-Long Island second team selection before his senior season. The unstoppable Arline totaled 110 goals and 109 assists in his sophomore and junior years.
Greg Campisi, '19 Orange, LSM/quarterback, St. Anthony's / Harvard
He was a Newsday All-Long Island selection for the Friars in football and boys lacrosse. In lacrosse, he was a dominant two-way player and captain who was comfortable on either side of the field, pushing the ball in transition and shutting down opposing offenses. In football, the quarterback earned the Joe Riverso AAA Co-Offensive Player of the Year in the CHSFL for 2018, totaling 3,231 yards and 37 TDs as St. Anthony's won the regular-season title. He currently is playing lacrosse at Harvard.
Jack Coan, '17, midfielder/quarterback, Sayville / Wisconsin
Coan was a three-time Newsday All-Long Island selection from 2014-2016. His resume improved every year. As a sophomore, he passed for 3,431 yards and 40 touchdowns, including a 315-yard performance in the LI Class III title game. As a junior, Coan passed for 2,499 yards and 36 TDs and rushed for 1,275 yards and 17 scores. He had an historic LI Class III championship game with 227 yards rushing and 294 passing in a 59-15 win over Plainedge. As a senior, he passed for 2,162 yards and 33 TDS to earn the coveted Hansen Award as Suffolk's top player and the Esiason Award given to Suffolk's top quarterback. His career numbers; 9,787 yards passing, 128 TD passes and 2,551 yards rushing and 23 scores. He was Wisconsin's starting quarterback in 2019, helping to lead the Badgers to a Rose Bowl appearance.
Ian Laviano, '17, attack, Cold Spring Harbor / Virginia
The 2017 Newsday Player of the Year led Nassau in points (107) and goals (68) as a senior and was a part of three straight state championship teams. The two-time All-Long Island selection won a national championship last year at Virginia.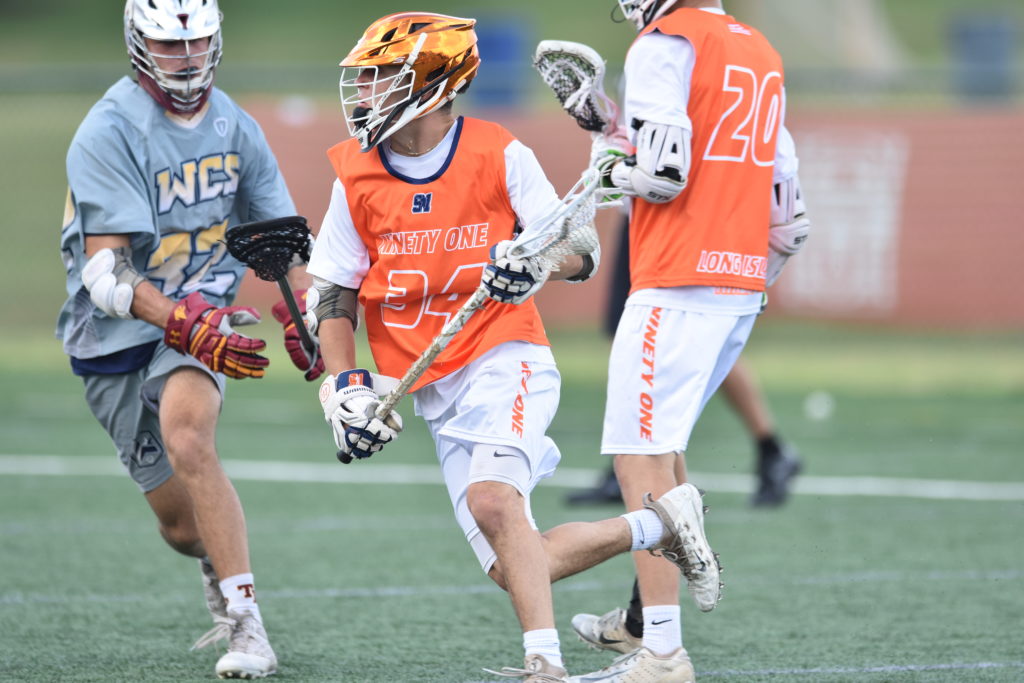 Christian Mulé, '19 Orange, Half Hollow Hills West / Lehigh 
Finished with over 100 points for two straight seasons, tallying 56 goals and 46 assists as a senior. Scored six goals vs. Huntington and Bellport in his senior year. A crafty scorer, he was able to dodge defenders with ease and find the open man on the field. He currently is playing for Lehigh.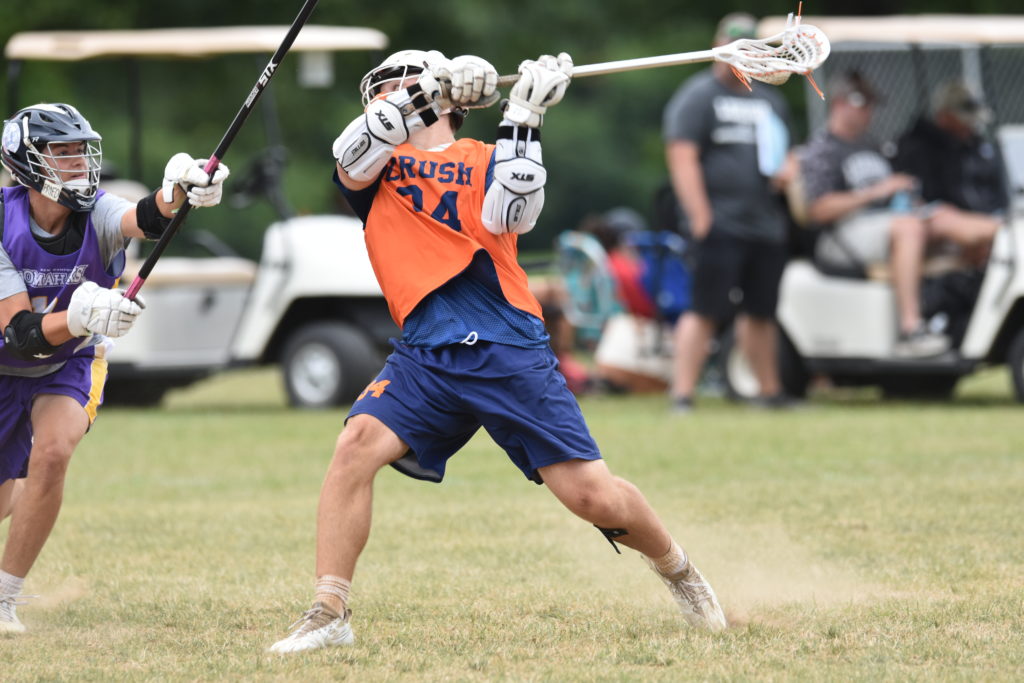 Brennan O'Neill, '20 Crush, St. Anthony's / Duke 
A two-time All-Long Island selection who still has his senior season to play, the attack had 56 goals and 16 assists last year as Newsday's Player of the Year. He had 64 goals and 34 assists as a sophomore and is committed to Duke.