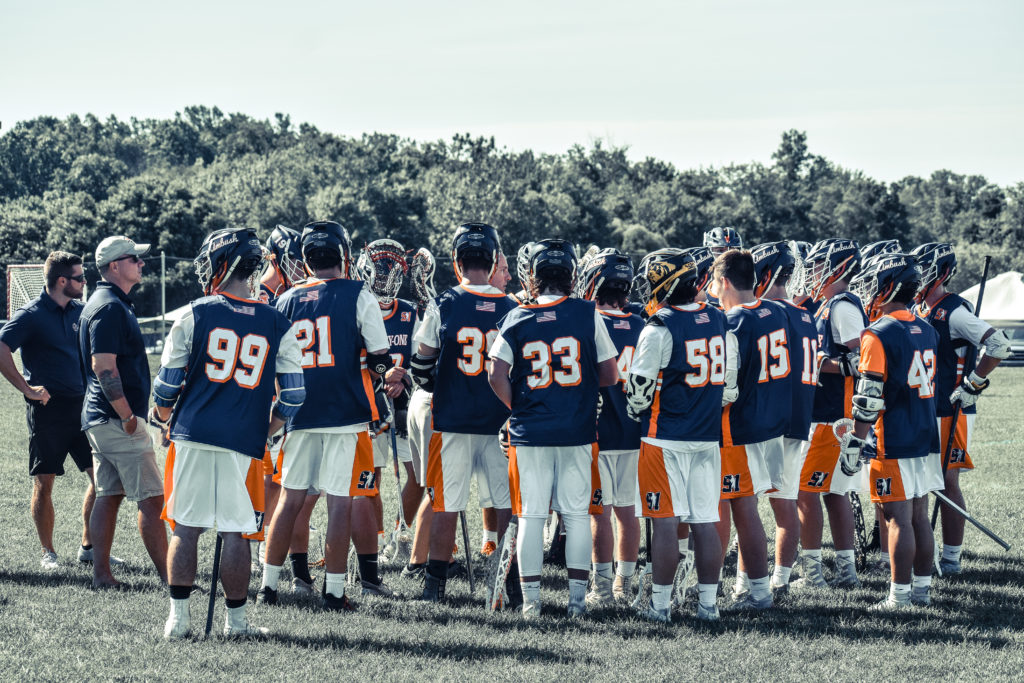 Follow Team 91 on Instagram, Twitter and Facebook. For more information on the Team 91 2021 Ambush players, email Brendan Chamberlain. 
Sept. 1 is here, and it's time for the class of 2021 to ball out.
Today is the first day that non-service academy Division I schools can reach out to prospects in the 2021 class, and Doug Schanars' group figures to be in high demand after performing well against a grueling summer schedule.
Sept. 1 will be here before you know it, and it'll be the class of 2021's time to shine.
With that in mind, here's a breakdown of every player and what they bring to the table.
1 Wesley Ralph, goalie, Harborfields
Ralph has terrific reflexes and uses them to come up with big saves. He does a good of orchestrating the defense and making sure that everyone's in the right place, and he does a great job in the clearing game.
2 Anthony Senecal, midfield, Patchogue-Medford
Senecal rang up 25 goals this spring, using his lightning speed and hard shot to fill the back of the net. He also does well on the defensive end with his speed and toughness.
4 Cole Sullivan, attack, Harborfields
Sullivan is a smart attackman who does a very nice job in the riding game, and when he has the ball in his stick, you'd better get someone out on his hands, or it's going to be a problem for you.
6 Sam Rothman, attack, Half Hollow Hills East – Highlights
A lefty attackman and a smart feeder, Rothman has a nose for the net and the dodging ability to consistently get there. If you sag off of him, he can beat you with a hard, well-placed shot, and he put together a 15-goal, 14-assist sophomore year.
7 Trey Berry, attack, Chaminade
A lefty attackman, Berry relies heavily on his quickness and speed to make plays, and he has the vision and lacrosse IQ to thrive as a feeder.
11 James Stafford, midfield, Chaminade
Stafford embodies what a midfielder is all about with his ability to do a little bit of everything.
12 Gavin Lacy, defense, North Shore – Highlights
Lacy is a tough, gritty defenseman who uses his lacrosse IQ and stick work to work his way out of tight spots. He loves to mix it up physically, too.
15 Elijah Faltz, midfield, Half Hollow Hills East –
The toughest midfielder on the team, Faltz is also a hockey player, and that's evident on the field. He's strong and aggressive, and he loves competing for ground balls.
18 Logan Schanars, defense, Half Hollow Hills East
A tall, strong defenseman who started on the back end as a sophomore, Schanars brings a combination of finesse and brawn to the table. He's got the mentality and willingness to cover anyone, and he also has the stick skills to scoop up ground balls in traffic and he moves well in transition.
19 Danny Zabbia, attack, Half Hollow Hills West – Highlights
"Danny has the hardest shot that I've ever seen," Schanars said. "He's at his best in catch-and-shoot and he can absolutely rifle the ball."
A physically imposing attackman, Zabbia popped 33 goals this spring for Hills West. He's creative in looking for his own shot, but he's really at his best with time and room to unleash his triple-digit miles-per-hour shot.
21 Andrew Sumner, LSM/defense, Patchogue-Medford – Highlights
A good on-ball defender, Sumner makes an impact wherever he is, whether it's taking on midfielders at LSM or attackmen down low.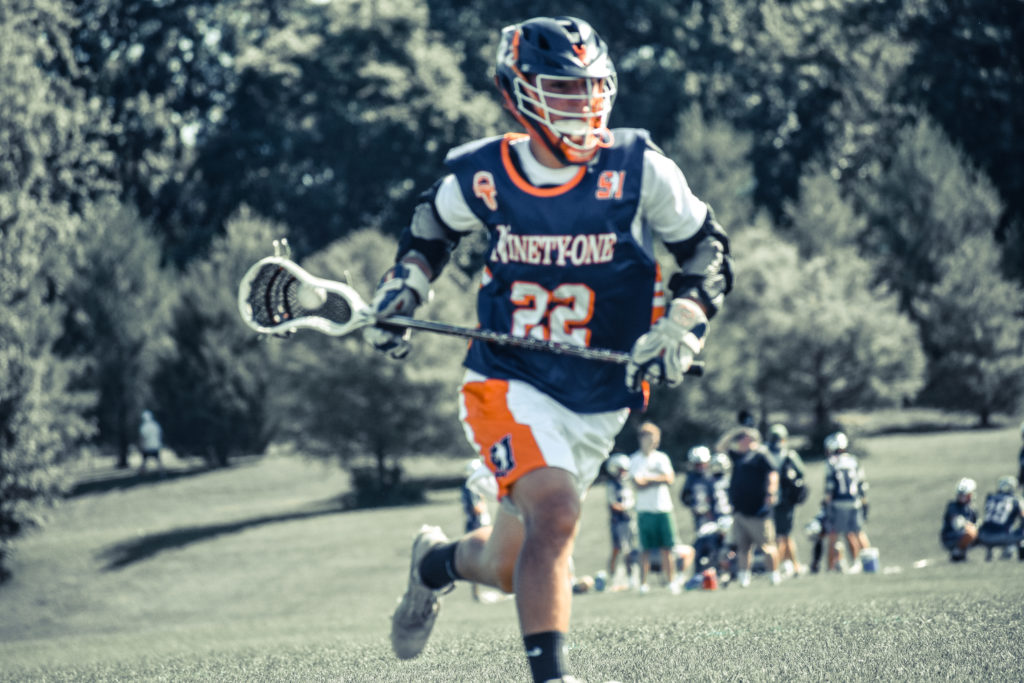 22 Joe Giambald, midfield, East Meadow
An absolute workhorse, you're never getting anything less than 100 percent from Giambald. He's coming off of a 15-goal, 24-point sophomore campaign, and he has a great shot on the run and can grab ground balls with ease.
23 Aidan Bonn, defense, Huntington
An intelligent defenseman who serves as the quarterback of the defense, Bonn knows where to be at the right time, and he's also an asset in the clearing game with the ball in his stick.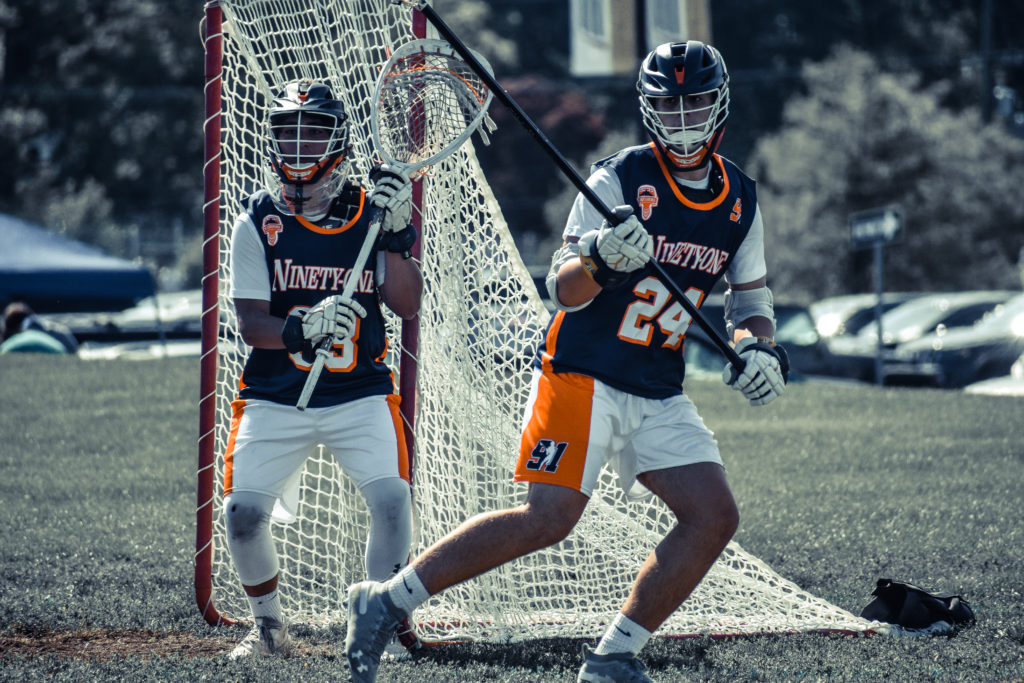 24 Conner Gallagher, defense, Northport – Highlights
Gallagher brings an aggressive disposition to the back end to go with toughness and plenty of speed.
26 Jack Neiland, midfield, Whitman
A quick, explosive midfielder who buzzes around the field, Neiland brings a high-energy type of game to the team, and you can count on him to finish plays hard.
27 Casey Fortunato, midfield, Northport
Fortunato is at ease commanding the team out of the midfield, where he combines his knowledge of the game and high lacrosse IQ with excellent feeding ability and strong finishing skills.
33 Andrew Tittmann, goalie, Northport
Tittmann is always in control of the defense, confidently barking out commands, and he finds a way to come up with saves that he has no business stopping. His outlet passes are a plus, and he uses his quickness and speed to take shots away.
39 Lexander Goring, defense, Mineola
Find a scrum, and there's a good chance that Goring is in the middle of it. An aggressive defenseman who prides himself on his physicality, Goring is always getting involved.
42 Emilio Ramirez, midfield, Holy Trinity Diocese
There aren't many situations that Ramirez can't thrive in. He plays offense and defense, including man-down defense, and he uses his toughness and grit to get the job done.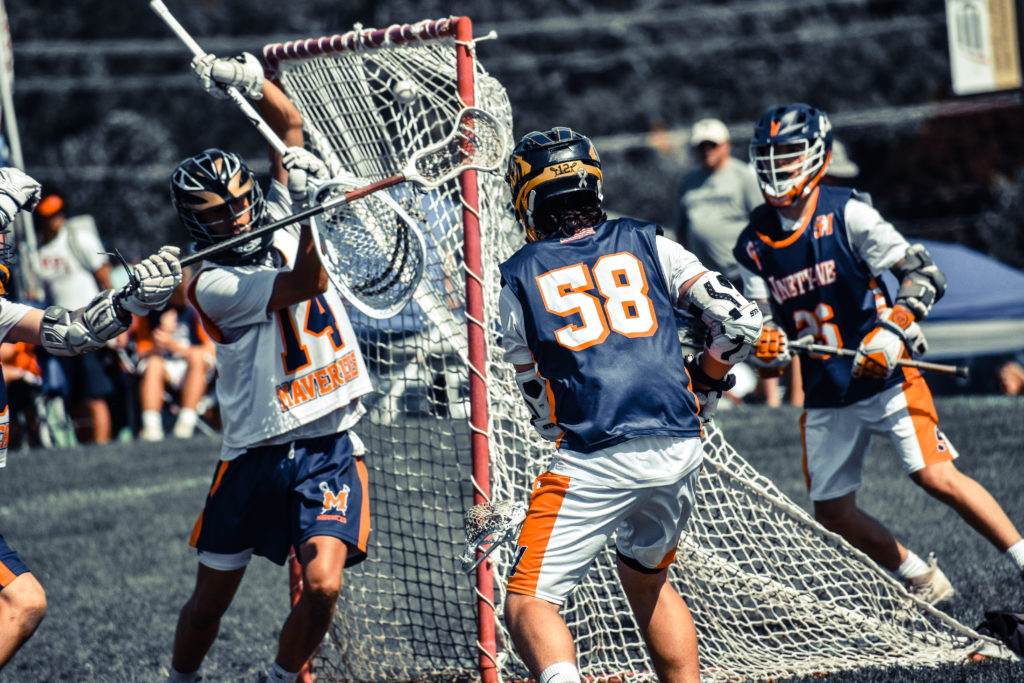 58 Ryan McCarthy, attack, Northport
McCarthy is coming off of a strong sophomore year for Northport, one in which he doled out 22 assists and pocketed 12 goals, including a goal and two assists in an April upset of Ward Melville.
"Ryan is extremely intelligent at X and he sees the field incredibly well," Schanars said. "He had a great year for Northport and he's carried that confidence over to summer ball. He makes the extra pass when it's there, but he can also get open and score."
62 Deven Rauss, LSM, Ward Melville
Rauss is tailor-made for the LSM position, combining athleticism with outstanding stick skills and the hustle to get to every ground ball.
88 William Goring, defense, Mineola
A very aggressive defenseman who's not shy about taking chances, Goring thrives when he can be physical and push attackmen around.
Thomas Kenny, faceoff midfield, Half Hollow Hills West 
A game changer at the faceoff X, Kenny wins to himself quite a bit, using his good stick and quick hands to get out and start transition, and he'll more often than not make the right decision with the ball in his stick.