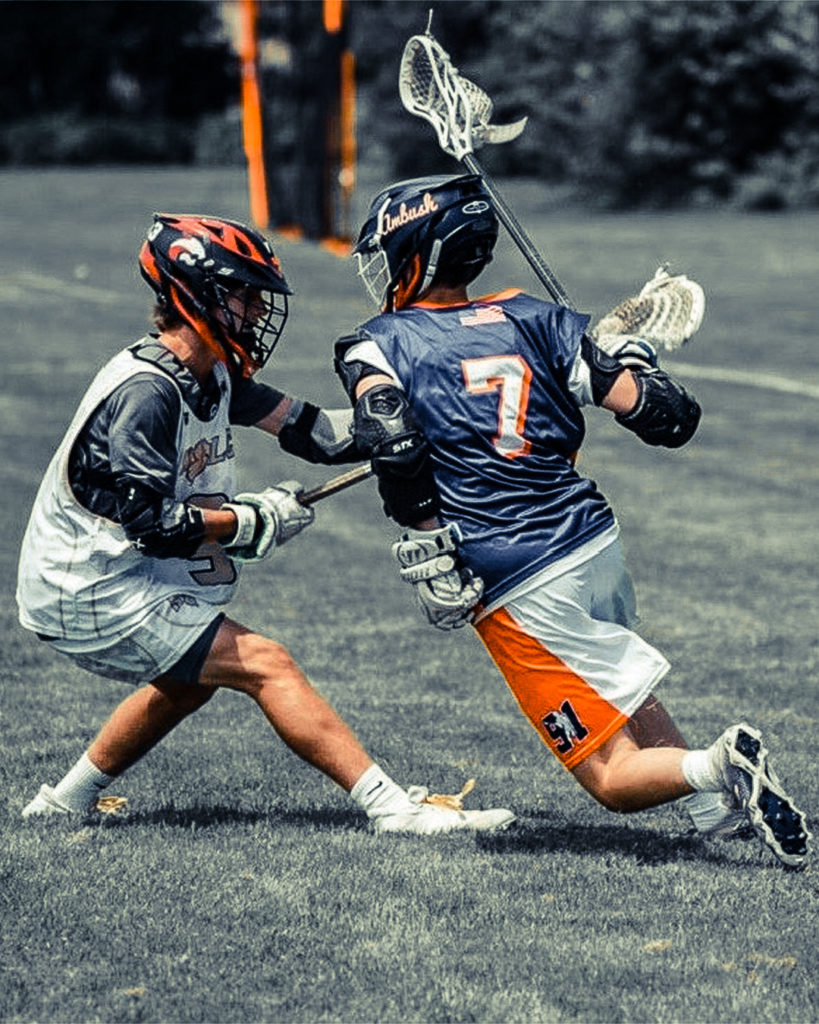 Follow Team 91 on Instagram, Twitter and Facebook.
Trey Berry's recruitment to Rensselaer Polytechnic Institute started at perhaps the most unique time possible.
The Team 91 Ambush and Chaminade 2021 lefty attackman (highlights) was piecing together his list of potential future schools during the start of the coronavirus pandemic when, to his surprise, the RPI coaching staff reached out to him to gauge his interest.
"I already knew about them and liked the school, but they hadn't shown interest yet," Berry said. "They said they'd watched me in person before, but they hadn't reached out. It was definitely awesome when I was sitting at home and got the text from them."
Once the Engineers did, they vaulted to the top of Berry's list in a hurry, and it wasn't long before Berry set up a FaceTime call with the coaching staff. While it was strange to have to bypass the traditional on-campus visit with the staff and players, Berry had an idea right away that RPI might be the place for him. After the call, he and his family visited the campus without the staff present, which confirmed that it was a school that checked off a lot of boxes for him.
So much so that once he got an offer to be on the team, Berry opted to take it, becoming the first player in Team 91 history to choose the Engineers. He's the fourth '21 Ambush player to commit and the 17th overall Team 91 '21 to commit.
"I just think it's a perfect balance of great academics and really competitive lacrosse," Berry said. "It's the perfect fit for me. I visited the school with my family and it was just beautiful and amazing. My family goes to Lake George every summer – we have a boat there – and that's only about 45 minutes away. It's a beautiful area."
The Engineers are getting a shifty lefty with a knack for finishing around the cage, but can also thread the needle with some pinpoint passes. Berry uses his speed to put stress on defenses and will take a hit to make a play, too. He came over to Team 91 in sixth grade, and while it took him a little while to realize that he could play at the next level, his hard work and a growth spurt helped place him on college radars.
"In the summer going into 10th grade, I grew five inches or so," Berry said. "I wasn't playing as much as I wanted to, but I thought that if I kept working hard, I could get to where I wanted to be. My time with Ambush has been awesome. I've had so much fun and I love the camaraderie on the team, and we're always competing against really good teams."
Berry plans on majoring in either pre-law or business, possible career paths that have been forged by some of his favorite classes, including an early introduction to Latin, a Bloomberg business course and a liking to U.S. history.
"The academics at RPI are great and they have both programs there, which is cool, so I can decide what I want to do as I go further," Berry said. "I liked the Bloomberg business course because it's been taught by retired Wall Street people. I also love the whole scope of history and seeing how different wars and Presidents have helped shape the country to what it is today."
"I'm happy for Trey and his family as he sought out a program that fits his academic and athletic needs, and he found a great match at RPI," Dynamic Sports Recruiting Coordinator Brendan Chamberlain said. "He worked extremely hard on and off the field to put himself in this situation, and we're excited to see what he can do as an Engineer."
At RPI, Berry will have a chance to make his own kind of history.