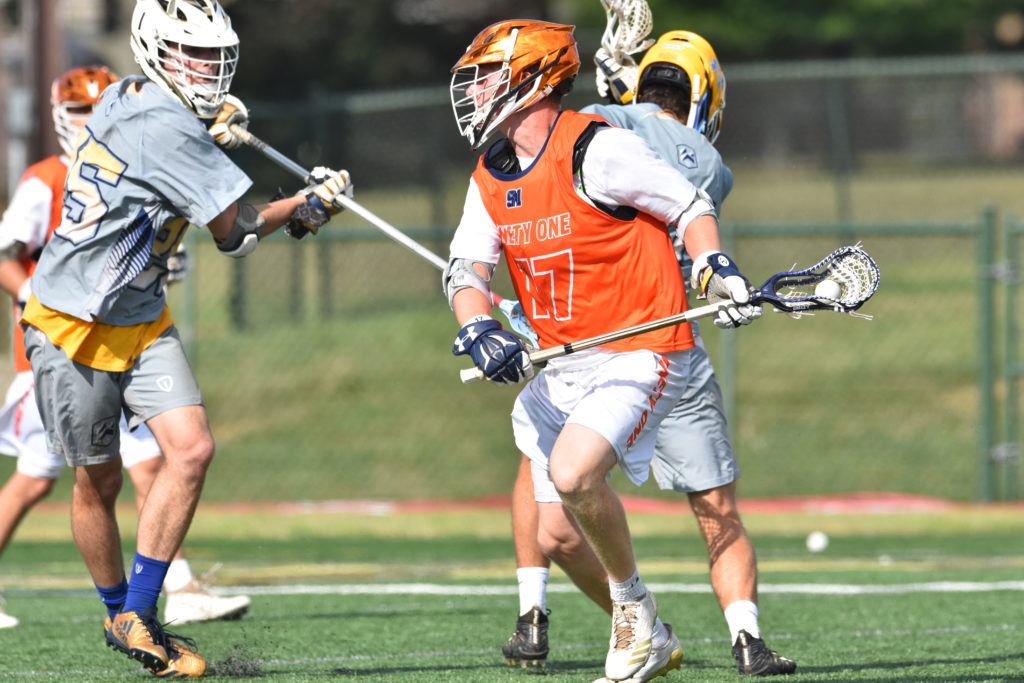 Follow Team 91 on Instagram, Twitter and Facebook. 
There's a laundry list of championships and deep tournament runs if you need to check Team 91 2019 Orange's credentials as a team.
Inside Lacrosse's latest class of 2019 top 100 list lends a ton of credence to the team's individual talent, too. Led by a quartet of five-star recruits, including the No. 2 overall player in the class, Kenny Brower (Massapequa/Duke), the '19 Orange team placed 10 players on the list.
Brower is the headliner at No. 2 despite missing most of the spring and all summer due to a knee injury. When he's healthy, the lefty has the size, footwork, aggressiveness and stickwork to be the total package and a future No. 1 defenseman for the Blue Devils.
"Despite him missing all that time, we wanted to illustrate that he's far and away the best defenseman in the class," IL Director of Recruiting & HS Content Ty Xanders said.
Brower's Massapequa teammate, faceoff midfielder Angelo Petrakis, checks in at No. 10 in the country. An All-American this spring after winning more than 80 percent of his faceoffs, the Cornell-bound Petrakis was a force on the club circuit all summer, routinely handling other well-known faceoff guys.
Brower's future Duke teammates Connor Drake (Salisbury, Conn.) and Jake Caputo (Middle Creek, N.C.) close out the Team 91 group of five-stars at Nos. 17 and 19, respectively. Drake brings versatility to the table and is a dangerous all-around offensive threat, while Caputo does a little bit of everything and can leave a defender's ankles in a pretzel off the dodge.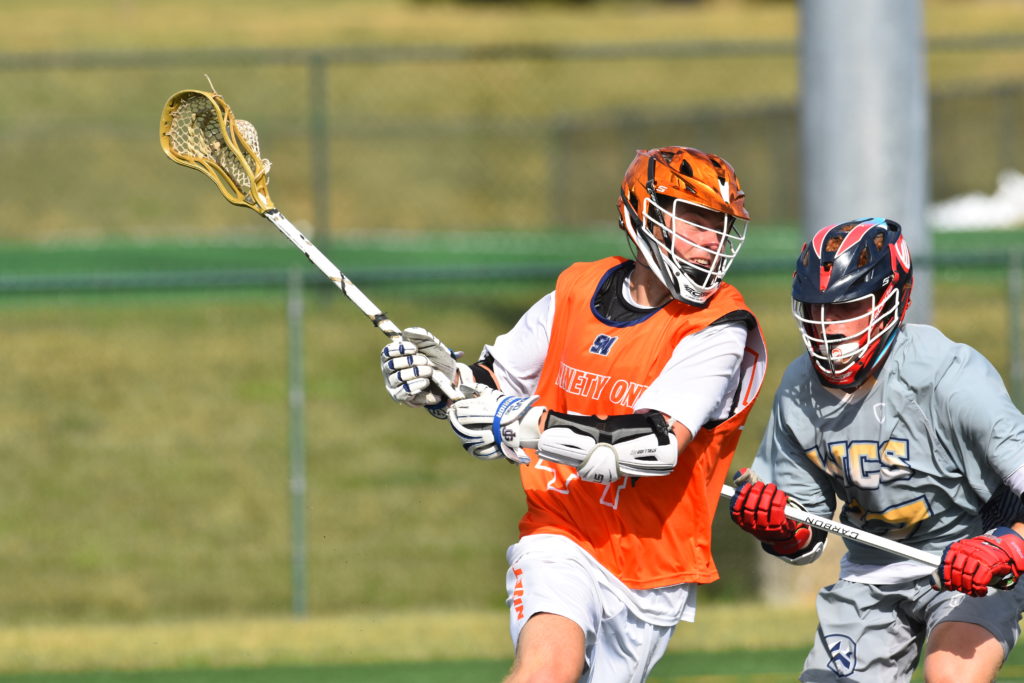 The Lehigh-bound tandem of John Sidorski (East Islip) and Justin Tiernan (John Glenn) slot in at Nos. 33 and 48, respectively, after a summer where they played both attack and midfield for a depleted Orange team. Despite that, both thrived and should give the Mountain Hawks an outstanding 1-2 punch.
LSM Greg Campisi (St. Anthony's/Harvard) is at No. 50, attackman Christian Mule (Half Hollow Hills West/Duke), defenseman Michael Alexander (West Islip/Yale) and defenseman Frankie Ciniglio (Ward Melville/Cornell) end the group at Nos. 50, 57, 71 and 94, respectively. Campisi is a vacuum on ground balls who thrives on the faceoff wings and can shut down an opposing midfielder. Mule is a jack-of-all-trades attackman who scores and feeds, but is also excellent on the ride. Alexander is a rangy defenseman with good size who also thrives off the ball. Ciniglio is a tough, in-your-face defenseman who can take an attackman completely out of the game.