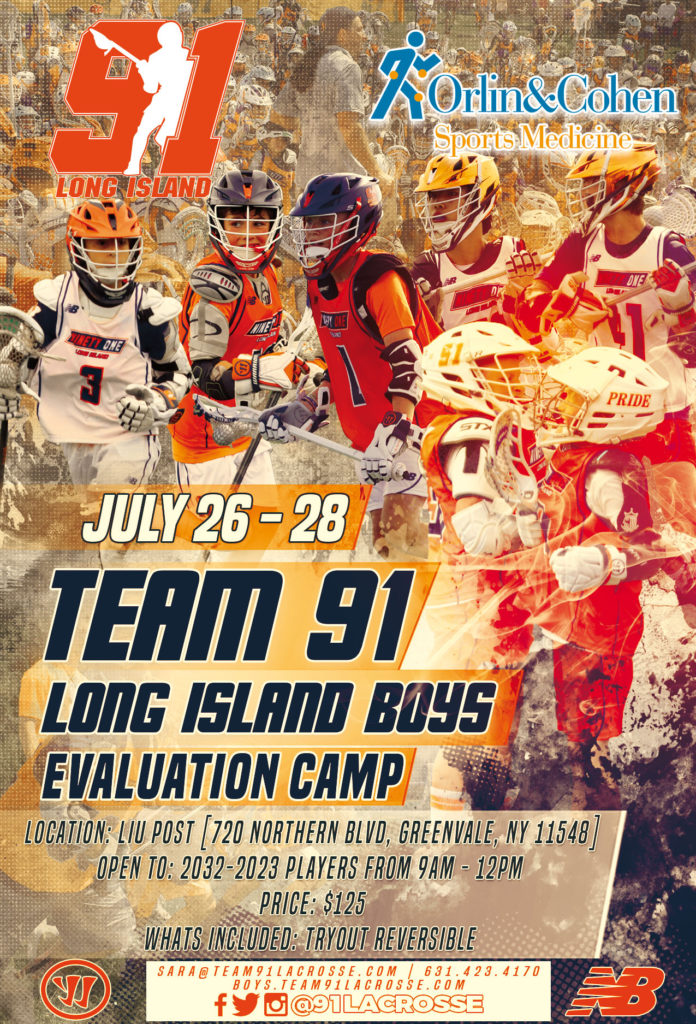 Follow Team 91 on Instagram, Twitter and Facebook.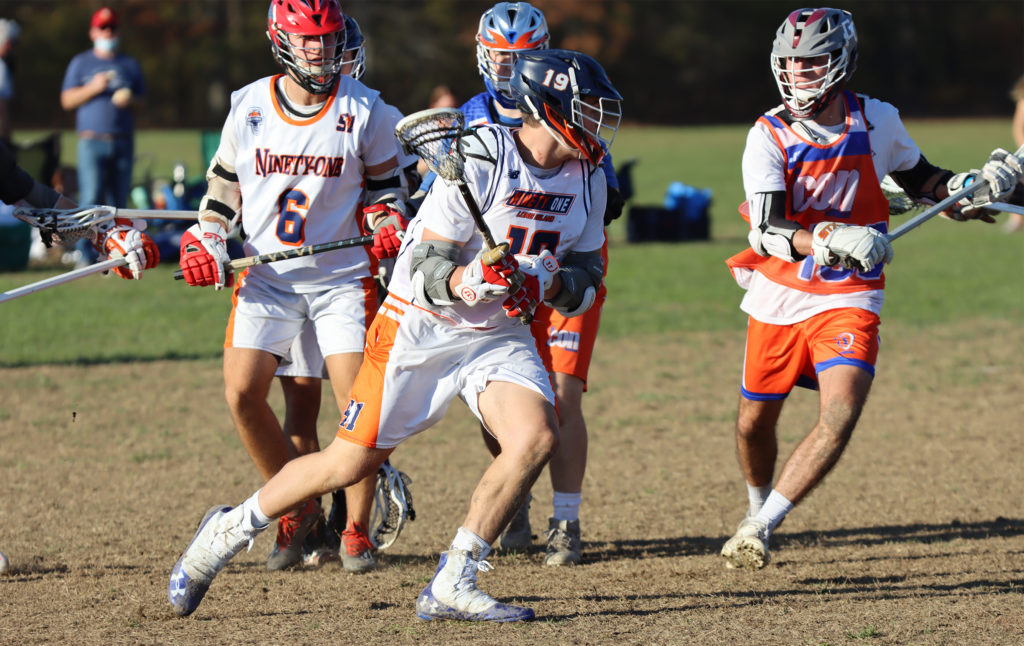 Danny Zabbia scored early and often, and the Team 91 2021 Ambush sniper never stopped for Half Hollow Hills West.
Zabbia poured home seven goals – his second game this year with at least seven tallies – and added an assist as Hills West knocked off Glenn, 17-11, on Friday.
Zabbia also got a ton of help from his youngest teammates. '25 Shock Anthony Raio popped off for a career-best five goals and seven points and fellow '25 Shock Sal Santoro denied 14 shots sent his way.
'25 Shock Matt Triolo connected for his first career hat trick for Glenn.
'21 Blaze Johnny Schwarz (North Carolina) led the defending state champs with four goals and an assist and '21 Blaze Robbie Troyano stopped seven shots in the Wildcats' statement win.
'23 Warriors PJ Shanahan led BBP with two goals and two assists. '22 Smash Jameson Smith (Johns Hopkins) added two goals and a helper, '24 Wolfpack Ben Morris chipped in a goal and an assist, '22 Smash Gavin Locascio (UMass) tacked on a goal and '23 Bandits JJ Aiello tossed out an assist. '23 Bandits Eric Grahn made six stops in split duty.
'23 Warriors Ronan Fitzpatrick was out of this world for Sayville, pumping home a career-best eight goals and adding an assist in the blowout win.
'22 Smash Joey Spallina (Syracuse) set up three goals and scored two of his own, '24 Wolfpack Lucas Laforge added two tallies and '22 Smash James Carretta (Georgetown) had a goal and an assist as the Mustangs fended off Harborfields' upset bid.
'22 Smash LSM Dylan Sageder (Syracuse) also tacked on an assist for Sinai.
'21 Blaze Mason Oak (Quinnipiac) stuffed three shots in the win.
'22 Troy Donaghy nearly willed Wantagh to a win with three goals and two assists.
'22 Smash Brady West (Loyola) pocketed a goal and added an assist for the Cyclones.
'23 Warriors LSM Will Levonick tossed out an assist for Rocky Point.