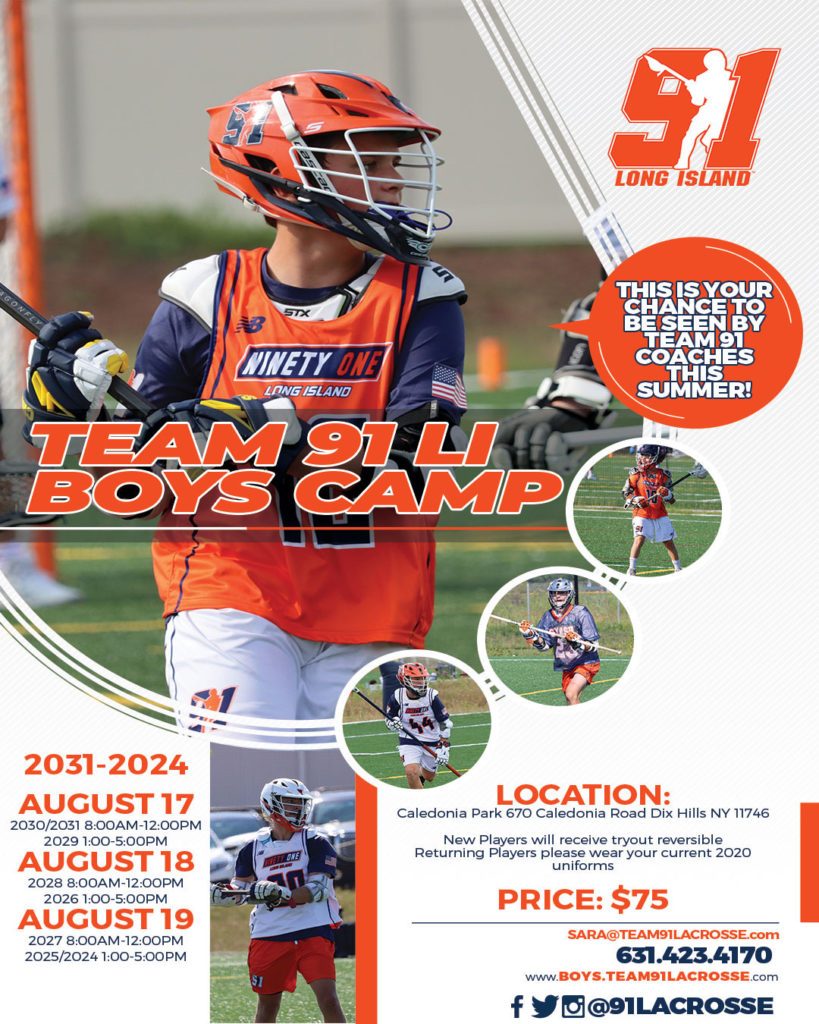 Back at it again with the best club in the country.
Team 91 Boys Evaluation Camp makes its return Aug. 17-19 at Caledonia Park in Dix Hills with players in the 2025 through 2031 graduation years. Players will go through high-intensity drills used by Team 91 coaches in practices with every player getting high-quality reps and live instruction.
"We moved to a camp setting a few years ago in order to maximize every player's experience and development," Team 91 founder Brian Spallina said. "It's not your typical tryout setting, because whether a player makes the team or not, he's still walking away with a great experience where he was able to learn a lot from our outstanding coaching staff. We're fired up to see the best players on Long Island next week."
Players should bring all of their own equipment, water bottle and any necessary snacks as they will not be provided. Every new player will receive a tryout reversible, while returning players should wear their current 2020 uniforms.
Showtime.
Team 91 Boys Evaluation Camp
Caledonia Park
670 Caledonia Road, Dix Hills, N.Y. 11746
CLICK HERE to register
Class of 2024 – Wednesday, Aug. 19 – 1 p.m. to 5 p.m. 
Class of 2025 – Wednesday, Aug. 19 – 1 p.m. to 5 p.m.
Class of 2026 – Tuesday, Aug. 18 – 1 p.m. to 5 p.m.
Class of 2027 – Wednesday, Aug. 19 – 8 a.m. to Noon
Class of 2028 – Tuesday, Aug. 18 – 8 a.m. to Noon
Class of 2029 – Monday, Aug. 17 – 1 p.m. to 5 p.m.
Class of 2030 – Monday, Aug. 17 – 8 a.m. to Noon
Class of 2031 – Monday, Aug. 17 – 8 a.m. to Noon