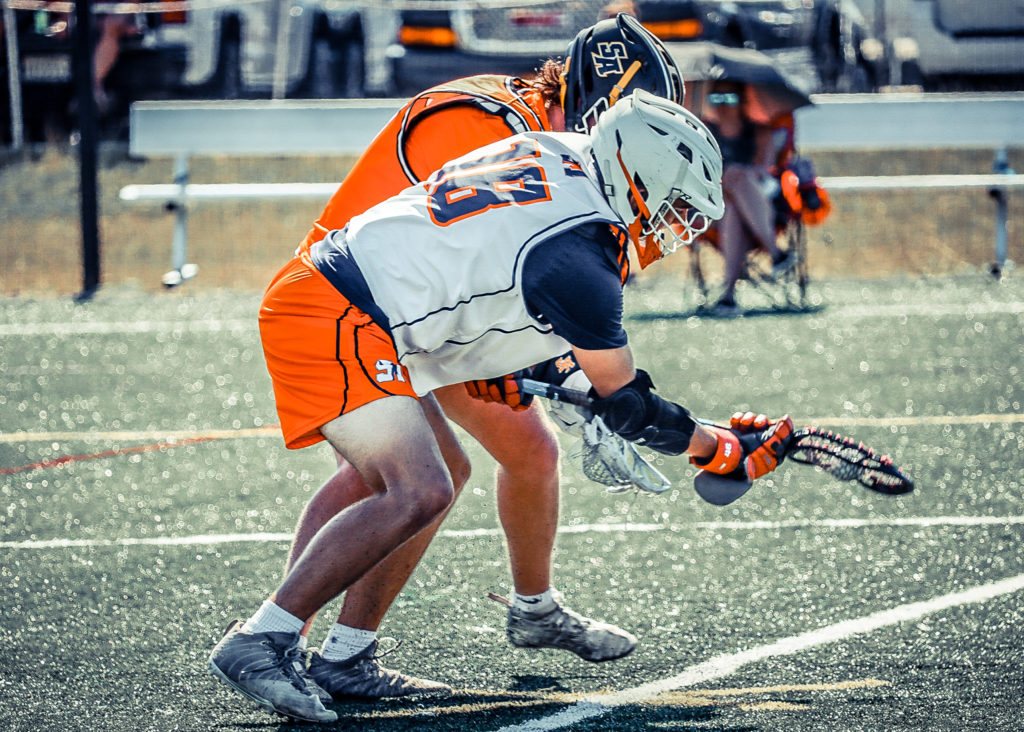 Follow Team 91 on Instagram, Twitter and Facebook.
Chris Cappelmann remembers the day like it was yesterday, even though it's been more than seven years since Cappelmann and Team 91 2021 Blaze took a team trip to MetLife Stadium to watch No. 6 Cornell take on No. 12 Princeton in the teams' regular-season finale.
Premier Lacrosse League standout Rob Pannell, a Smithtown West alum, boosted the Big Red to a 17-11 win that day with a five-goal, four-assist performance, and another Cornell legend and PLL standout, Connor Buczek, snapped home four goals. After the game, Buczek autographed Cappelmann's sign that he brought to the game.
Since then, Cappelmann's had an affinity for the Big Red, one that's going to continue with a unique situation. Buczek has since been named Cornell's new head coach, while another Smithtown West alum, Jordan Stevens, is the Big Red's associate head coach. Cappelmann will join them in Ithaca after recently committing to the Big Red, alongside Blaze teammate and fellow Smithtown native Danny Caddigan (Smithtown West), as well as the '19 Orange duo of Frankie Ciniglio (Ward Melville) and Angelo Petrakis (Massapequa). He's the 19th Team 91 '21 to commit and the 15th Blaze player to do so.
"When Coach Buczek became the head coach, I really felt a huge amount of support from Cornell," Cappelmann said. "I have a really good relationship with those coaches. They had a ton of trust in me and everything worked out with them. They made it clear that the type of person that I was was more important than the type of player and they wanted to make sure that it was the right fit. Them coaching there is a testament to how much they care about Cornell, too, because they're both alums and they wouldn't be staying around if they didn't have an amazing time."
Considered for years to be one of the top faceoff midfielders in the country for the 2021 class, Cappelmann is a great fit for the new standing neutral grip rules, which favor high-level athletes with good stick skills. Cappelmann's always been able to dominate the clamp and pinch and pop, but his ability to chase down his own ground balls, outrun guys in transition and even score goals – he occasionally dabbles at lefty attack – endeared him to the Big Red. Conversations with Pannell and Petrakis helped him realize that Cornell was the place he needed to be.
"Everyone looks up to Rob, especially people from Smithtown, so it was awesome to talk to him about Cornell," Cappelmann said. "Angelo gave me a lot of insight, too. He says that it's tough and you're not going to get anything handed to you. He also said that the team helps you get through hardships and deal with adversity. He loves it there and loves the team aspect."
Facing off on his feet is actually nothing new to Cappelmann, who faced off standing up when he was first introduced to the X. As a result, he's a step ahead of a lot of his competitors, something that will give him a boost as he tries to leave his mark on the Ivy League.
"I feel like the change is a lot weirder for other guys because of the experience I have from when I first started," Cappelmann said. "I've been taking a lot of SNG reps and hitting the wall twice a day. I also have to say that (Blaze coach and Team 91 founder) Brian (Spallina) has helped me so much throughout the process. I wouldn't be in this position without him. He's been my coach forever and has been a huge part of my life, and I'm forever grateful for everything that he's done for me."
Cornell's Industrial Labor Relations – the first of its kind – was a big selling point for Cappelmann. If that doesn't work out, he could see himself studying economics and computer science. Regardless of what he ends up studying, there's no doubt that the Big Red's faceoff situation is in good hands with Petrakis and Cappelmann.
"Chris has worked so hard to put himself in this position," Spallina said. "He's constantly working to get better, not just as a faceoff guy but as a well-rounded threat with the ball is in his stick. I think that Cornell is a perfect fit for him and he's going to work with some of the best young coaches in the game. He's been a huge part of our team for so long and has been a big reason as to why we've been able to be successful. He's going to crush it on the field and in the classroom, and I can't wait to watch him continue to develop."
Time to continue that Smithtown-to-Cornell pipeline.