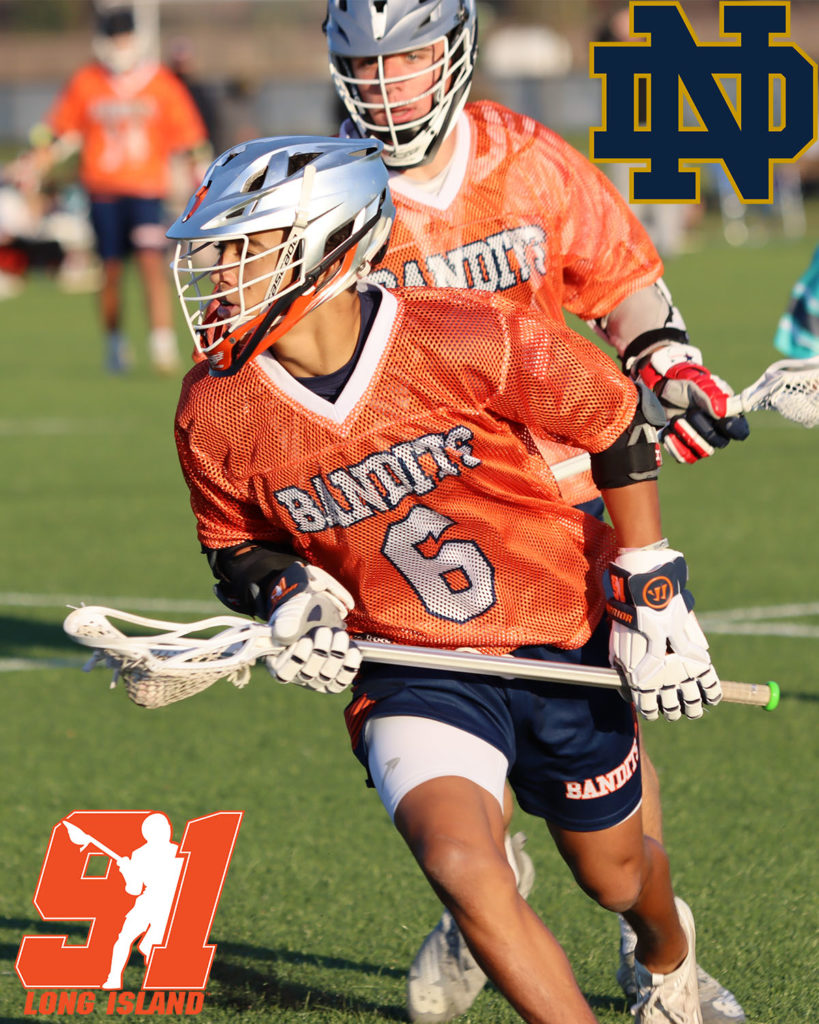 Follow Team 91 on Instagram, Twitter and Facebook.
Before he booked his visit to South Bend, Ind., Jordan Faison had never visited Notre Dame.
He'd never been to the area, so Faison, a Team 91 2023 Bandits midfielder by way of Pine Crest (Fla.) wasn't really sure of what to expect. He already had an impressive list of suitors clamoring to land the speedster, but Faison had a bit of an inkling that Notre Dame could be special for him.
It wasn't much longer after that that Faison knew he'd found the place for him.
"The area of South Bend is amazing," Faison said. "The campus is unreal. Everything looked so, so cool and it was the place where I wanted to be. I watched a scrimmage, how the coaches worked and bonded with them and I saw the student life. Everything just felt right when I was there."
Faison didn't want to simply let the post-visit vibes overwhelm him and rush him into a decision, so he gave himself a few days to let it die down. When he couldn't shake those vibes, though, he knew that he didn't have to look anywhere else.
"I gave myself a couple of days to let the emotions settle down, but it just felt right," Faison said. "The coaches were so excited when I called them to commit, and it was a relief for me because how pent up everything was for me. Both sides were so happy."
Elite Academics and Exceptional Lacrosse
Faison became the seventh Bandit to commit, a number that has since ballooned to 11. All have committed to Division I schools, with Faison joining Jake Spallina (Mount Sinai / Syracuse), Tyler McCarthy (Connetquot / Syracuse) and Owen Duffy (St. Anthony's / North Carolina) in the ACC. He'll join '22 Smash attackman Brock Behrman (Niskayuna) in South Bend. Faison is ranked the No. 46 prospect in the '23 class according to the National Lacrosse Federation, while Inside Lacrosse slots him at No. 33 in the class.
"Notre Dame's academics set it apart from everyone else," Faison said. "I wanted to focus on business and the Notre Dame academics are unreal. They have a top five business school, which is awesome."
Faison's game has come a long way since joining the Bandits a few years ago. While Florida is a rapidly-emerging area for lacrosse, it still isn't Long Island, so when he joined Joe Spallina's squad, Faison had to make some adjustments to his game. Gone were the days of simply blowing by defenders with his ridiculous first step. Rather, he assimilated himself well into the Bandits' high-energy, up-tempo, everybody-eats style.
"When I came up to Long Island, it was a whole new style and a change of game play," said Faison, a U.S. Lacrosse All-American as a sophomore and One Percent Showcase and Maverik Showtime All-Star. "Everybody was good and I had to play team ball. The competition was way better and harder and it really challenged me. My progression was unreal and Coach Joe has been an amazing resource for me. On this team, everybody knows what they're doing. The IQ is through the roof and it changed me from a good Florida player to a top-tier Long Island player."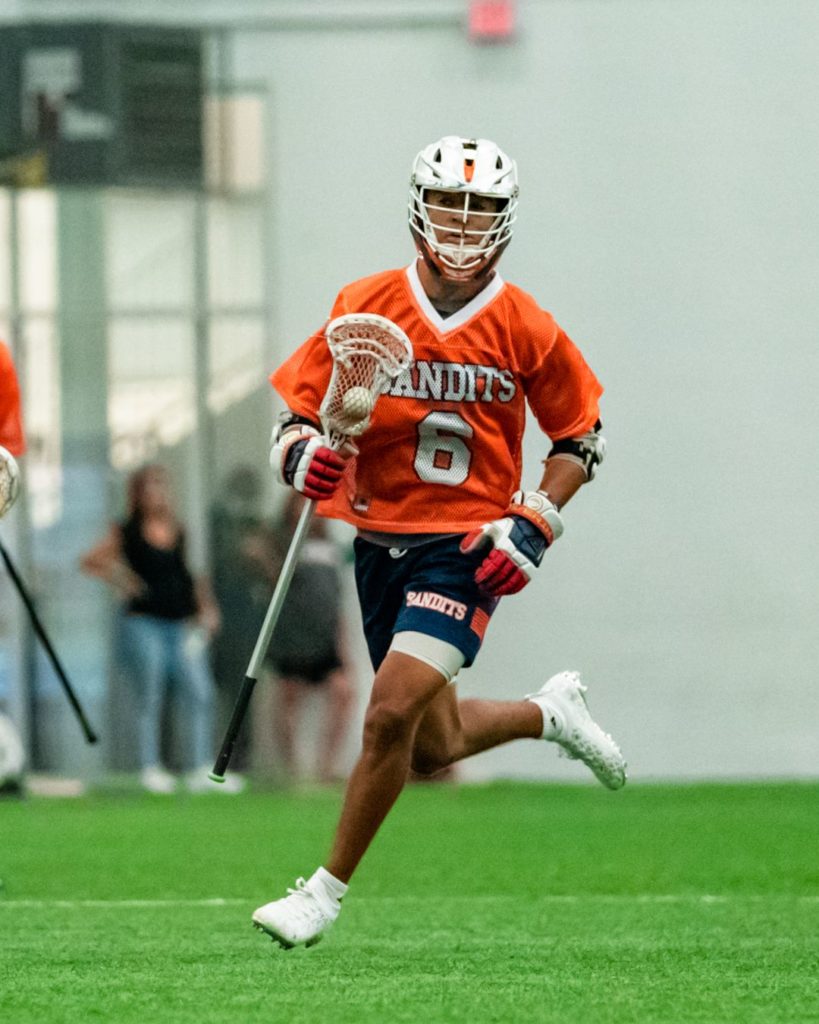 Elite Athlete with Superb Compete Level
Also a quarterback for Pine Crest, where his quarterbacks coach is Notre Dame alum and former NFL first-round pick Brady Quinn, Faison has athleticism rivaled by few in the '23 class. The possibility of walking on to the Irish's football team as a receiver or defensive back has also been brought up, which would be fitting for a man of Faison's talents. His first order of business, though, is giving the lacrosse team a boost.
"Jordan is one of the class of 2023's premier athletes, and it's clear that he's a cut above just about anyone athletically every time he steps on the field," Spallina said. "He's so explosive and fast. Besides being an insane athlete, though, one of his best characteristics is how important winning is to him and how hard he competes. He's taken every opportunity over the past few years to improve his game and he's taken well to coaching. It's obvious to us that he still has so much untapped potential, and it's a big reason why we're so excited to see what he can do at Notre Dame. Coach Corrigan and his staff got an awesome young man and someone who's going to help the Irish compete for a national championship. We're thrilled to see Jordan land at an elite school like Notre Dame."
A place he now knows much more about.