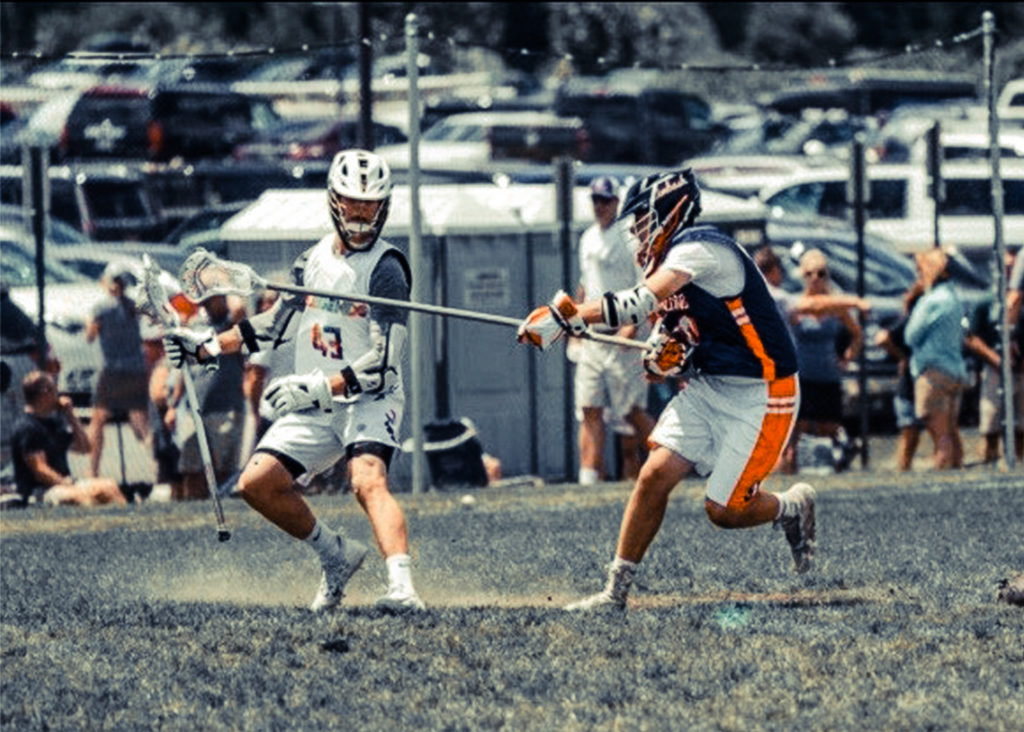 Follow Team 91 on Instagram, Twitter and Facebook.
Aidan Bonn remembers his introduction to playing for Team 91 2021 Ambush pretty vividly.
The Huntington defenseman joined the team in ninth grade, and when he first suited up, the change of speed definitely caught him off guard.
"I remember that it was almost a shock initially," Bonn said. "We were playing some really good kids, and I learned how to play against guys of a much higher skill level. I eventually got used to it and adapted to it, but it was definitely different than what I was used to."
It's never easy to make the jump to playing against the top competition in the country, but once Bonn started to get used to it, he became a vital part of the Ambush's success. With that came the maturation into a college-level player, and once he did his research, he, his father and a pair of family friends set up college campus visits during his sophomore year. One of the last ones on the docket was Fairleigh Dickinson, a visit that would quickly shape his recruitment.
"I did my research beforehand and it looked nice, and once I sat down with the coach, he really seemed like someone that I could play for," Bonn said. "After that, I went to a prospect day and played there and the coach liked me and felt that I could play there. I didn't want to rush it, though."
There was an innate desire to visit other schools, and while he did just that, Bonn couldn't shake the feeling that he'd found his collegiate home. That's when he committed to the Devils, becoming the first player in Team 91 program history to choose FDU, the fifth Ambush commit and 19th Team 91 '21 overall.
"It checked all of the boxes for me," said Bonn, who plans to study business. "It's in a great location and the town is actually very similar to Huntington Village, so it's kind of a little part of home for me. I also liked how many kids are in each class. I wanted a smaller school and it has 8,500 students, so it's the perfect size. As I started thinking about playing in college, I realized that I didn't want lacrosse to take up my entire schedule all year round. I want to study abroad and have a life outside of lacrosse, and I can do that at FDU."
Bonn's game has come a long way since joining Team 91. He's always prided himself on being an intellectual player that serves as the field general for the defense, making sure that everyone's in the right place at the right time. That, coupled with the move to 91 because, "I wanted to get better looks," helped him blossom into a vital cog of the Ambush team and FDU's recruiting class. The Devils will be getting a player that can seamlessly fit into the defense.
"Aidan is an extremely smart, defensively-sound, stay-at-home defenseman who sees and reads the offense well," Ambush coach Doug Schanars said. "He quickly diagnoses plays well and does all of the little things right. He's been a joy to work with ever since he joined our team and has helped make us better, and he's a complete team player. I'm thrilled that he found a home at the next level and think that he's going to be a huge asset for Fairleigh Dickinson."
Of course, it always helps when you're able to have a coach close to home like Bonn does with his father, Dennis, working with the Ambush. That can be a double-edged sword for a lot of people, but the Bonns have made it work since Aidan first picked up a stick.
"He's been one of my coaches since early PAL and he taught me how to play and how to get through all situations," Bonn said.
Now, the elder Bonn will be able to sit back and simply be a fan.