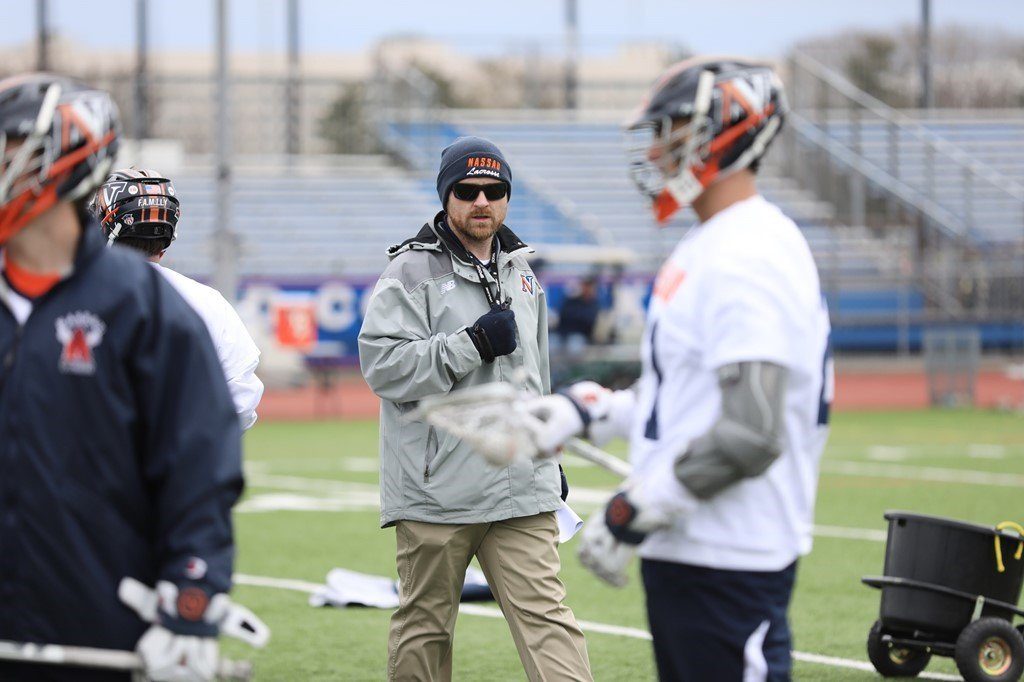 Follow Team 91 on Instagram, Twitter and Facebook. 
You can never have enough talented coaches, and Team 91 2020 Orange is proud and excited to add another top-of-the-line coach to its coaching staff in John Savage.
Savage is the owner of the Wantagh Tribe, which he founded in 2011, and the town-only club program is designed to increase and strengthen the rigor of the Wantagh school lacrosse programs. The original team that featured the 2018 graduating class reached the county finals this past spring. He has also coached 28 NJCAA All-Americans, including 14 first-teamers, in his current position as head coach at Nassau Community College.
Additionally, Savage was the JV head coach at North Shore, where he worked with more than 100 players or commits and coached nine professional players, including 2018 Major League Lacrosse and National Lacrosse League Rookie of the Year Josh Byrne. He has also coached at Bellmore JFK, where he was a part of the 2012 Nassau County Coaching Staff of the Year, as well as Maritime and Adelphi. While at Adelphi, his alma mater, he coached under Hall of Famer Sandy Kapatos, for whom he played as a defenseman.
Prior to joining the team at Adelphi, Savage won a pair of national championships as an All-American defenseman at Nassau CC under Hall of Fame coach Rick Speckmann. 
"We're fired up to bring John on to our staff as our talented 2020 Orange group heads into its final year of club lacrosse," 2020 Orange head coach Jeff Capri said. "John has constantly delivered results wherever he's been, both as a coach and player, and he's going to help our boys develop their game. He can also provide valuable insight into the recruiting process, and we think he's going to do great things for our players."