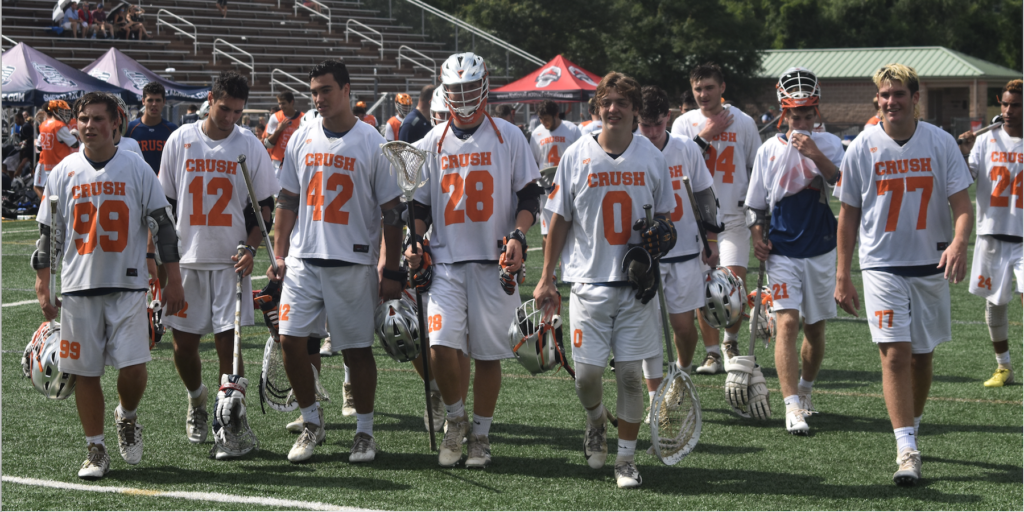 Follow Team 91 on Instagram, Twitter and Facebook.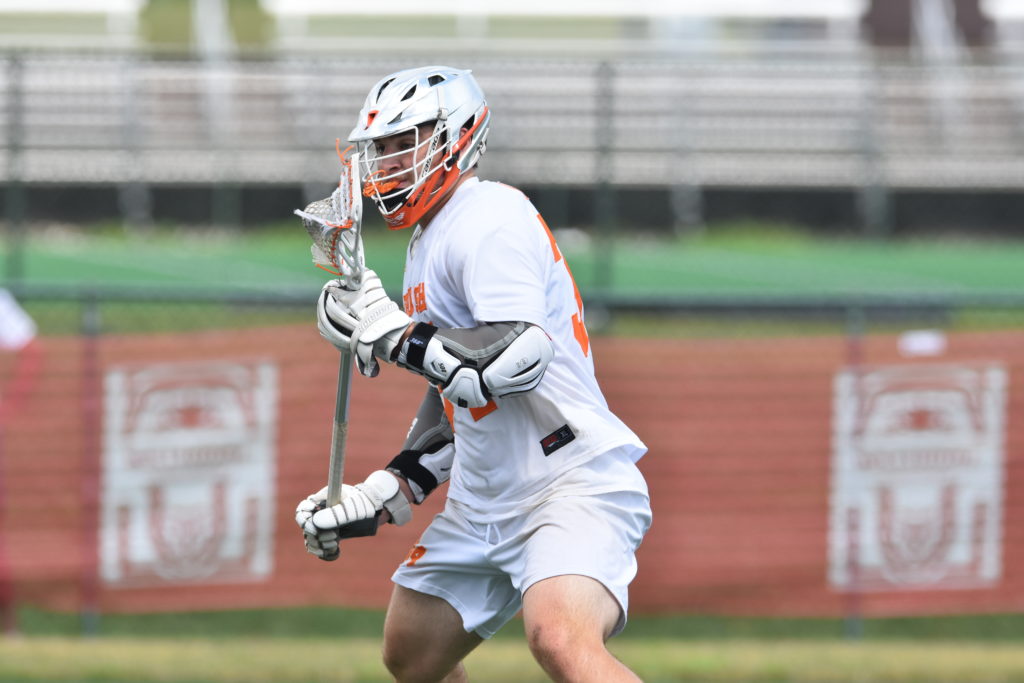 Inside Lacrosse's list of the top 100 Class of 2020 players is out, and 10 percent of it is from Team 91 Crush. That's good, right?
Ten players were able to crack the list, in a testament to the absurd depth on Joe Spallina's top-ranked team in the country. Brennan O'Neill (St. Anthony's/Penn State) continues his reign as the No. 1 overall player in the nation after a dominant summer that he capped off with a ludicrous seven-goal performance in the NLF national championship game.
O'Neill brings an unrivaled combination of stickwork, power, lacrosse IQ, ability to shoot with either hand and body control to the table. Guarding him is generally considered an exercise in futility. Joining him in the top five is fellow attackman Xavier Arline (Shoreham-Wading River/North Carolina), an explosive dodger who can fill up the back of the net really quickly. He slots in at No. 5 overall, while SWR teammate and Ohio State commit Jack Schirtzer checks in at No. 10 overall. Schirtzer is a lefty takeaway artist with a mean streak to boot.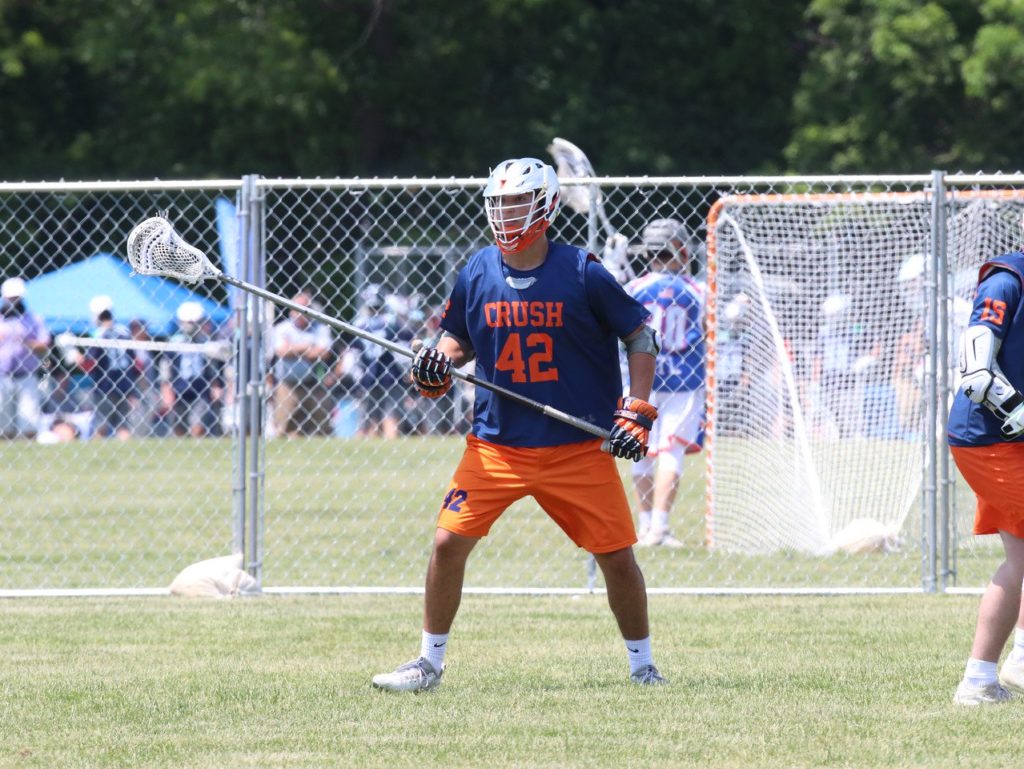 Photo courtesy of Alain Tingue.
Ranked as the No. 22 prospect, South Side defenseman and LSM Nick LiCalzi is also considered a five-star prospect. The Navy commit is coming off an All-American sophomore campaign at LSM for South Side. Big, strong and mean, he plays with relentless intensity and is great in transition.
Uncommitted St. Anthony's midfielder Aidan Danenza is No. 30 in the rankings, while Michigan midfield verbal Justin Brown (Half Hollow Hills West) is 10 spots behind him at No. 40.
"Danenza is going to be a big-time Division I player. I don't think any midfielder checks as many boxes he does and I haven't seen another player from his class to be the quarterback as a midfielder." Crush coach Joe Spallina said.
Brown spent the beginning of his career with Jim Mule's loaded 2019 Orange team, where he stood out with his athleticism while also packing a strong shot as an alley dodger. A varsity starter as an eighth grader, Brown has plenty of high-level experience and adds serious pop to Crush's midfield unit.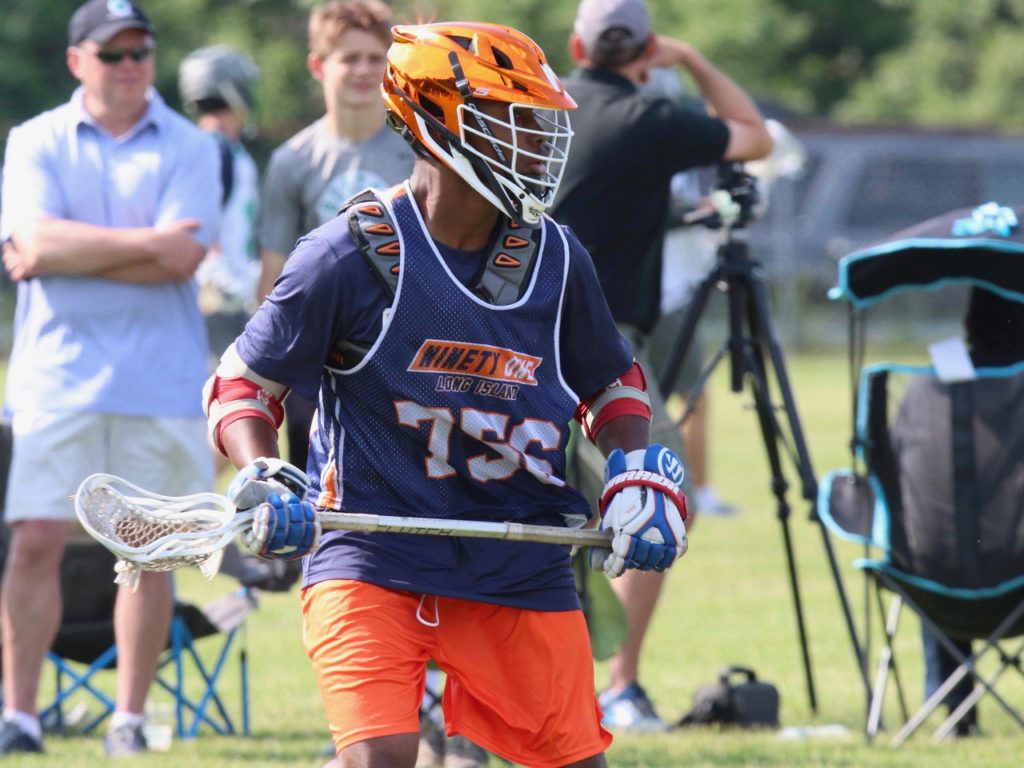 Photo courtesy of Alain Tingue
Brett Martin (Half Hollow Hills East/Johns Hopkins) cracks the top 70 at No. 66. A strong do-it-all midfielder, Martin has always done extremely well between the lines and has a high lacrosse IQ. His offensive game continues to improve, too.
Fast-rising uncommitted defenseman Nick Caccamo (Harborfields) surges into the top 100 by landing at No. 72 after previously being unranked. Caccamo had an outstanding summer, showing an ability to cover anyone on the field and to corral ground balls with ease. He's an eraser on the back end without throwing huge checks. Right behind him is Koby Ginder (Brunswick, Conn./Princeton) at No. 74. The earliest Ivy League verbal in history, Ginder is a highly-skilled faceoff man with the stickwork to be a threat in transition.
Rounding out the impressive group is versatile uncommitted midfielder Tyler Cordes (Connetquot) at No. 88.
"He embodies everything that I'm about with my players. He's tough, and he can go blue collar, but he also has the skill to be the best player on the field. He's been our most consistent midfielder for the past two years," Spallina said.
Cordes' work ethic and skillset make him an invaluable player to any team that he's on.