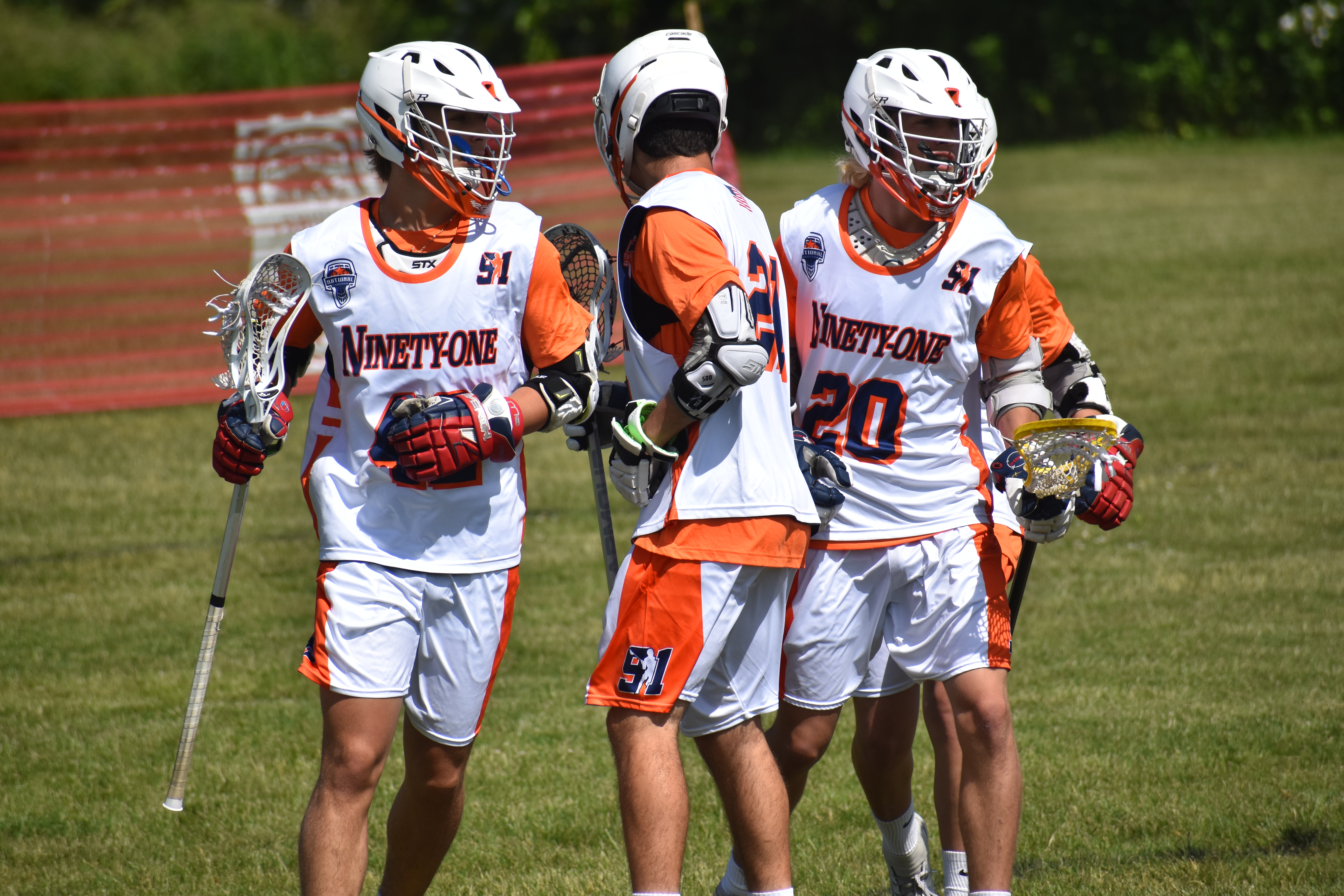 For the second year in a row, Team 91 sits atop the club lacrosse rankings.
That's according to US Club Lax, which pulls together an average of rankings from each age level to determine the strongest program from top to bottom, and that's Team 91's strength. We have competitive teams at each age group, many of which rank at or near the top in terms of championships won and overall strength of schedule. It's not just one or two teams that do the heavy lifting. Rather, every team is battle-tested against the top competition in the country and comes out stronger as a result.
"This is an incredible achievement for Team 91, and once again, it's a huge testament to our players, parents, families and coaching staff," Team 91 founder Brian Spallina said. "Team 91 continues to set the standard in club lacrosse in every way possible, and we're honored to be recognized as the top club by US Club Lax. We're able to attract incredibly skilled players, but more importantly, those players are willing to work to become the best. People see the championships, the wins, the unbelievable plays, the awesome Warrior gear and all of that, but what's really special is how everybody buys in to the work and dedication that it takes to become the best."
More than 130 Team 91 alums have committed to play collegiate lacrosse, including 37 in the Class of 2019 alone. Every team in the 2019 Division I quarterfinals included at least one Team 91 alum, including national champion Ian Laviano (Cold Spring Harbor '17/Virginia) and Mac O'Keefe (Syosset '16/Penn State) who led the country in goals with 78 last year. Team 91 is a founding member of the National Lacrosse Federation, which runs the country's strongest events, and continually plays against the best competition in the lacrosse world. Team 91's 2020 Crush and 2027 Machine teams won NLF national championships this summer, while the Machine, 2021 Blaze, 2022 Smash, 2023 Bandits and 2024 Wolfpack all won titles at the NLF Opening Weekend.