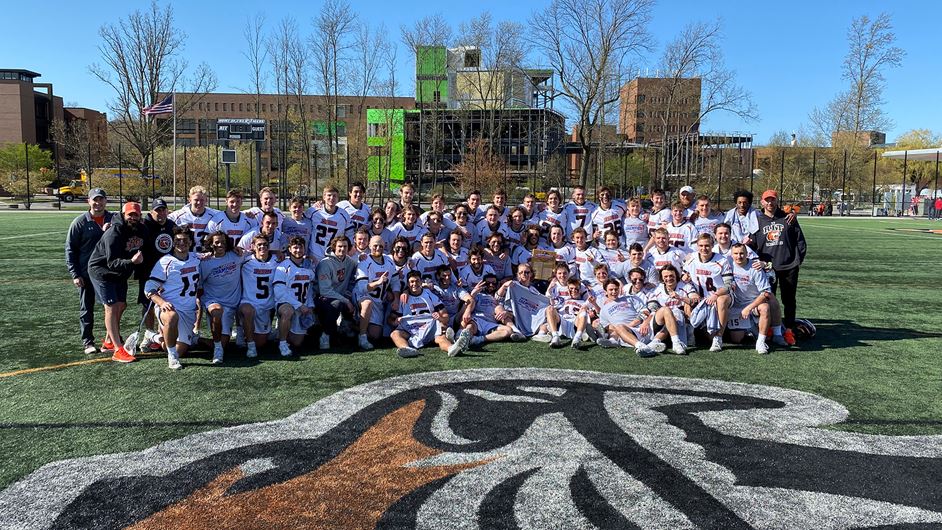 Follow Team 91 on Instagram, Twitter and Facebook. Did we miss a Team 91 alum? Email us. CLICK HERE for Division I story.
RIT gets the chance to defend its 2021 Division III national championship.
The Tigers just claimed their 10th straight Liberty League title. They are the top seed on their side of the bracket and will host the Albion-Dubuque winner on Friday. RIT features Team 91 2017 and Hicksville alum Stephen Ketelsen at LSM. Ketelsen has played in eight games this year, causing five turnovers, grabbing five ground balls and dishing out an assist.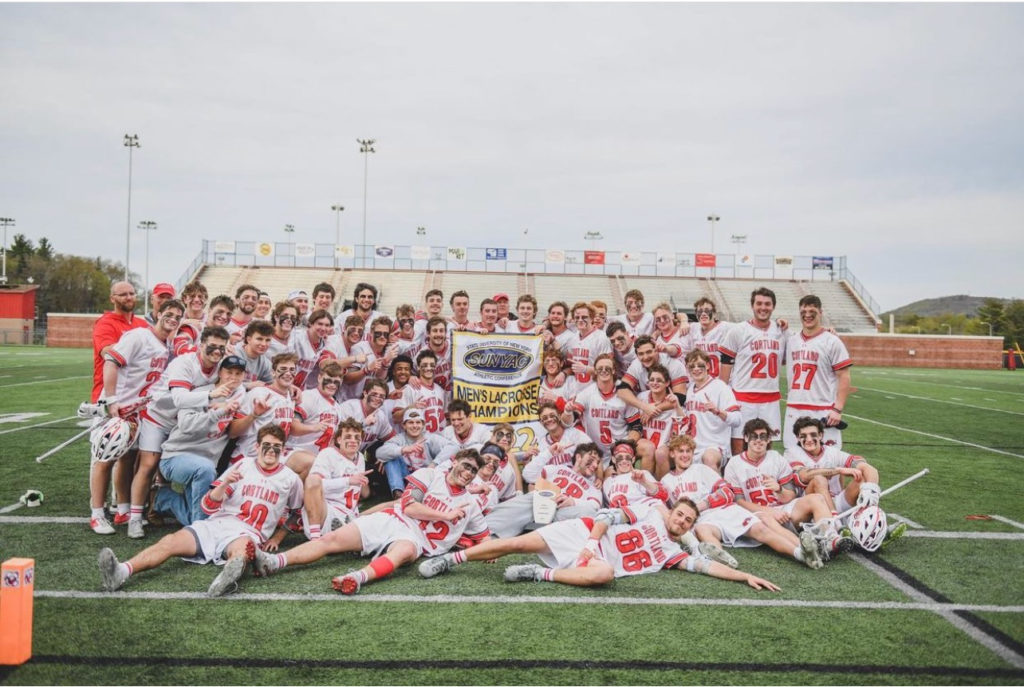 Cortland Red Dragons vs. St. Lawrence
The Red Dragons square off with St. Lawrence in their first round battle. Cortland features a quartet of '21 Ambush players in defenseman Logan Schanars (Half Hollow Hills East), defenseman Conner Gallagher (Northport), midfielder Sam Rothman (Half Hollow Hills East) and LSM Deven Rauss (Ward Melville). Rothman and Rauss both suffered injuries early in the season and will miss the tournament. Gallagher has appeared in 12 games, scooping up four ground balls and causing a turnover. Schanars has played in six games, collecting a ground ball and causing a turnover.
Wesleyan Cardinals vs. RPI Engineers
'18 Jake Sexton (Chaminade) has been outstanding for Wesleyan with 43 goals and 31 assists, both good enough for second on the team. Sexton, who's third on the team in points, has also picked up 32 ground balls and caused 14 turnovers for the Cardinals. RPI features '21 Ambush Trey Berry (Chaminade), who's done good work coming off the bench for the Engineers. He has eight goals, two assists, four ground balls and a caused turnover in 13 games.
Maritime Privateers vs. Stevens
Maritime finds itself in a play-in game against Stevens. '19 White Connor Buschle (St. John The Baptist) has given Maritime a boost off the bench with eight goals, one assist, 12 ground balls and a pair of caused turnovers in 17 games.
Cabrini Cavaliers vs. Washington & Lee
The perennial CSAC champion Cavaliers get a tough battle right off the top with the Generals. '18 goalie Matt Sageder (Mount Sinai) has played in a pair of games for Cabrini.
Division II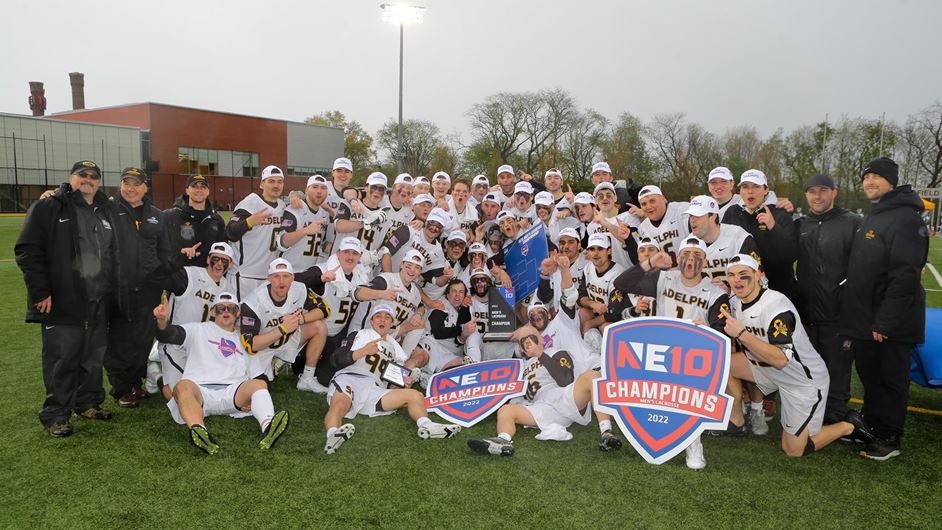 The Panthers put on a defensive clinic in the NE10 championship game, suffocating Le Moyne's offense in a 9-2 win. As a result, they earn a first-round bye and await the winner of Le Moyne and St. Anselm.
'17 defenseman Tom Galgano (Bethpage) caused a turnover in the win and leads the Adelphi defense.
Wingate Bulldogs vs. Lindenwood
The Bulldogs have gotten an offensive jolt from '19 White Marc Cottage. The Smithtown West alum has buried 13 goals in 11 games for Wingate, while also adding a pair of assists and three ground balls.