Follow Team 91 on Instagram, Twitter, YouTube and Facebook. Did we miss a Team 91 player? Let us know. CLICK HERE to register for the Team 91 2023-24 Evaluation Camp in July.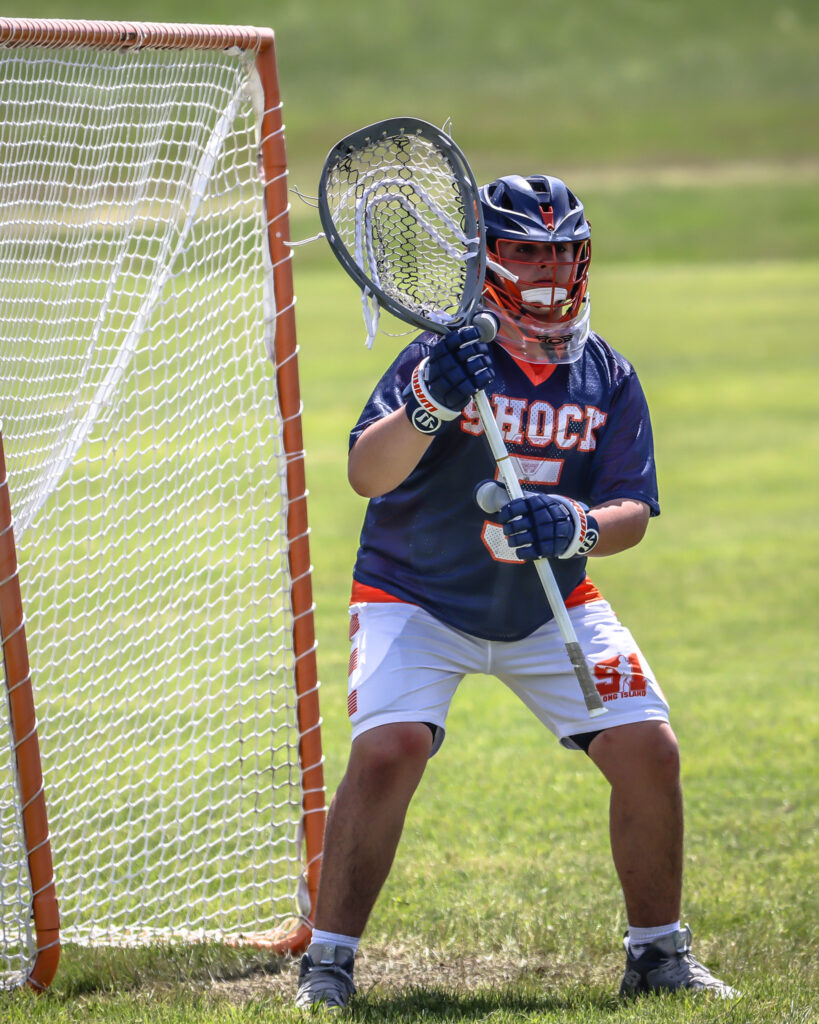 Sal Santoro had a lot on his mind Tuesday.
The Team 91 2025 Shock and Half Hollow Hills goalie suited up in the Thundercolts' cage after attending his grandfather's funeral service. Despite playing with a heavy heart, Santoro denied 11 shots to preserve an 11-8 comeback win for Hills over Sachem North. 
"I played for my nonno (grandpa), I played for my dad. I'm playing for my family," Santoro told Newsday's Dean Zulkofske. "It was an emotional week, but we got through it."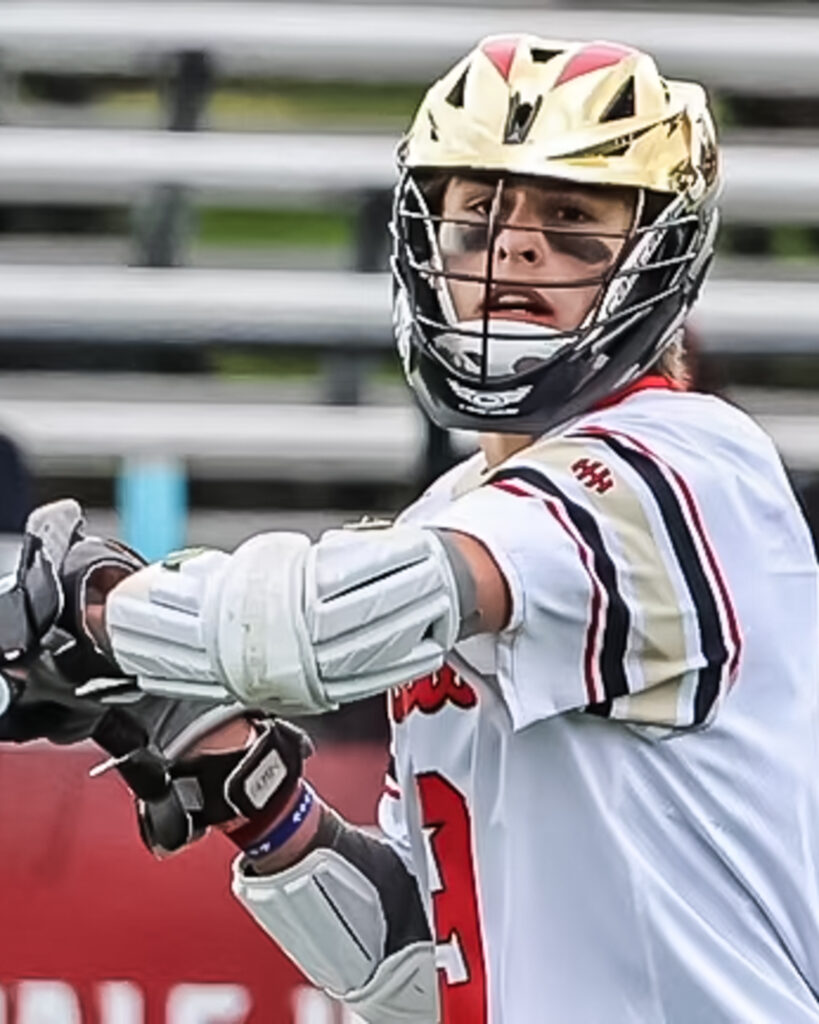 Photo courtesy of Newsday's Peter Frutkoff
Anthony Raio helped Santoro out at the other end of the field. The '25 Shock midfielder continued his dominance this spring with four goals and an assist for Hills. It was his ninth multi-goal game and seventh hat trick of the season. '25 Shock LSM/D Jojo Filardi hammered home two goals for the victors.
'23 Warriors James Reid (Albany) paired two goals with two assists for the Flaming Arrows. '23 Warriors Cody Suhr chipped in a goal and two assists, while '23 Warriors Nick Meoni (Quinnipiac) tallied twice.
'25 Shock Timmy McDonald made his return from a long-term injury with a pair of goals to help Huntington cruise.
'23 Bandits Tyler McCarthy (Syracuse) snapped home five goals and handed out an assist to lead the T-Birds' rout. '23 Warriors Tyler Moore (Saint Joseph's) supplied four assists to go with a goal.
'23 Warriors Macklin O'Brien (Geneseo) put together a two-goal, two-assist day to lead Northport. '25 faceoff midfielder Shock Dylan Baumgarth handed out a pair of assists and won 16 of 23 faceoffs. '25 Shock SSDM Quinn Reynolds scored once.
'23 Bandits Nik Barbero (Siena) tossed out three assists and '24 Zach Brittman (Iona) tallied twice to fuel the Patriots' rout.
'23 Warriors Peter Urso (LIU) set up two goals and scored one of his own to pace Bay Shore.
'24 Wolfpack Pat Flaherty (Navy) doled out two assists to lead the Flyers.
'23 Warriors Ryan Mayerhofer (Muhlenberg) tallied once for South Side.