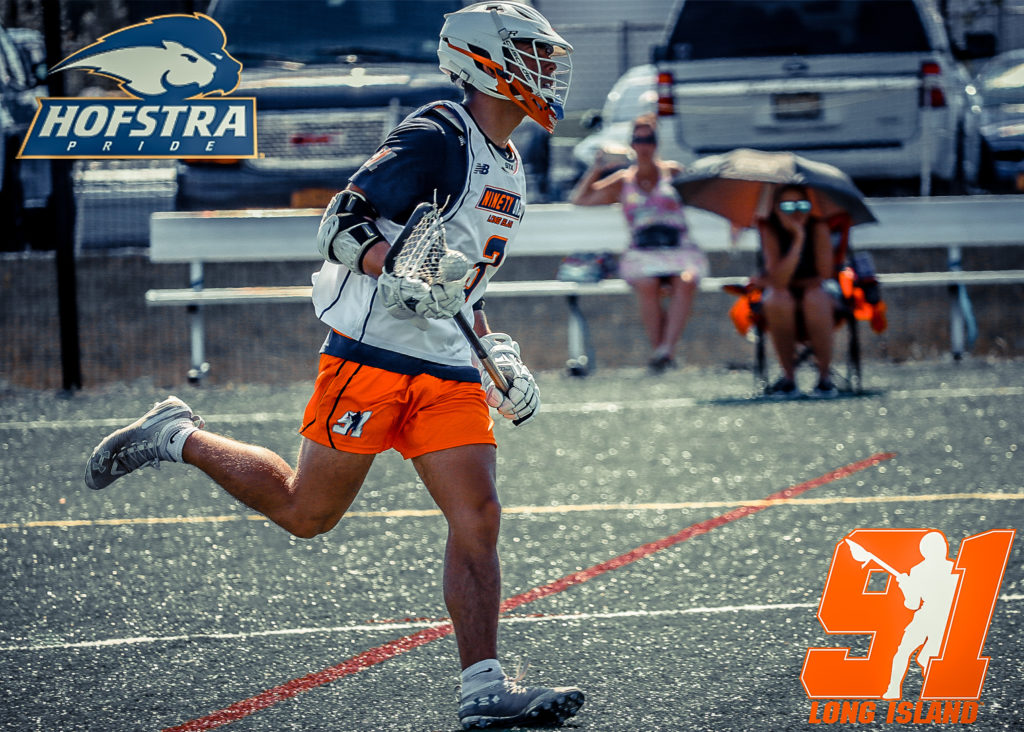 Follow Team 91 on Instagram, Twitter and Facebook.
Since Sept. 1 of last year, Chris Barry had stood by and happily watched his Team 91 2021 Blaze teammates fly off to the board to so many of the best schools in the country.
That didn't, however, mean that Barry wasn't frustrated in his own right at times with his personal recruiting process. The East Meadow midfielder had established himself as a force between the lines, the type of midfielder that every good team requires, yet he couldn't quite find the right fit with a top-of-the-line school. That changed in his final season with the Blaze.
"Patience was key for me," Barry said. "I was waiting for the right school to contact me. It was definitely frustrating at times, but I think it was all worth it in the end. I just kept grinding and practiced a lot. I worked on my offense a lot. I also knew that a lot of Division I schools were still looking to fill out their '21 class, and I felt like me playing well on a great team would really help."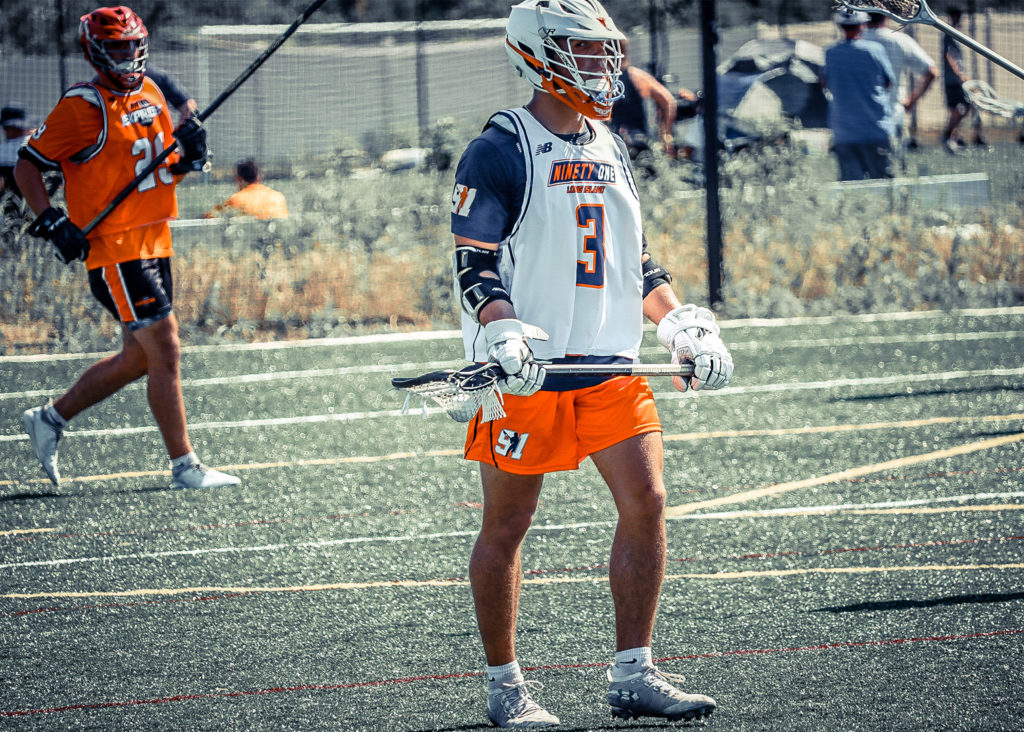 Barry's prediction came through without him having to even leave Long Island to play Division I lacrosse. Hofstra, which features a handful of Team 91 alums, including All-America candidate Ryan Tierney, reached out to Barry. Once he virtually met the new coaching staff and found out more about the school, he knew that it was the place for him and committed to playing for the Pride. He'll join '19 Orange Sam Lutfi (Massapequa) at Hofstra.
Barry put in the hard work during the pandemic to elevate his offensive game and it paid dividends. When he returned to the Blaze's lineup, he was noticeably more assertive offensively, which led to a significant uptick in production. Those added points were a testament to his hard work, and it also validated a longtime belief held by his coach and Team 91 founder Brian Spallina.
"Chris has always been so good defensively and in transition, but you could tell right away that he worked hard on his offensive game to get ready for his last summer with the Blaze," Spallina said. "I think that the added offensive pop helped show people that he could do everything that you want on the field and I'm pumped that he landed at a great school like Hofstra. Coach (Seth) Tierney got a great two-way midfielder that's going to make the Pride an even better team. I couldn't be prouder of Chris for his hard work and patience in the recruiting process, and I can't wait to see him play at Hofstra."
It took some prodding to get Barry to come out of his offensive shell, but once he realized that he'd adequately prepared for this, his game took off.
"Being quarantined for a while helped me get more consistent with my shooting, both righty and lefty, and when I started playing more offense, I noticed that I could do whatever everyone else was doing," Barry said. "All of my coaches were telling me what my capability was, and it made me understand what I can actually do."
Barry isn't 100 percent sure as to what he wants to major in, but is leaning toward criminal justice, citing a love of shows like Law & Order and Forensic Files – "I like learning about the crime scene, how they find thing, fingerprinting, things like that – as his inspiration. His love for deductive reasoning was apparent a few years ago, when he realized that making the Blaze team as a freshman established him as a legitimate Division I prospect.
"Once I made Blaze, it set something off that I could be a D-I player and I just got better," Barry said. "I was around a lot of great players and the level just kept rising when I got there. Playing with the Blaze definitely made me a better player."
One that will now thrive at the Division I level.