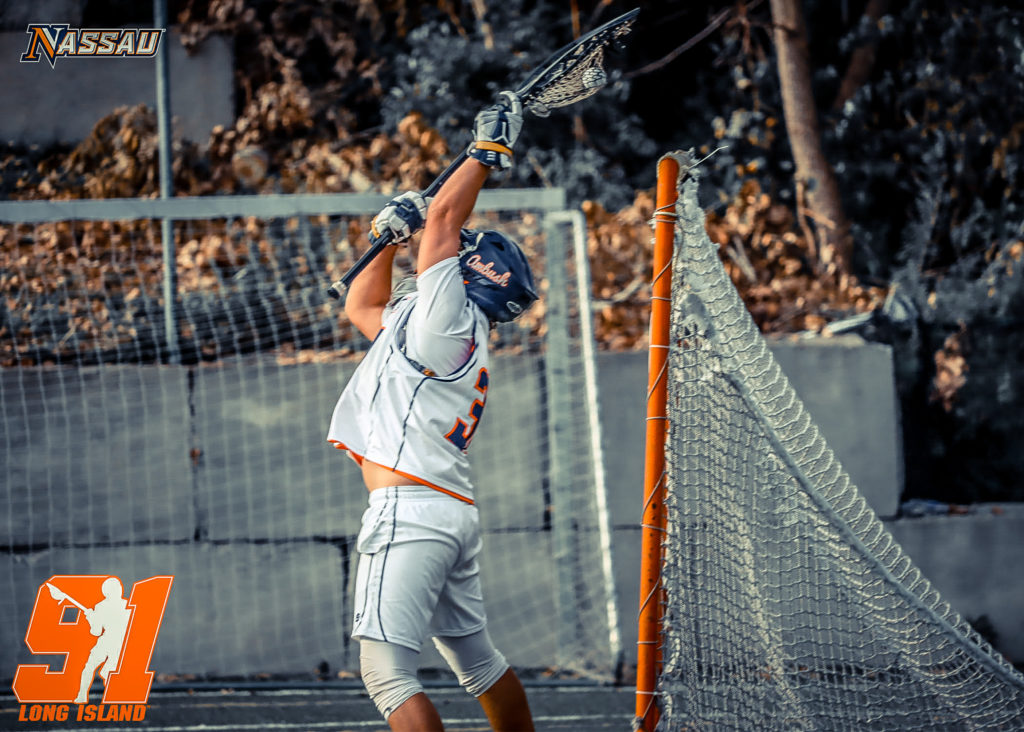 Follow Team 91 on Instagram, Twitter and Facebook.
Once Andrew Tittman sat down and started to assess his collegiate options, there was one school that stood out more than others to the Team 91 2021 Ambush and Northport goalie.
You'd be hard-pressed to find a school in Tittmann's list of suitors that could match the winning pedigree, ability to develop players for the next level and academic preparation that Nassau Community College. It helped that Tittmann's father, also named Andrew, is a Nassau alum who spoke favorably about his experience at the school, and it opened the younger Tittmann's eyes to the fact that a two-year stay would help him get ready for the rigors of Division I, II or III lacrosse.
"I realized that it was a place where I could achieve all of my goals," Tittmann said. "I instantly knew about the high level of lacrosse at Nassau, and my dad went there and loved the campus environment and he had a great experience. I felt that going there to help get me to the next level could be very useful for me."
It didn't take much longer for Tittmann to realize that Nassau was the perfect stepping stone to a four-year school. No program has dominated JUCO lacrosse quite like Nassau, with its whopping 21 national championships, the most for any school in any JUCO sport. That, coupled with the ideal academic curriculum to get accustomed to the collegiate workload, sold him on it, and he opted for the Lions. Tittmann is the first player in Team 91 history to choose Nassau and has been since joined by teammate Joe Giambald, a pair of high-level commits from an Ambush team with 14 of them.
"It's great to go somewhere where I can play high-level lacrosse and I know that they've had success with getting guys to the next level," Tittmann said. "I was surveying my options for a while, but it became a clear choice to me that it was where I wanted to go and where I could succeed. I watched practice one day and I loved the team's fast-paced, up-tempo environment. I loved how quickly they bonded together and all had one goal, and I also think that Nassau gives me a real feel for college schoolwork and time management will be."
Tittmann's future as a Lion started in sixth grade at an indoor session where his performance in the cage caught the eye of Team 91 National Director George Breres. The rest is history.
"George saw me play and talked to me, and right after, I got put on the Ambush team," Tittmann said. "I already had a couple of Northport friends on the team, and I just instantly clicked with the guys. Coach (Doug) Schanars clicked with me instantly, too. He's one of the guys that made me the player that I am today. The trainings that 91 provides and the coaches that work with you make it a great program. It's gotten me to where I am today."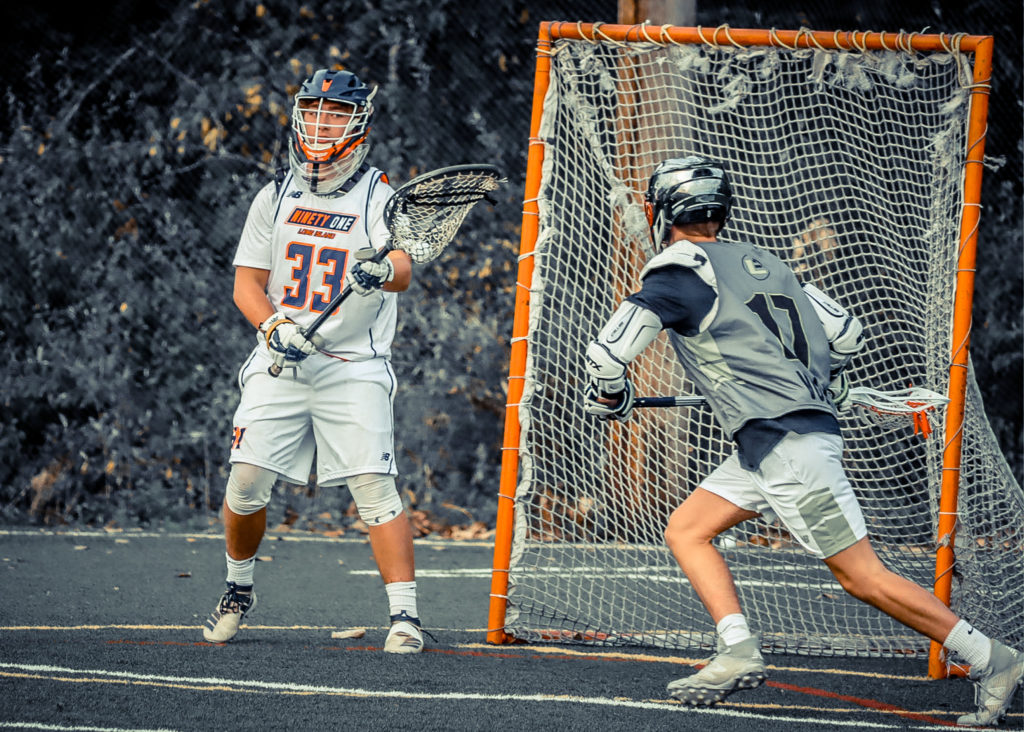 Tittmann made an immediate impact for his new team, and he and Ambush continued to improve by testing themselves against an elite schedule. His year-by-year improvement was immediately noticeable, and as he continued to get better, he realized that he was good enough to play at the next level.
"91 taught me to be comfortable and confident in the cage and to be myself," Tittmann said. "They taught me to learn the style of goalie that I am, not the type of goalie that everyone else wants you to be. That helped me grow and come out of my shell. College was always on my mind, especially when I started to see Team 91 guys a year older committing to schools. Knowing that I'm a part of this great organization, I thought it was a possibility, and I had a cast around me that could really drive me. I knew I was in the right place, so I made a push for it."
That push paid off in spades, and to hear Schanars say it, it's no surprise that his goalie will help the Lions chase down another national championship. Tittmann is the type of goalie that can take over a game, and that, coupled with his poise and maturity in the cage, made him a strong pickup for Coach John Savage and Nassau.
"Andrew has worked so hard to put himself in this position. He's been a rock for us in the cage, consistently coming up with huge saves to help us win a lot of games, and I couldn't be more excited for him to start his college career at Nassau," Schanars said. "It's been an absolute joy to watch him develop during his time with the Ambush, and for my money, he's one of the most underrated 2021 goalies in the country. I can't wait to watch him thrive at the next level, and there's no doubt in my mind that he's going to be a huge asset for Coach Savage and Nassau."
Now, it's time for Tittmann to show out, and he plans on taking advantage of everything he's earned.
"I'm so lucky and grateful to have this opportunity, and I'm excited to make the most of it," Tittmann said.