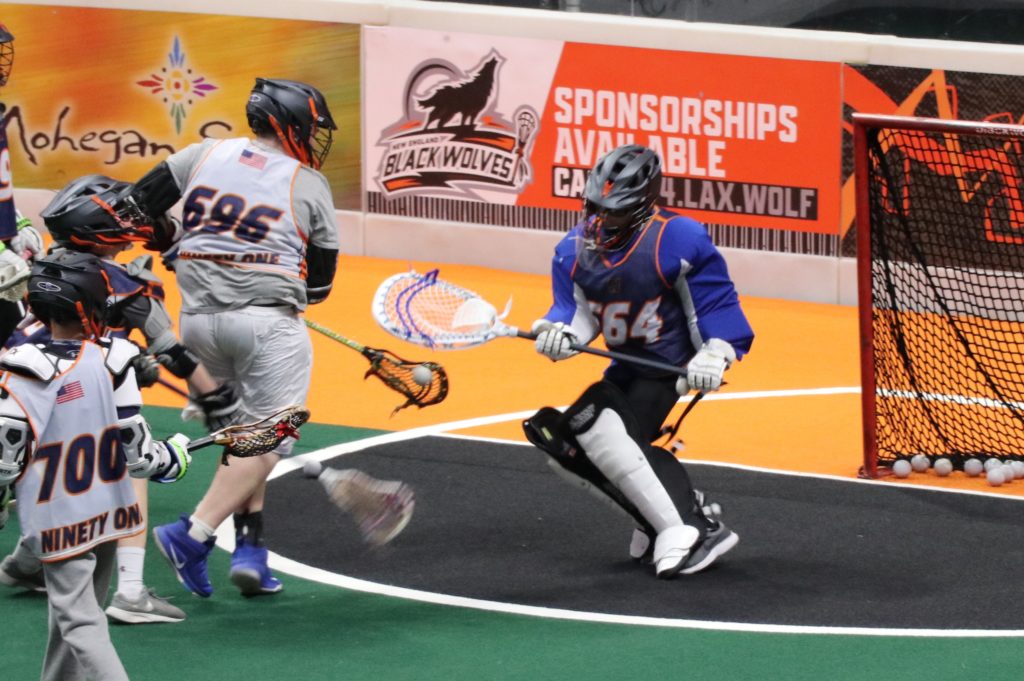 Follow Team 91 on Instagram, Twitter and Facebook. 
Coaching has never been all about wins and losses for Mike Rupolo.
Rupolo can draw up Xs and Os, put together a slide package or piece together a man-up play, but to him, coaching has always been a vehicle to give his players an opportunity to experience new and different things.
"We do all of this crazy stuff socially to make sure that we're building a true team," said Rupolo, who coaches the Team 91 2024 Flash boys and 2022 Rapid Fire girls. "The parents love this stuff, and it puts the perspective on what lacrosse is supposed to be. Nobody's recruiting you here because they're so young, and even they do, you're going to land where you're supposed to anyway. This is an opportunity for them to have fun."
The latest venture was a trip to watch the NLL's New England Black Wolves play at the Mohegan Sun arena. Before the game, though, the Flash team had the chance to get on the field themselves and have a practice before holding an intra-squad scrimmage. After that, they watched the Black Wolves at work, and also served as a human tunnel for the Black Wolves coming out for the game with lights flashing all over the arena and smoke billowing onto the field.
"We had our entire team and their families there with more than 60 people there," Rupolo said. "My son, Caden, said his phone was blowing up with people that saw him and his teammates on TV during the game, which was really cool. It was just an unbelievable experience and something that they're definitely going to remember."
The way all experiences should be.