Follow Team 91 on Instagram, Twitter, YouTube and Facebook. All stats are taken from box scores reported to Newsday. Did we miss a Team 91 player? Let us know. CLICK HERE to register for the Team 91 2023-24 Evaluation Camp in July. CLICK HERE to browse the Team 91 Spring New Balance Store, which closes May 4.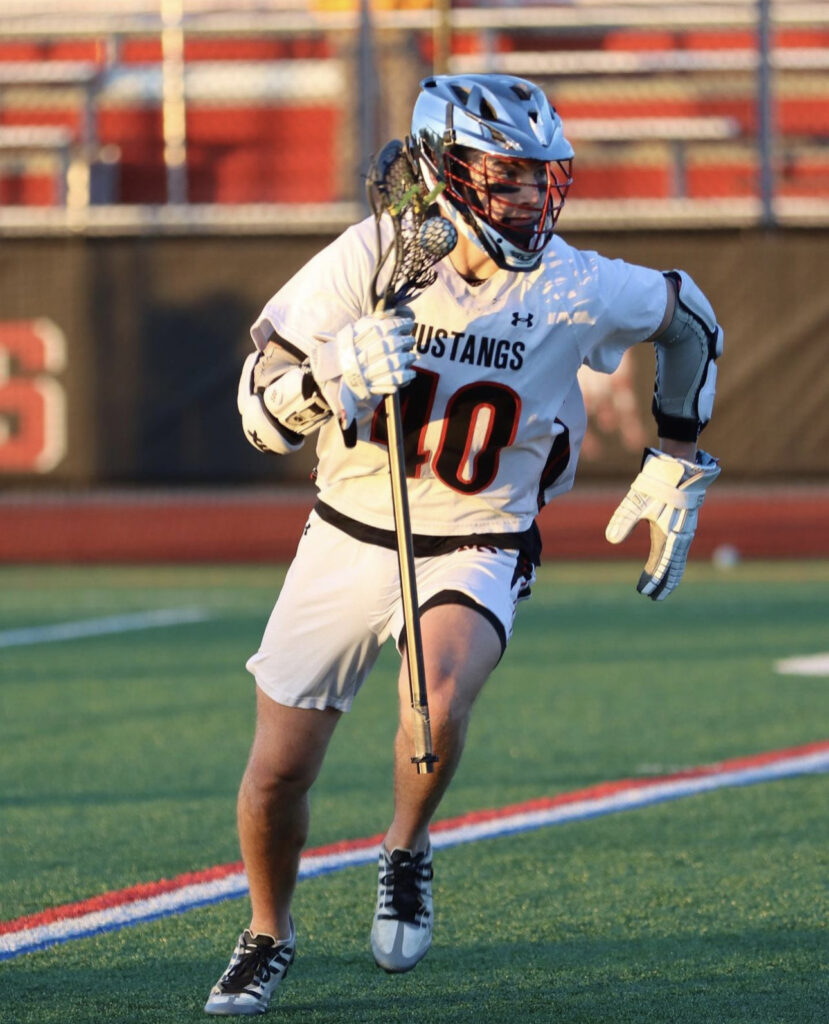 Lucas LaForge made sure that the rematch from last year's Suffolk County Class C title game went to the defending champions.
The Team 91 2024 Wolfpack attackman and Michigan commit buried a hat trick and set up another goal to lead Mount Sinai to an 11-7 win over Shoreham-Wading River on Tuesday.
'23 Warriors Brayden Wilcken (LIU) was brilliant in goal again for the Mustangs, denying 11 shots sent his way. '23 Bandits Jake Spallina (Syracuse) was 16-for-21 at the faceoff stripe with a goal, while '23 Warriors Cole Marsala (Quinnipiac) tallied once. '23 Bandits LSM Brett Spallina (Syracuse) corralled five ground balls to go with four caused turnovers.
'24 Wolfpack Liam Gregorek (Navy) paced the Wildcats with two goals and an assist.
'25 Hornets Alessandro Walaitis finished off his five-goal effort with his second overtime game-winner of the season for Mepham.
'25 Hornets Finn Drake paired two goals with an assist to lead Westhampton.
'25 Shock Matt Triolo twice found back of the net for Glenn.
'24 Wolfpack Ben Morris (Johns Hopkins) scored twice and added a goal for the Phantoms, who also got a goal and two helpers from '23 Bandits JJ Aiello (Navy). '23 PJ Shanahan (St. Bonaventure) tallied twice for BBP, while '24 Wolfpack Danny Aiello (Navy) doled out two assists. '24 Wolfpack defenseman Mikey Luce (Boston University) netted one goal for the Phantoms, who also got six saves from '23 Bandits Eric Grahn (Siena) and two stops from '24 Wolfpack Brady Smith (Albany).
'23 Warriors Patrick Murphy (Army) led ESM with two goals and an assist.
'23 Warriors Ronan Fitzpatrick (Towson) paced Sayville with two goals and an assist.
'23 Warriors Joey Forchelli (Providence) buried a hat trick to go with an assist for MacArthur.
'24 Menace Jack Garguilo had a goal and two assists for the Chiefs.