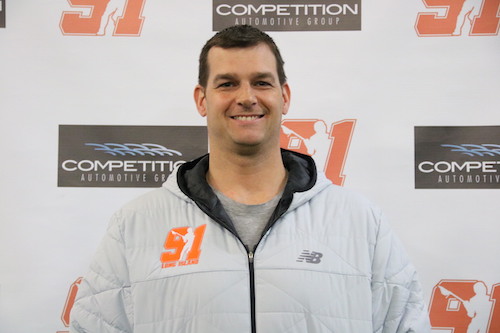 2026 Orange Storm | 2026 Freeze | 2028 Venom
High School
Baldwin HS (1996)

College
Syracuse (2000)

What Team 91 team(s) do you coach?
2028 Venom, 2026 Freeze and 2026 Orange Storm

Where do you live? 
Massapequa

How long have you been coaching for Team 91? Since forever 🙂  2008 first season

5 best lacrosse accolades
-  Captain 2000 Syracuse National Champions
- MLL Champion 2001 Lizards & 2007 Barrage,
- MLL All-Star,
- Brian Spallina's favorite teammate

Coaching philosophy
Life is not a rearview mirror.  Don't worry about the last play and get the next ground ball.

Why do you love coaching for Team 91?
Because 91 cares about his players.  Player development is what coaching should always be about and that is what 91 cares about.

Any coaching influences?
Roy Simmons Jr.