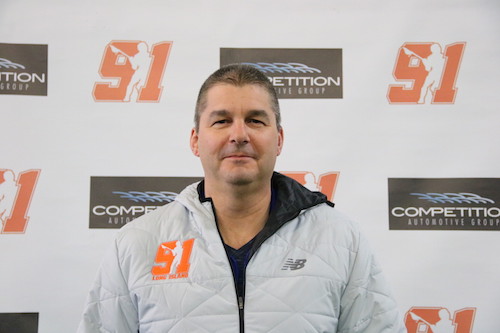 High School
Calhoun HS 1981
College
Army 1985
What Team 91 team(s) do you coach? 
2019 Orange
2025 AA
Where do you live? 
Merrick
How long have you been coaching for Team 91? 
8 Years
5 best lacrosse accolades 
1984 NCAA Division 1 Lacrosse Final 4 -Army Lacrosse
1983-1985 NCAA Division 1 Lacrosse Playoffs
Assistant Lacrosse Coach Army
Coaching philosophy
Be prepared!!
Why do you love coaching for Team 91? 
I love interacting with the kids and developing the next generation of lacrosse players.
Any coaching influences?
US Lacrosse Hall of Fame Coach Dick Edell (Army 1982&1983)
US Lacrosse Hall of Fame Coach Jack Emmer (Army 1984 & 1985)
Mike Pressler Assistant Coach Army