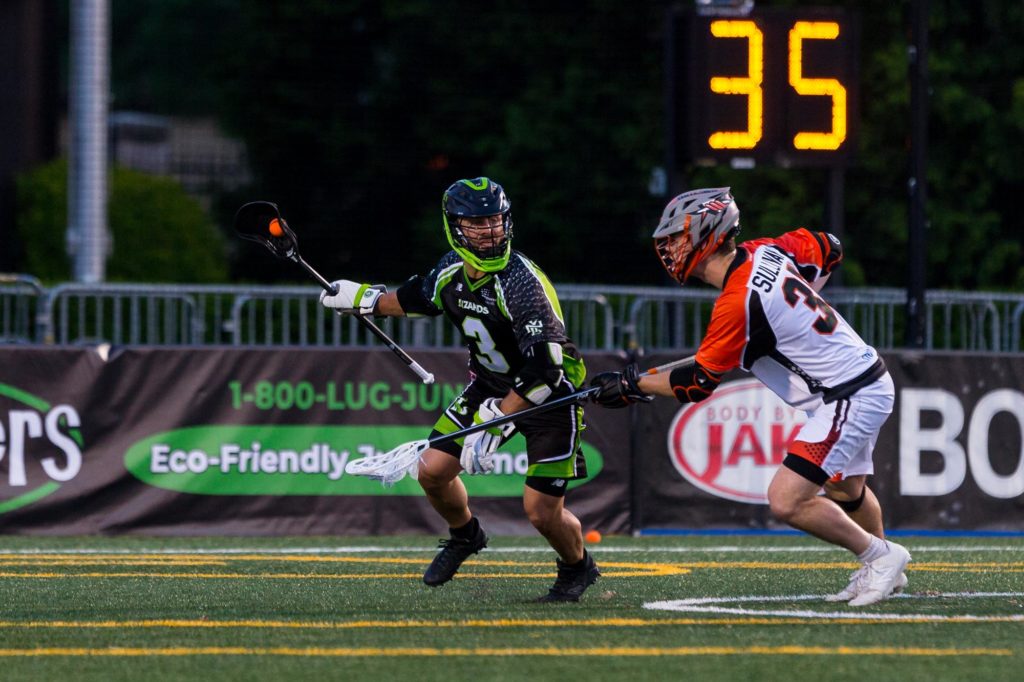 Photo courtesy of the New York Lizards.
Follow Team 91 on Instagram, Twitter and Facebook.
If you're a goal scorer, you need to be at the Dynamic Lacrosse Training Center on Columbus Day.
Major League Lacrosse star and New York Lizards attackman Rob Pannell and the Attack Academy will host the Columbus Day Attack Academy Training at DLT on Monday, Oct. 14. Players will train from 1:30-3 p.m.
Pannell was named the 2018 MLL MVP, 2016 and 2018 MLL Offensive Player of the Year, 2013 MLL Rookie of the Year and an All-Pro in 2014, 2015, 2016 and 2018. He set the league's single-season points record with 78 points in his '18 MVP campaign. This season, he finished third in the league with 63 points, and he's racked up 430 total points in just seven pro seasons.
Bottom line: you're not going to find many better people to teach you how to put the ball in the back of the net. The session is for attackmen and midfielders with a focus on shooting, dodging, stick work, footwork and lacrosse IQ. Each player will get hundreds of high-quality reps to help elevate their game to the next level. The clinic is just SEVEN days away, so register quickly!
Columbus Day Attack Academy Training
Who: Rob Pannell and the Attack Academy
When: Monday, Oct. 14
Where: Dynamic Lacrosse Training Center, 71 Mall Drive, Commack, N.Y. 11725