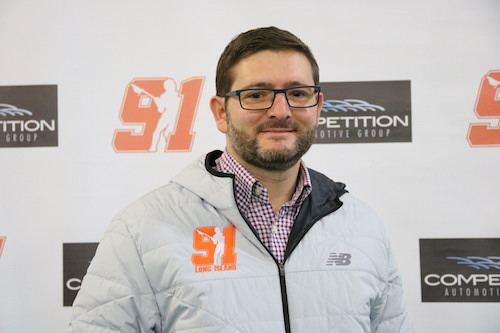 High School
Freeport High School '97
College
Rensselaer (RPI) '01
What Team 91 team(s) do you coach?
Pride 2029
Where do you live? 
Merrick
How long have you been coaching for Team 91?
2 years
5 best lacrosse accolades 
3-time NCAA All-American
NCAA Academic All-American
NCAA DIII National Points Leader 2000
NCAA DIII National Assists Leader 2000, 2001
All-time RPI Lacrosse Points Leader
Coaching philosophy
- Strive to be the best in every activity you take part in, big or small, on and off the field.
- Every game, practice, or drill is an opportunity to improve yourself and your team.
Wayne Gretzky had twice as many assists as goals. Do the dirty work. Focus on team success over individual success.
Why do you love coaching for Team 91? 
Team 91 is recognized as the premiere lacrosse development organization in the nation. It is comprised of the best coaches and most professional management staff in youth sports.
Any coaching influences?
Harry Mohrman, Freeport High School lacrosse coach for 50+ years. Promoted a "Be the Best" mentality.