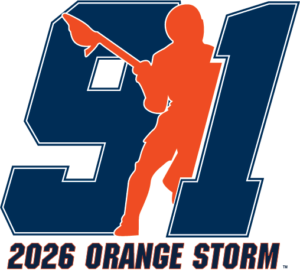 High School
Farmingdale High School 1998
College
University of Massachusetts 2002
What Team 91 team(s) do you coach?
91 Orange Storm
Where do you live? 
Wantagh
How long have you been coaching for Team 91?
3rd year coaching 91
5 best lacrosse accolades 
offensive MVP in 98 county championship with the Dalers
Offensive MVP for Umass in 2002 (quarterfinals)
Drafted in the MLL (lizards) and NLL(saints)
MLL championship with Lizards in 2003
Coaching philosophy
Respect the game.  Play Fast, Play Smart, Play Loose, Have Fun.
Why do you love coaching for Team 91? 
I love coaching my 91 Orange Storm team because it's an opportunity for me to coach youth lacrosse at its highest level.  All of these kids are pushing themselves to improve everyday and they are building strong relationships with each other.  I'm humbled when they shake my hand after every practice thanking me for the time.  The kids and families have been a pleasure to be around.
Any coaching influences?
I've been very lucky to be around great coaches my whole career.  Bob Hartranft, Buddy Krumanacker, Greg Cannella, Andy Shay, Jason Miller and Terry Mangan. These coaches helped influence me to stay in the game and have had a major impact on my coaching style.   I've been coaching college lacrosse for the past 17 years and I'm learning something new everyday.